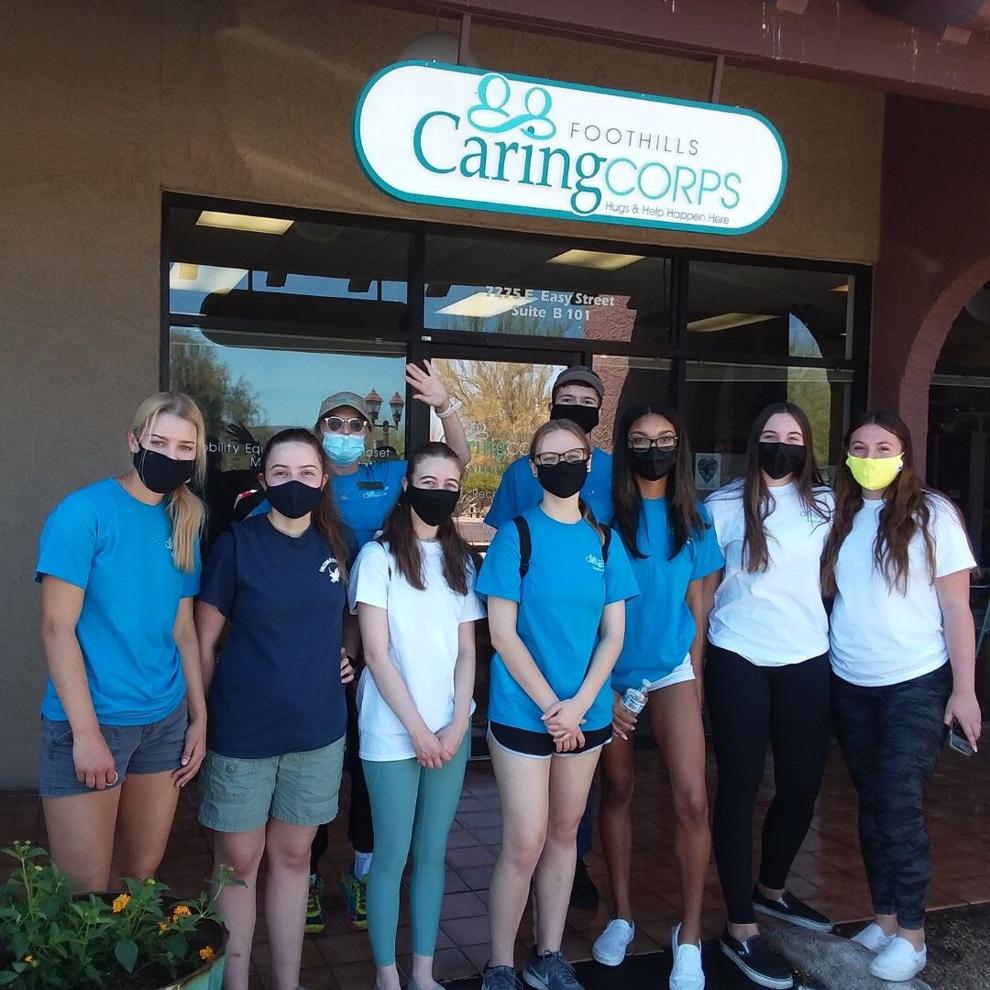 The spring cleaning event at Foothills Caring Corps was the first official project that I helped plan; I was so excited to invite the community to participate and engage people of all age levels. As a senior at Cactus Shadows High School, I teamed up with other students from the National Honor Society and Falcon Foundation to volunteer at this event, and more than 20 students came to volunteer with adults joining us as well!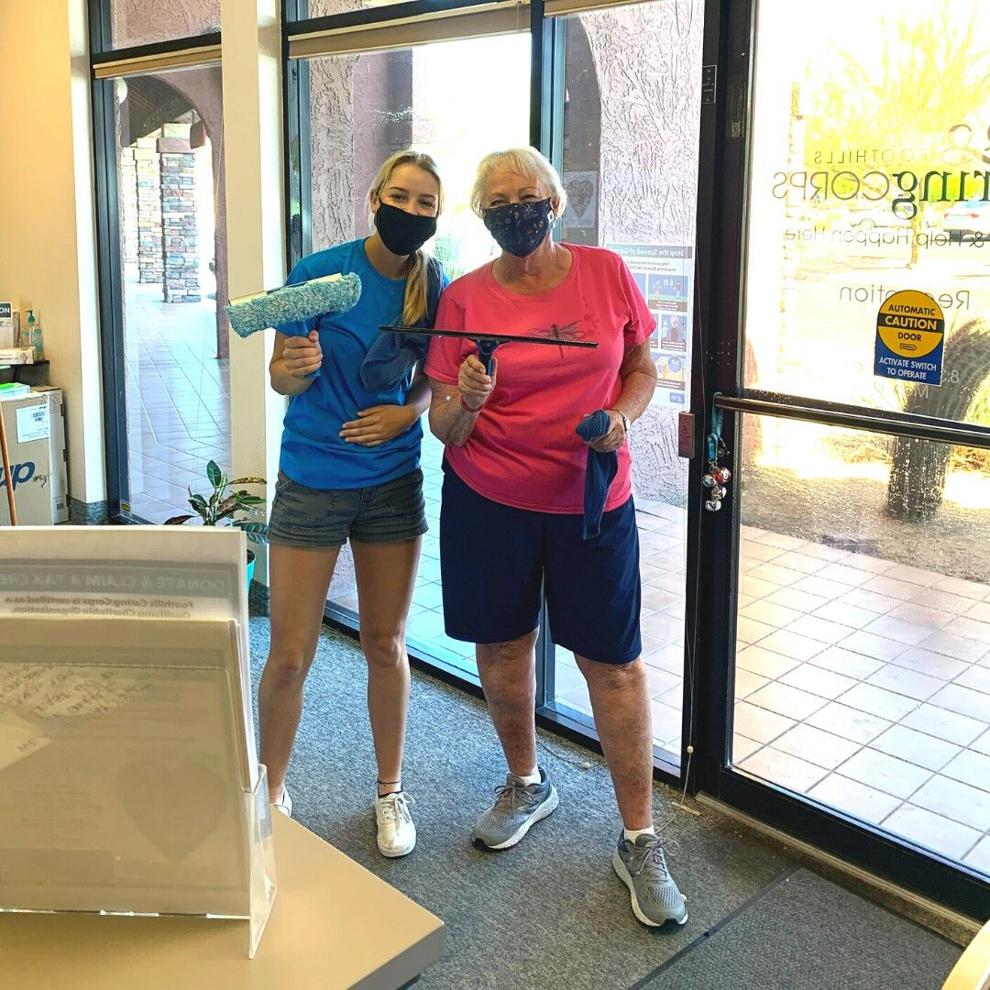 On Saturday, April 10, we broke out into teams and worked at different stations to help with a variety of tasks. We helped clean and organize medical equipment in the Mobility Loan Closet while others sanitized the interior and exterior of the transport vans. Volunteers assisted with beautifying the front of the offices by washing the windows, putting out new welcome mats, and even potting plants to create a more welcoming and positive environment!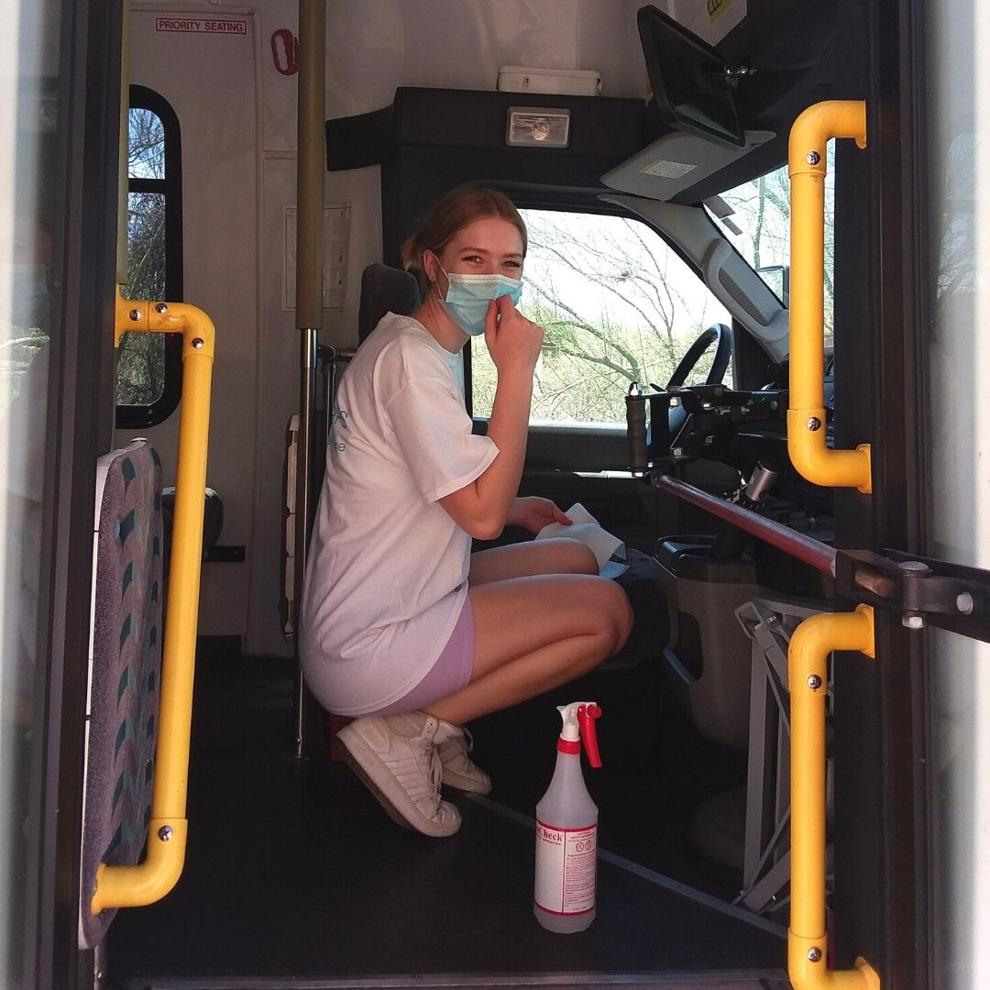 The sense of community felt so strong and many of the volunteers were passionate and grateful for the opportunity to continue to help others during such crazy and uncertain times in our lives. Through collaboration, excited attitudes, and engagement from volunteers of all ages, we were able to complete the project in only a couple of hours! It was so much fun being able to spend time with peers and help meet the needs of Foothills Caring Corps.
The best part of the spring cleaning event was being able to get students involved with an organization that is typically targeted towards older members of the community, and sharing the valuable message and mission of Foothills Caring Corps. This was only the first project of many, and I am looking forward to finding more ways to help this incredible organization establish a lasting relationship with the student volunteers at the local high school!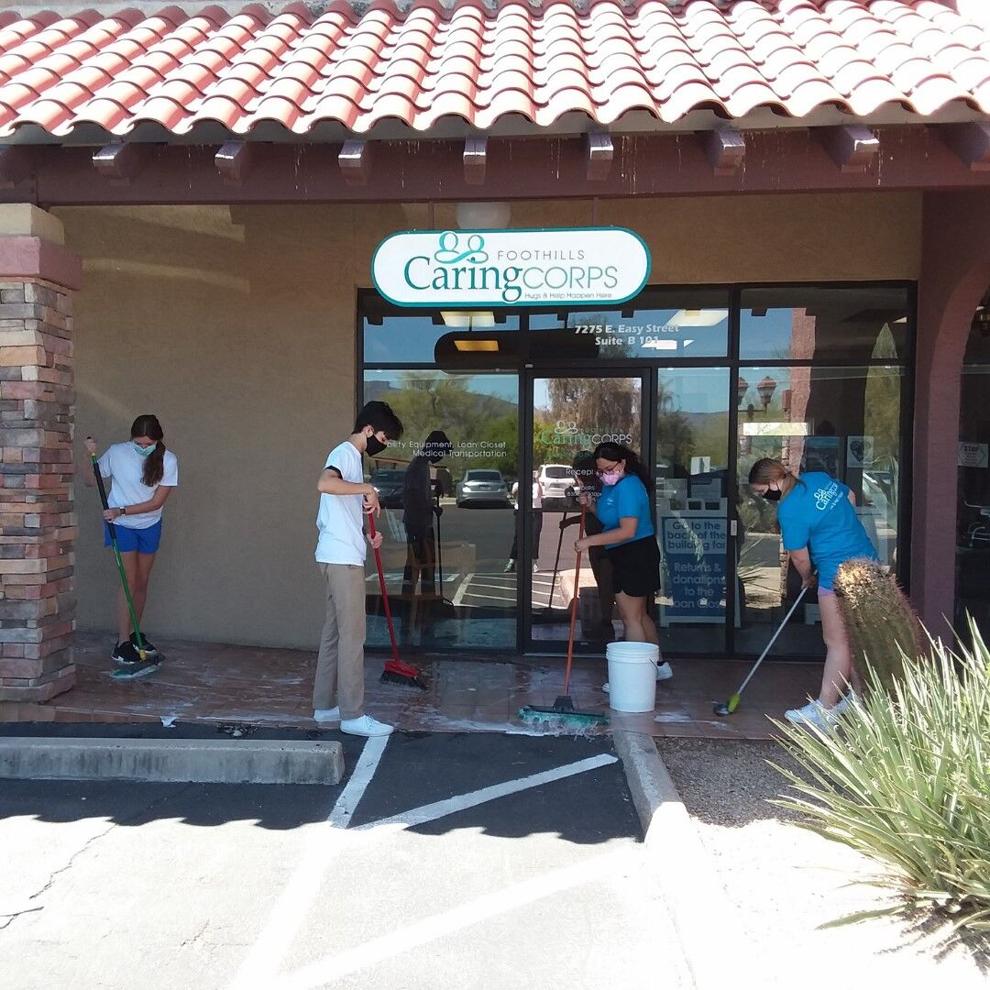 ---