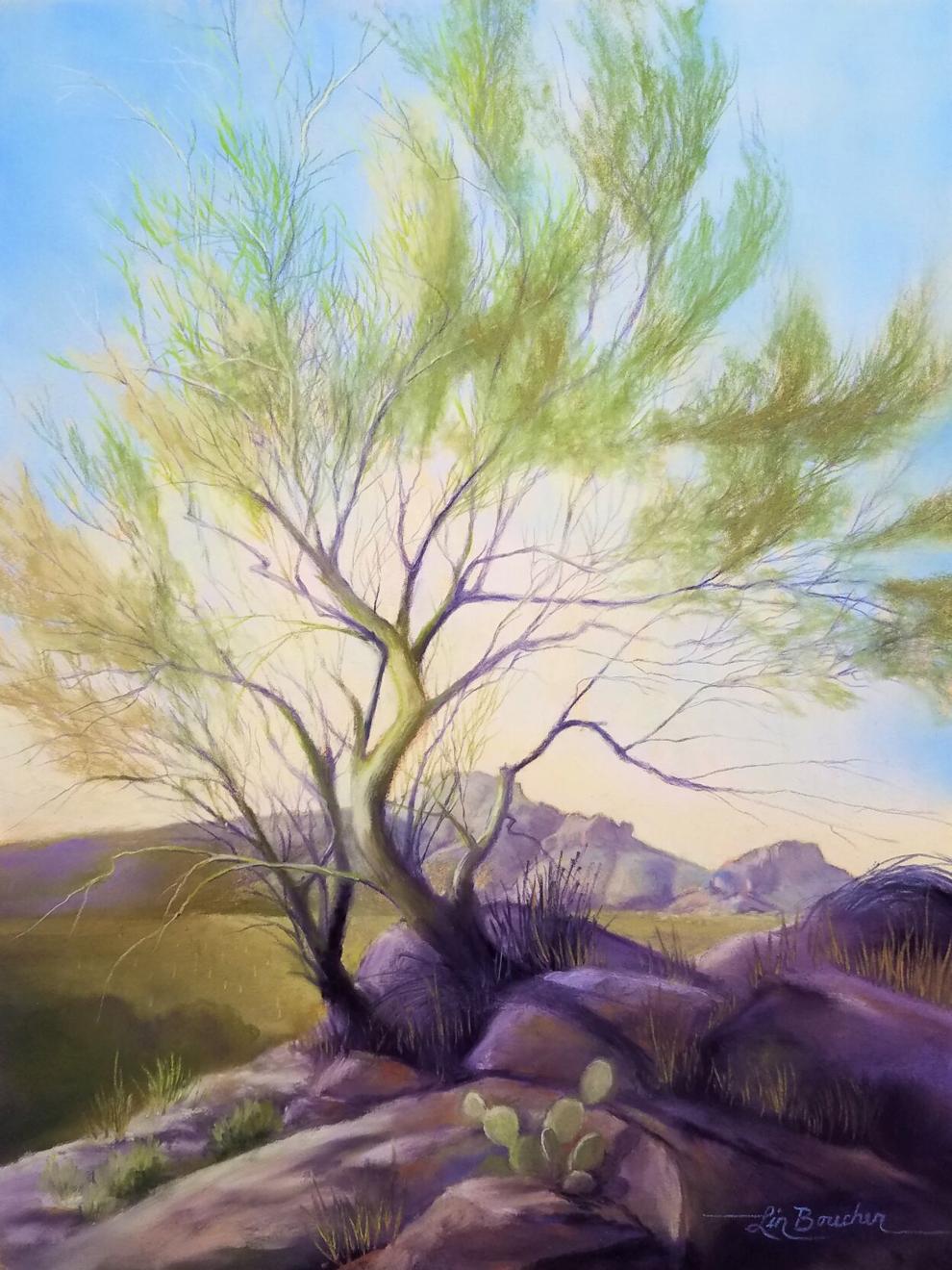 Those who have spent any time in Arizona know the magic that can happen in the Sonoran Desert — the dappled light beneath a mesquite tree; the majestic flight or stealthy scurry of resident wildlife; the intoxicating desert perfume after a rain shower; the deep purple of a wide-open landscape at twilight.
It is all of these things and more that the Desert Foothills Land Trust, 501(c)(3) nonprofit organization, set out to protect in 1991. Its mission: "Connect people to nature by working with communities and partners to conserve and steward lands and species for the survival of the fragile Sonoran Desert."
A Preservation Mission in Three Parts
The organization fulfills its mission in three key ways, beginning with protecting land through acquisition — whether through donation or purchase, a fee-simple acquisition "means we would own the land and preserve it forever," shared Mary Warren, director of Community Engagement for the Land Trust. "But also, through a land conservation easement. The cave of Cave Creek is a good example of that. There are several property owners who own an easement…that's how we access the cave. The cave itself is privately owned but they do allow us to visit there."
The stewardship and education/outreach aspects of the organization's mission are fulfilled in part by dozens of like-minded volunteers.
"They help us with trail maintenance, they also lead hikes for us to inform the general public about the desert," shared Warren. "A lot of our guided hikes actually have an education element to them, where they talk about the desert plants or they may talk about the history of that particular property, as it's associated to the Cave Creek area, Carefree area in general — the mining history, the Native American history of the area."
Celebrating its Mission & Fundraising Through Art
Also key to the Land Trust accomplishing its work is fundraising. For the last several years, one fundraising effort has been the "Art for Land's Sake" exhibit and auction, which will celebrate its seventh year and have a new look this year.
In lieu of a traditional in-person exhibit, Warren said that the Land Trust found a partner to host the fundraiser virtually.
"Normally Desert Foothills Library hosts the event for us, and we have the exhibit held there and we are able to have it open for a couple of weeks, to continue with the sale."
Since the event cannot be held in person this year, they were looking for a way to hold the event and were approached by Nancy Breiman of Creative Connections Fine Art, who will host the 2021 art exhibit and auction online.
Traditionally featuring only 2-D art, Warren said that this year because the exhibit is online it will be easier to open it up to photography and also to 3-D art. Artwork submissions should reflect the mission of the Land Trust and the work they do to protect the Sonoran Desert.
Warren added, "We look forward to seeing all of the great art!" |CST