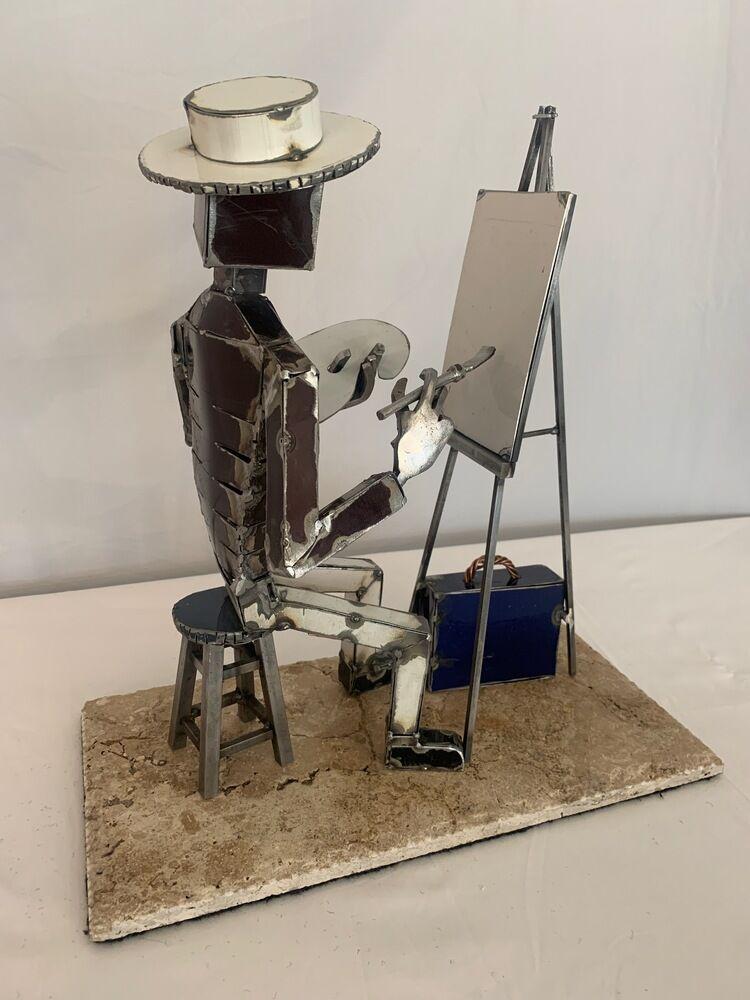 Downtown Carefree will come alive with the work of more than 150 juried, fine artists as the Thunderbird Artists hosts its 28th Annual Fall Carefree Fine Art & Wine Festival, Nov. 5–7. The event will feature juried fine art, wine tasting, microbrews, festival food and live music.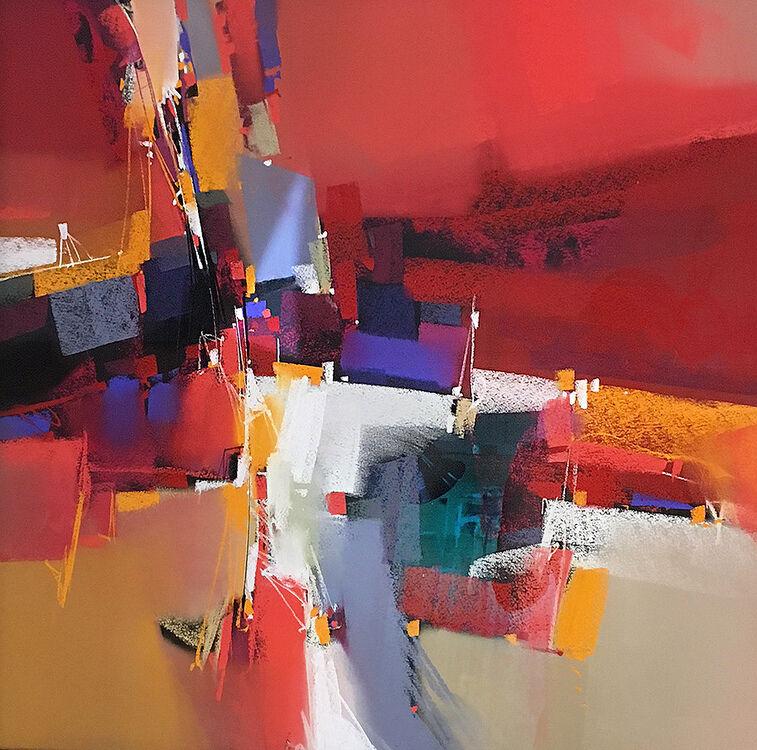 The featured artists for this event are Nancy Lynn and Bob Fleming, a wife and husband duo based out of Bermuda Dunes, California, and specializing in watercolor and acrylic paintings. Plus, don't miss Jason Napier's vivid wildlife sculptures in fluid bronze, or painter David Uhl's sensitive oils that bathe Harley-Davidson motorcycles in natural light. Sculptor Kim Seyesnem Obrzut's bronzes depict majestic Native American figures in flowing, liquid lines, and jeweler Mona Szabados' intricate enamels depict faces and color, while potter Randy O'Brien's three-dimensional glazes speak to his love of the natural world.
2021 Featured Artists: Bob Fleming and Nancy Lynn
Based out of Bermuda Dunes, California, and specializing in watercolor and acrylic paintings, husband and wife team Bob Fleming and Nancy Lynn are excited to be featured artists for 28th Fall Festival.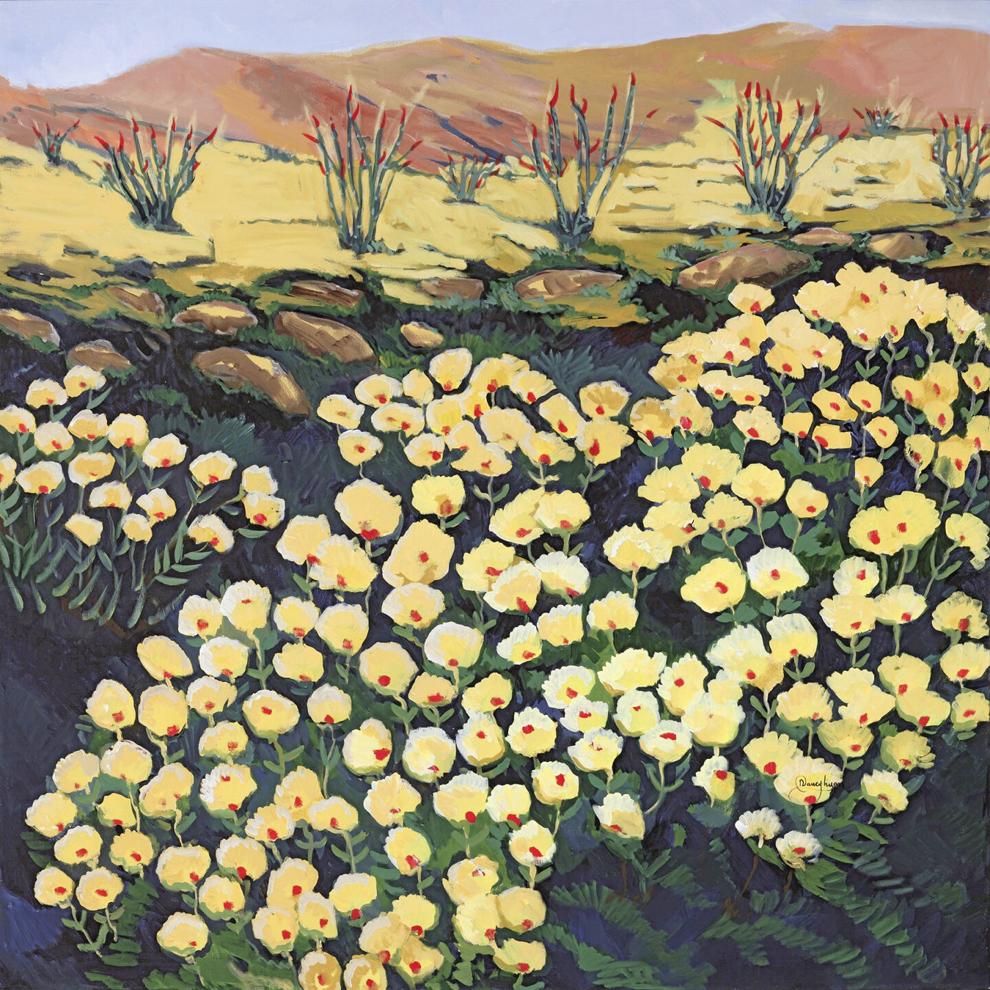 Lynn was a working mother who loved doing "itty-bitty cards" but now prefers the "strength and boldness" of acrylics. Fleming was a designer at Hallmark who felt his watercolors, then confined to greeting cards and gift-wrap, deserved bigger canvases. The two have channeled their love of nature into vivid depictions of the world around them, and become full time artists, pursuing their dreams.
Fleming was born and raised in Ohio and obtained his formal art training at Miami University, with an emphasis on illustration and graphic design. After beginning his art career at Hallmark Cards, he began working as a graphic designer, until he became a full-time artist. Fleming's wet-on-wet technique conveys a fresh and spontaneous feeling in each of his paintings.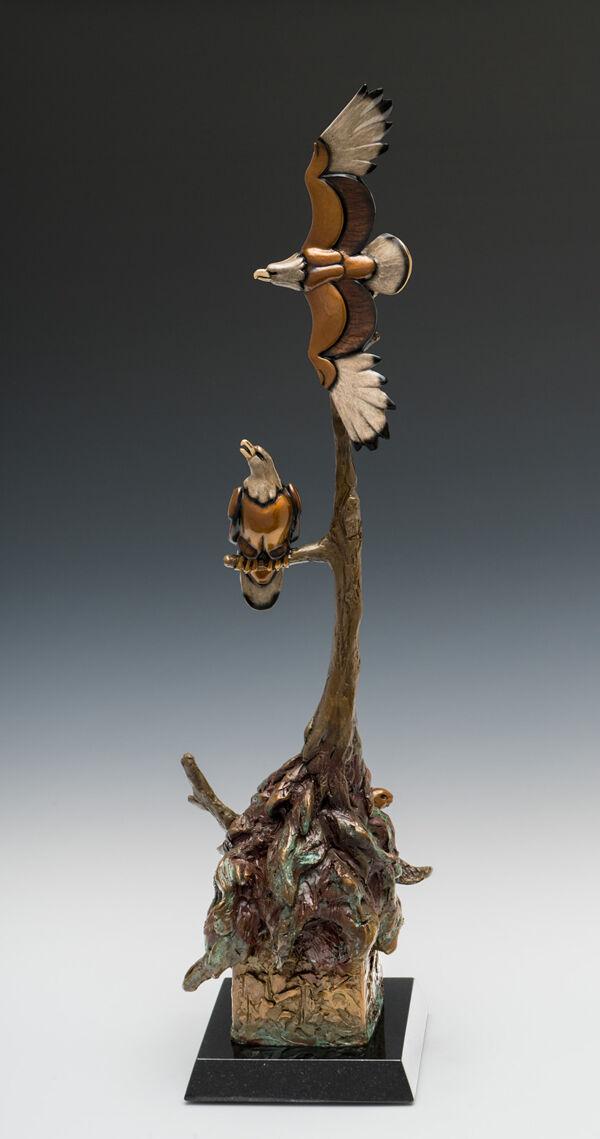 Lynn was born and raised in Burbank, California. An artist in high school, she completed her art degree after her second daughter was born and started showing in mall-based art shows. She graduated from Cal State Northridge with an emphasis on two-dimensional fine art. Her style ranges from soft contemporary impressionism to abstractions.
Explore Beyond the Visual Art
In addition to fine art, the festival brings an extensive collection of domestic and imported wines for tasting. For an additional fee, patrons receive an engraved souvenir glass with tasting tickets; allowing them to walk the streets of downtown Carefree sipping fine wines, surrounded by phenomenal art.
Art and music go hand in hand, and this year, crowds can delight to the cognac-smooth sounds of contemporary jazz group Afterglow, the haunting strains of Vibhas Kendiza's Native American flute, local musician Henry Molder and the bluesy melodies of guitarist Chuck Hall. Musicians will play continuously throughout the three days.
Visitors venturing beyond the Festival will find delightful dining options and other artful shopping opportunities throughout the Downtown Carefree area.