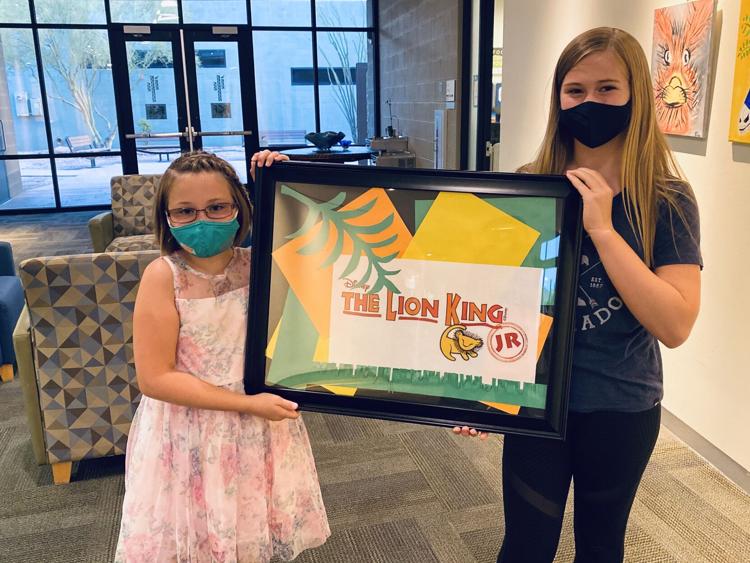 Actors see the world in a different way. That is according to Terry Temple, managing director of Desert Foothills Theater (DFT) since December 2019.
The heart of the theater, actors "march to the beat of a different drummer and they have a particular need, I have found, for like-minded people to be able to be expressive and creative, bounce things off of, and be accepted," he said.
As he and his team were gearing up for DFT's upcoming season, Temple shared his thoughts on what theater means to actors, to him personally and to a community in general — and what it means to be without it.
Like other Arizona performing arts organizations, DFT had to cut its 2019–20 season short. They closed in February, during production of Honk, Jr., "And we were in full production for two subsequent shows," shared Temple. "We had to shut down very close to opening of Steel Magnolias and just after we had started rehearsals for Godspell."
With theaters closed, the DFT team sat down to map out their next move. The upcoming season had to be reimagined. And what about all of those young actors who were now home from school, too?
"Theater is a place where kids get to learn interdependence, learn responsibility, learn public speaking, confidence in front of others," Temple shared. "The reason I found theater was because it just allowed me to get comfortable being in front of people and being myself and discovering myself. It is just an essential…"
Beyond what theater does for the actors, though, is the connection that is made with the audience Temple said.
"They desire that momentary escape, and a good story, something that they can invest [in] and relate to."
He added that the community plays an integral role in the health of local theater and expressed that DFT's community has been fantastically supportive over the years.
"Communities need theater and theaters need communities. We do as much for the community as the community does for us."
What DFT did for the community over the summer months was to provide a creative outlet for area children. A number of parents contacted the theater looking for ways to keep their children engaged.
"We heard that term several times, 'Our kids are sliding back,' that they're missing their friends, that they are spending way too much time in front of the screens when they're not in school, in front of the screen," Temple related. "They are doing their social activities in front of a screen even, talking to friends or online gaming. And they just said, 'It's time.'"
So, DFT created smaller, more safely manageable summer camp programs for children. They "dipped their toes in" and it was a huge success.
"And that's kind of what propelled us to start looking at our new season and say it's time to come out of the cave, as it were, and just look at how we can do traditional shows but under the umbrella of the COVID restrictions."
DFT will kick off its fall season at the Holland Community Center with The Lion King, Jr., Sept. 18–27.
"The shows that we are going to be producing this year are going to be high quality," Temple said. "We are not dropping the quality of the shows, COVID is not going to affect us at all that way. The only thing it is going to do is affect our audience size."
Expressing his hope for the community to be a part of that audience, he concluded, "We are going to keep them safe and keep them distanced. But we hope that they will take a little bit of a chance and come out and see live theater again." |CST
Learn more: 480.488.1981; dftheater.org