In a special Veterans Day announcement on Friday, Nov. 11, the Cave Creek Museum revealed its plans to create a Veterans Memory Garden in the botanical garden at the museum.
According to Evelyn Johnson, Cave Creek Museum executive director, the huge capital campaign project is now underway and will result in a beautiful, moving, respectful and memorable gathering place that veterans and visitors alike will want to share.
"In recognition of all who served and those who will serve," Johnson said. "Cave Creek Museum wishes to create a quiet space on our grounds for reflection by those who have fought for our country through the generations; thoughts on the lives changed by their actions; thoughts about serenity and peace provided by our great military; and thoughts on having days without destruction, turmoil and loss."
Six flags will mark six sections of the garden, one for each branch of the military. In the center, Cave Creek veterans and the unknown fallen will be honored. Desert flora, flags and other thoughtful elements will weave through the garden. The museum will work with community partners to bring the project to life.
The project was inspired following the May 2022 presentation of "Tomb of the Unknown Soldier," which is located in Arlington National Cemetery in Virginia. That memorial was created in 1921 as a people's memorial to honor the unknown American fallen service members who have not been identified. 
"This amazing garden will be created in honor of veterans," Johnson said.
"Veterans Memory Garden will be a dignified, peaceful place to reflect on veterans' service, to think about family history and to reflect on the freedoms we have today. We know it will be a point of pride for the community."
The 52-year-old museum's mission is to preserve the artifacts of the prehistory, history, culture and legacy of the Cave Creek Mining District and the Cave Creek/Carefree foothills area through education, research and interpretive exhibits.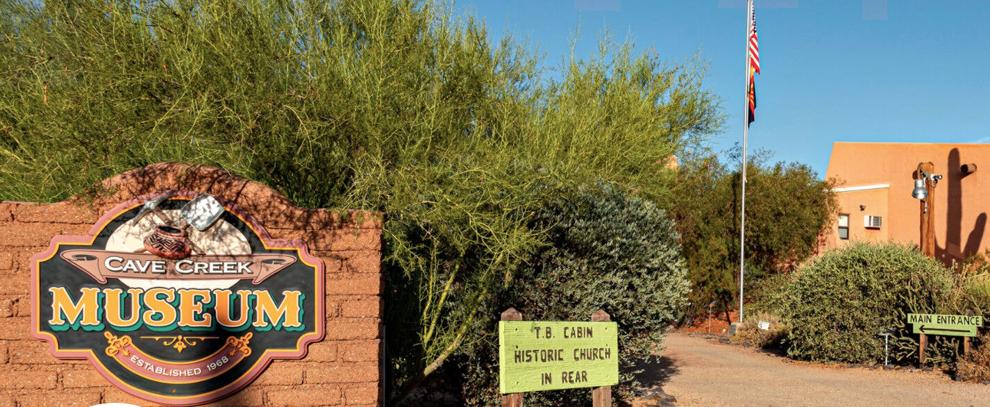 The Cave Creek Museum is located at 6140 E. Skyline Drive in Cave Creek and is open Oct. through May.
To donate, learn more or get involved in this one-of-a-kind unique effort, visit cavecreekmuseum.org or call 480-488-2764.