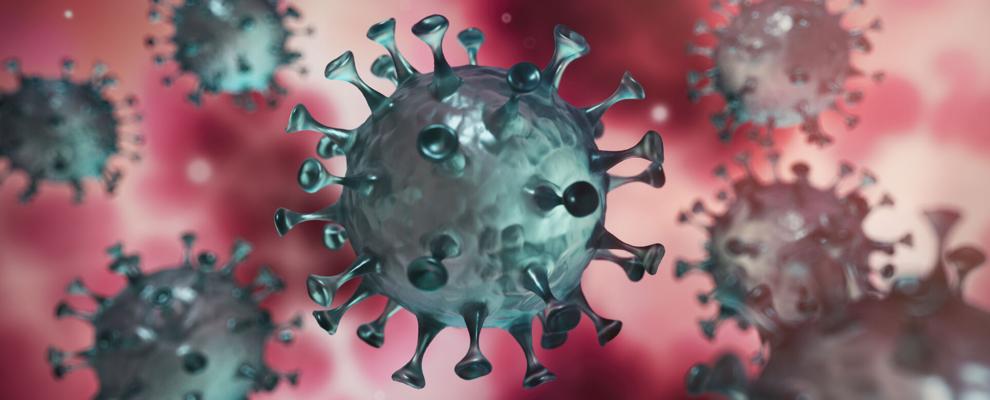 Here are the numbers from Maricopa County Public Health for March 10, 2021
Total Number of Cases: 517,377 (Up 506 from yesterday; Up 4,830 from last Wednesday)
Total Number of Deaths: 9,342 (Up 53 from yesterday; Up 181 from last Wednesday)
In Maricopa County, the number of new COVID-19 cases reported each day has decreased since the peak in January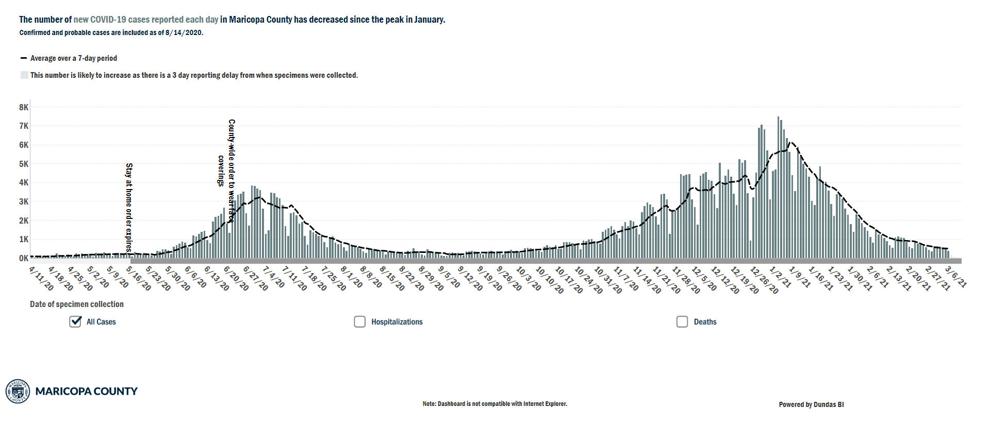 County expands vaccination eligibility to those 55 and older, frontline essential workers and others
Effective March 1, the State of Arizona implemented a hybrid prioritization model that allows eligibility on two separate criteria at the same time:
Age-based eligibility
Employment-based eligibility, so local health departments can prioritize frontline essential workers.
Maricopa County expanded vaccine eligibility to adults 55 and older in all vaccine locations starting March 2. MCDPH is also actively working to provide vaccination access opportunities to an estimated 198,000 prioritized frontline workers in Maricopa County. However, because vaccine supply is limited, it may take time to roll out these events.
Frontline essential worker groups who are currently eligible for vaccination in Maricopa County include food and agriculture; grocery story workers; U.S. Postal Service; State and local government workers; public transit; and manufacturing. A breakdown of these categories and further explanation can be here.
---
REMEMBER, there are some simple steps that residents can take to help mitigate the spread of the coronavirus
Wear a face covering in public spaces
Wash your hands often with soap and water for at least 20 seconds; use hand sanitizer when coming and going in public spaces
Maintain 6 feet physical distancing in public
Avoid gathering in groups of 10 or more
Stay home when you can
---
Find statewide information for Arizona here.
Total number of cases and deaths are cumulative; Maricopa County data collection since January 22, 2020. Learn more here.