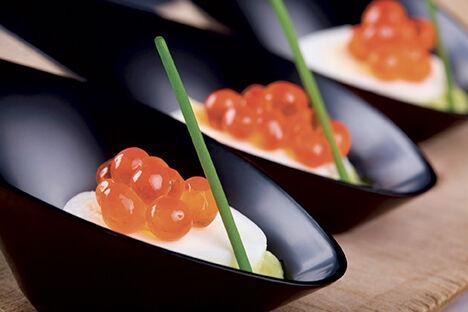 The Scottsdale Culinary Festival (SCF) brings together foodies, philanthropists, chefs, restaurateurs, music enthusiasts and festive revelers in one of the longest-running food festivals. Get ready for a week (April 7-12) of delights served with a side of sun-filled days and cool, festive nights. With everything from Champagne brunches to celebrity chef dinners, the SCF is also the primary fundraiser for the Scottsdale League for the Arts, and benefits the arts and arts education programs across Arizona – with more than $4 million donated since 2002.
Best known for its super-sized Great Arizona Picnic (GAP) featuring smorgasbord 50 food booths spread across the entire Scottsdale Civic Center, this year's GAP will be better than ever thanks to return of the Family Zone (a dedicated play area featuring balloon animals and more family-friendly fun).
Other events taking place include Bubbles & Bliss, the Chocolate & Wine Experience (hosted at Musical Instrument Museum), Eat, Drink & Be Pretty featuring a live Robert Graham runway fashion show, the sumptuous Wine Country Brunch, and a Burger Battle so big it's hosted inside a stadium – and that's just the beginning. For details, visit www.scottsdalefest.org.