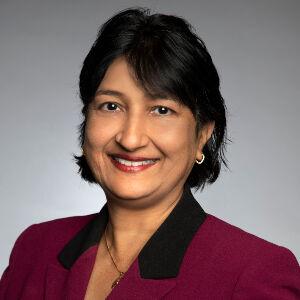 The holidays are a time of celebrations, time spent with family and friends and a festive and colorful time of year. But, for some older adults it can be a time of extreme loneliness and depression, even more so this holiday season as COVID-19 still looms.
As we age, we may find ourselves in less social settings, friends and family may pass away, move away or we may even transition out of our homes where we have had a lifetime of happy holiday memories. A 2017 AARP survey found that 28 percent of U.S. adults ages 50 and older reported feeling lonely during the holiday season over the past five years, and nearly half (43 percent) have worried about a friend or family member who was lonely during the holidays.
As we approach the holiday season, it's important to remember the older adults in our lives who may experience loneliness or depression, especially those that are living alone in their homes or are isolated due to COVID-19. Loneliness can not only affect our mental health but it can also have an impact on our physical health.
Signs of loneliness, which are similar to signs of depression, may include changes in appetite, difficulty concentrating or making decisions, over-sleeping or difficulty sleeping, loss of interest in hobbies or increased anxiety.
Below are five tips to help older adults stave off loneliness this holiday season:
Continue family traditions – Traditions are important to keeping loneliness at bay. Older adults find joy in continuing annual holidays traditions whether it is baking cookies with loved ones, decorating the tree or serving a specific dessert. The familiarity of a continued tradition will put loved ones at ease.
Stay connected – As of late, using technology to stay connected with loved ones has become increasingly important. Set aside time to call, FaceTime or Zoom with family members. Apps like Zoom allow multiple people to be on the call so it lends itself to family gatherings when you cannot be in person.
Tour an older adult community – (When safe to do so) the holidays are a great time for loved ones to explore the option of moving to an assisted living or independent living community. Communities offer in-person or virtual tours and loved ones can experience the positive energy of a community during the holidays while having activities to participate in and the opportunity to make new friends. Additionally, if loved ones are traveling for the holidays, many communities offer respite care.
Exercise – With the nice weather in Arizona extending through the holiday season, it's a great time to get in a walk, hike or to toss a frisbee. Exercise has been proven to fight anxiety and boost mood. The holidays are a perfect time to participate in outdoor events.
Engage in productive activities – Activities or hobbies can offer a sense of purpose, improve mood and occupy our loved one's mind and time. The holidays are a great time to help those that are less fortunate. Encourage loved ones to volunteer, donate items to organizations in the community or do something nice for someone.
For many, the holidays are filled with busy days and long to-do lists, but we need to remember to take time for our loved ones. Learn how to recognize signs of loneliness or depression and take action if you suspect someone you know may be suffering.
---
Bhakti Gosalia is Vice President of Sun Health Communities, a West Valley based company that owns and operates three Life Plan Community locations: Grandview Terrace, La Loma Village and The Colonnade, as well as the Sun Health At Home program, allowing individuals to successfully age in place in their current home. For more information visit sunhealthcommunities.org.