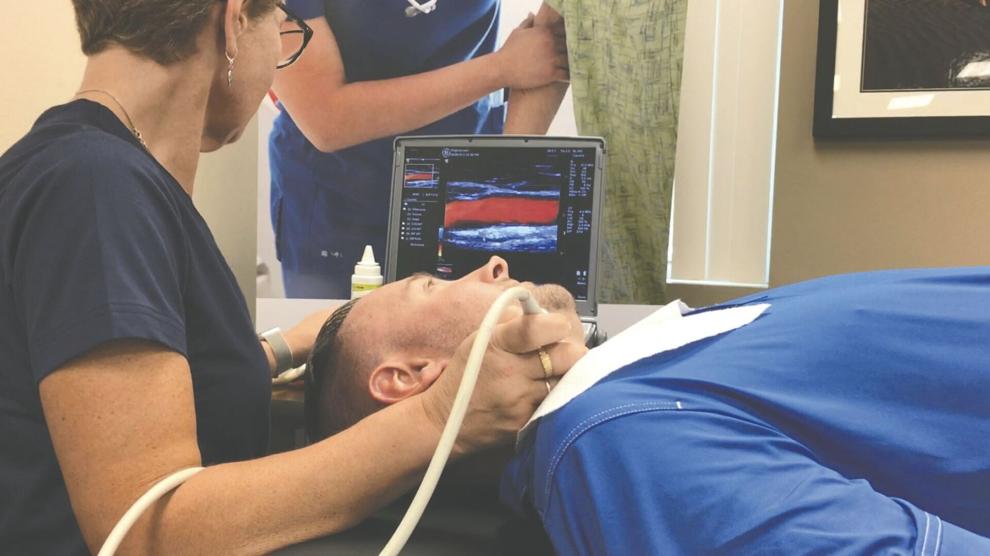 Abrazo Health is bringing its AngioScreen vascular risk assessment system to Desert Foothills Family YMCA. On March 16 from 10am to 2pm, the community can participate in the low-cost screening of the body's circulatory system to help identify risks for heart attack and stroke. 
The innovative assessment called AngioScreen, can help provide participants with information about their vascular system that may indicate risk for heart attacks, stroke, or peripheral artery disease (PAD). It screens an individual's blood flow in the neck and leg arteries, heart rhythm, blood pressure, and fitness following an exam which only takes about 10 minutes. The cost for the screening is $59 and includes a consultation to review results. 
"A person can have PAD, which could increase risk for heart attack or stroke, and not even know it," says Abrazo Health Outreach Manager Cindy Roberts, RN. 
Participants get a confidential, color printout with photos of the carotid arteries and exam results. A clinician provides a brief consultation to explain the results, which participants are encouraged to share with their personal physician for follow up. 
"We are happy to be able to bring our screening to the Desert Foothills Family YMCA. The AngioScreen system is portable and screenings can be performed at community events or at worksites," adds Roberts. 
Desert Foothills Family YMCA is located at 34250 N. 60th Street, Bldg C, in Scottsdale. To register, call 844.721.4068.