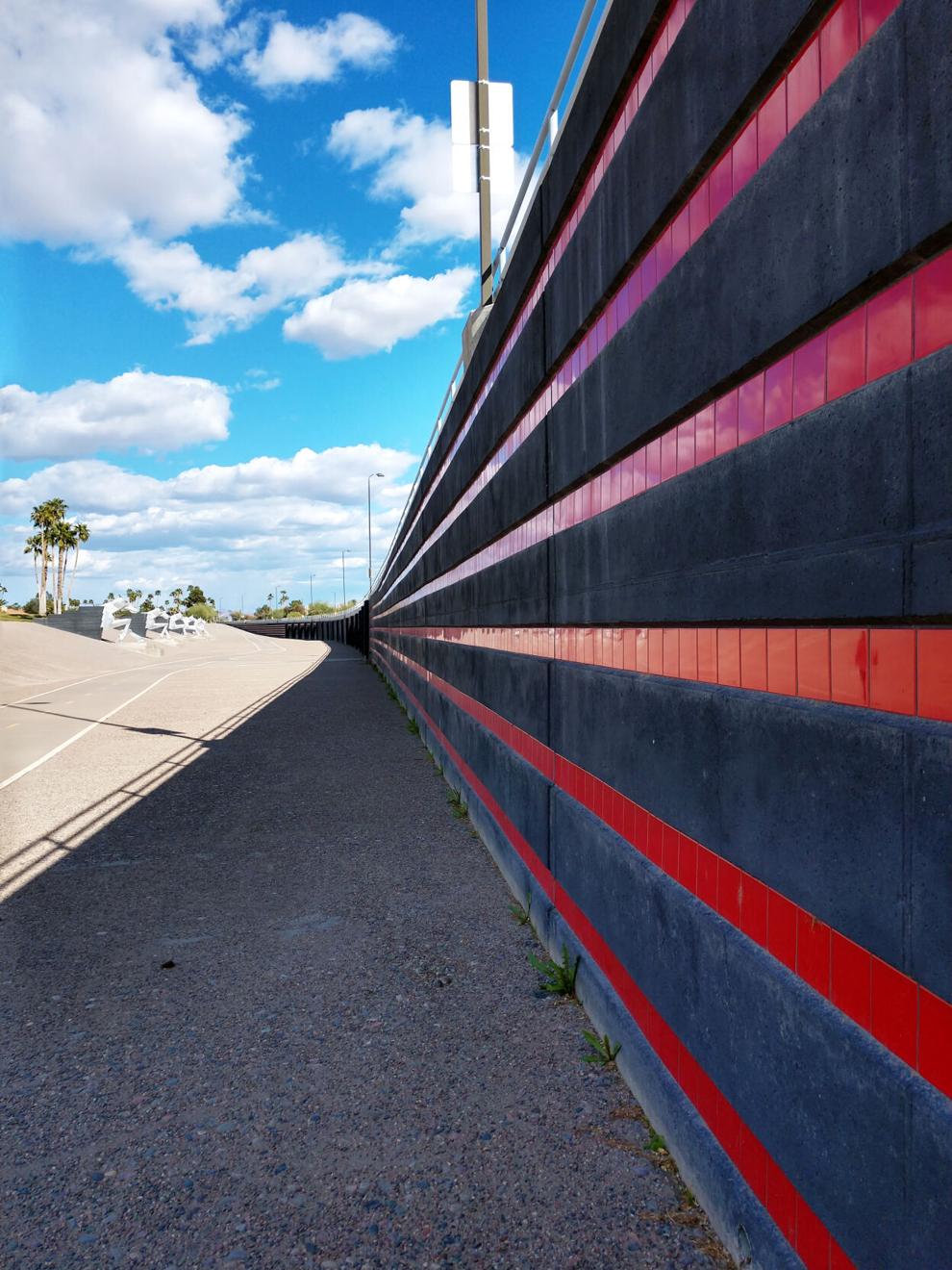 Just east of the intersection of Scottsdale and Indian Bend Road, sit five, 14-foot-high aluminum equine gargoyle sculptures, imagined by artists Laura Haddad and Tom Drugan and fabricated by Charles Wiemeyer Design Company.
Situated at its dramatic narrowing point, Water Mark crowns the Indian Bend Wash and Scottsdale's innovative flood control greenbelt. Within the flood basin on both sides of Indian Bend, the artwork is a roadside landmark on the north and an earthwork on the south.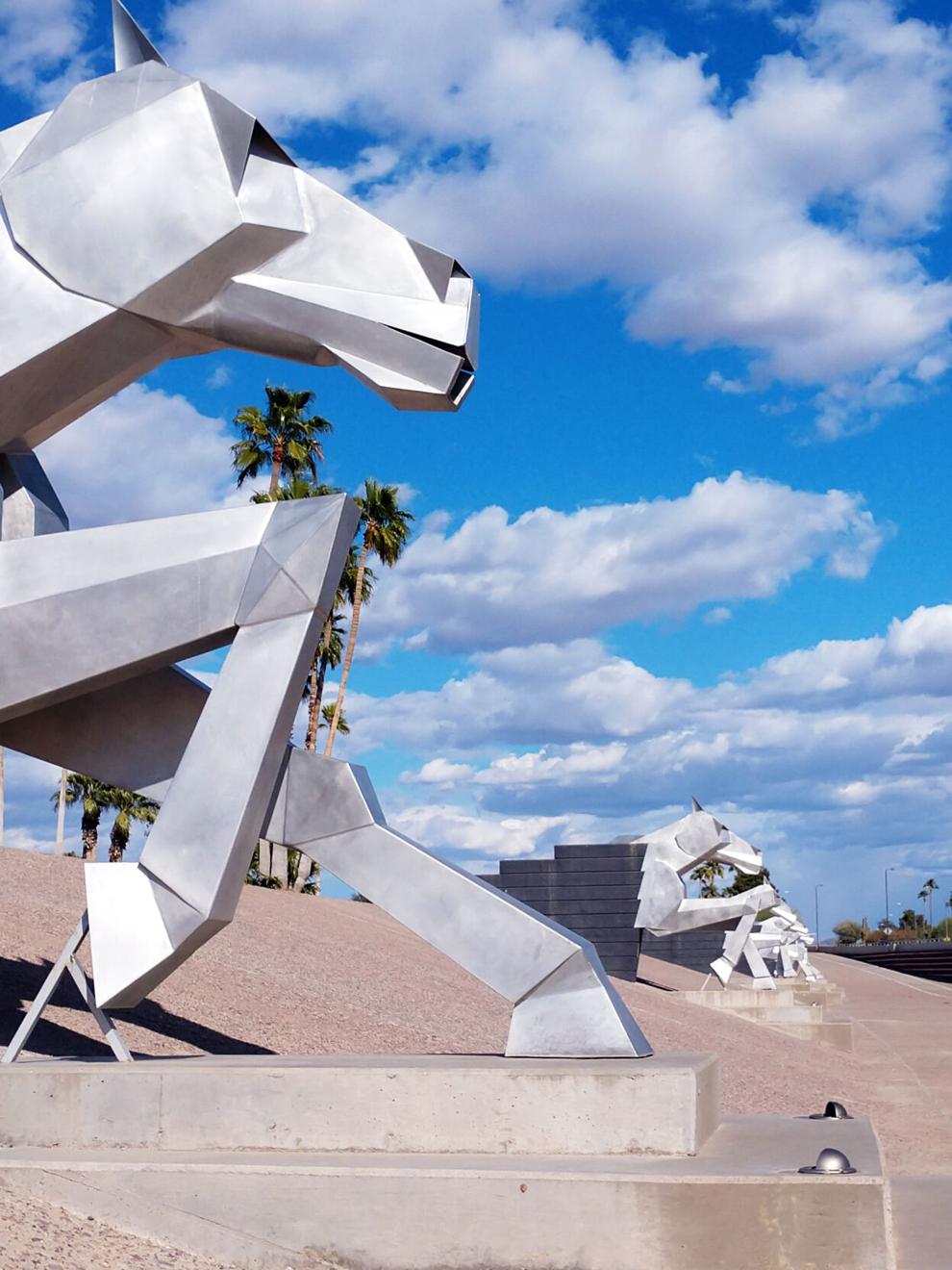 Looking south, towards the passing traffic, each gargoyle strikes a different pose and stands sentinel. During dramatic flash flooding, water pours from the gargoyles' mouths. The equine forms are meant to recall the historic McCormick Arabian Ranch, once adjacent to the site. At night, the sculptures are subtlety up lit with blue lights on the east side and yellow lights on the west side, representing water and the sun.
Explore Scottsdale's WATER MARK
In the south basin, a series of earthworks is reachable via the multi-use pathways underneath the roadway — a discovery for users of the greenbelt. Six stadia walls and flow berms measure changing water levels during flows. The stadia walls include sculptural square notches and protrusions that form various patterns as the waters rise, and lines of red tile inset at one-foot vertical increments mark the water level of the basin.
[Source: Scottsdale Public Art]