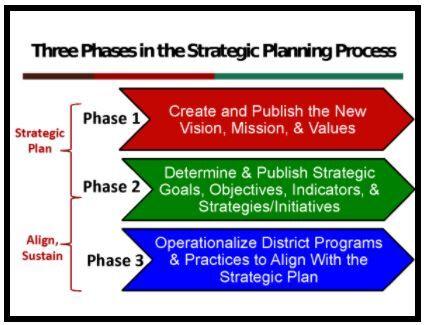 The 2020–21 school year has been a year unlike any other. The challenges the district continues to navigate related to COVID-19 have been significant, but the resilience and dedication of our Scottsdale Unified staff and students has been remarkable. The rollout of the vaccine represents a ray of light and hope that better days are ahead. While the remainder of the year will continue to be dominated, in large part, by our COVID-19 response, we are also embarking on a strategic planning process that will help set the course for the school district for the next five to 10 years.
The approach to strategic planning we are taking at Scottsdale Unified is centered on the concept of creating a "future-focused" school district. Rather than simply accepting our current position and identifying incremental improvements, our goal is to engage the larger Scottsdale community to articulate a vision for the district's future that is both aspirational and inspirational. The knowledge and skills necessary for our students to compete in the future continues to change rapidly. The nature of work has been transformed by artificial intelligence, virtual and augmented reality and other technological advances in ways that previously seemed like science fiction. Yet, much of our educational delivery system continues to look and feel like the past century.
The strategic planning process will be conducted in three phases, starting with revisiting the district mission, vision and values as foundational to building a compelling picture of our preferred future. A strategic planning design team is being formed to guide the overall process, but the district will also be reaching out in various ways to gather input from the broader community as a part of creating an inclusive and engaging process.
Scottsdale Unified School District has a solid reputation as an outstanding school district. As we look at our achievement data, it is clear that there is much more we can do to become a world-class school district that ensures each and every one of our students is supported in achieving their full potential. Although we must continue to address the impacts of COVID on student learning and implement strategies to address gaps in learning, the process for creating a compelling vision of the future will help ensure that Scottsdale Unified emerges on the other side of the pandemic as a stronger district that is unified with a clear focus designed to ensure all of our students succeed.