Have you seen a curious looking creature resembling a "skinny" raccoon with a partial mask and a long snout? The long, faintly ringed tail will be held high in the air as it pokes its rubbery nose through the leaf litter looking for insects and other invertebrates. Weighing between 9–18 pounds, this smaller cousin of the raccoon is known as the white-nosed coatimundi, often called by the shorter term, coati. (ko-a'-tee). Here are four facts about the coati:
They are subtropical in origin
From South and Central America, coatis have been found for decades in the Southeastern areas of Arizona but have recently been caught on trail cameras near Spur Cross Recreation Area in Cave Creek. They prefer oak-sycamore riparian areas where they can find plenty of insects, mice, lizards, fruits, nuts, eggs and just about anything. This classifies them as omnivores.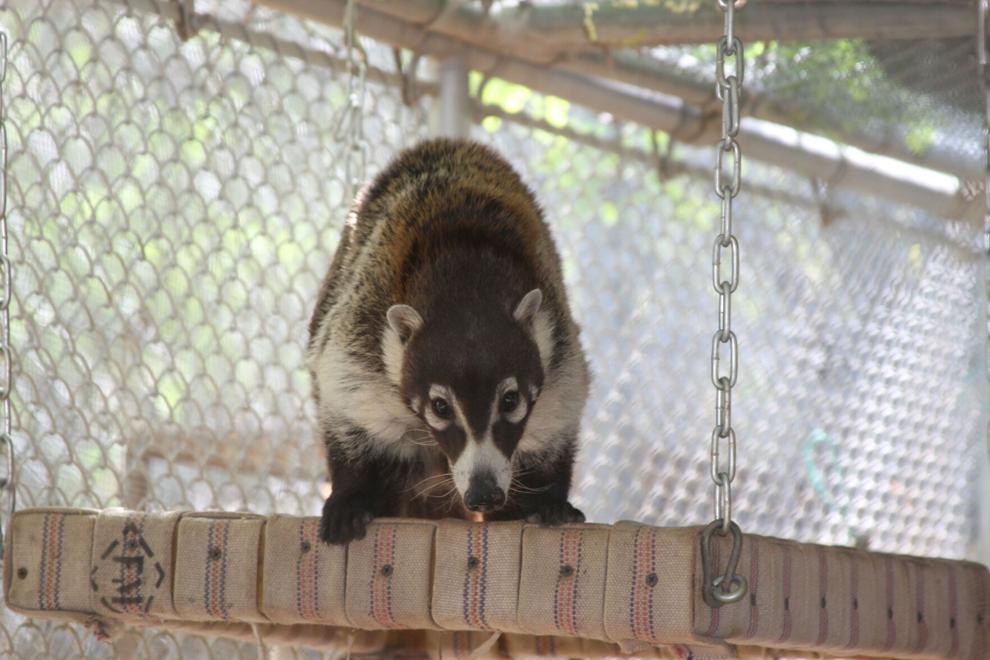 They have five-toed hands and feet
These capable climbers exhibit great dexterity in many ways, including walking upside down along tree branches.
They live in female-centric enclaves
While raccoons live a solitary life, coatimundis live in groups of 4–40 and made up entirely of females and their young! The males carry out a solitary existence, banned from the female enclaves until the April mating season, after which they wander alone once more. Males can often be seen tagging behind the busy and noisy female groups but are chased away immediately if they get too close!
They prefer twilight to moonlight
Unlike their typically nocturnal raccoon cousins, coatis are crepuscular, foraging in the early morning and late afternoon hours. Since they are relatively new to the more populated areas of Arizona, they have not yet learned to depend on the treasure trove of food found in garbage cans that raccoons appear to enjoy. As long as these tenacious creatures have water, they do very well in our Sonoran Desert climate.
Bonus Fun Fact: When the overactive coati engages in smelling out a meal or snack, its long nose never stops wiggling, up to 60 degrees in any direction, and looks for all the world like a little pig nose.
Since this discussion revolves mostly on the coati and its relatives, we must mention the ringtail (sometimes called a ring-tailed cat, which it is not). This squirrel sized version of the Procyonids (family taxa) is another cousin and has the honor of being Arizona's state mammal! Extremely secretive and completely nocturnal, these little mammals rarely show themselves.
If you would like to see a coatimundi up close and in person, sign up for a tour of our sanctuary, offered Tuesday through Saturday.
---
Southwest Wildlife Conservation Center is located 27026 N. 156th St. in Scottsdale. For additional information, call 480.471.9109 or visit southwestwildlife.org.