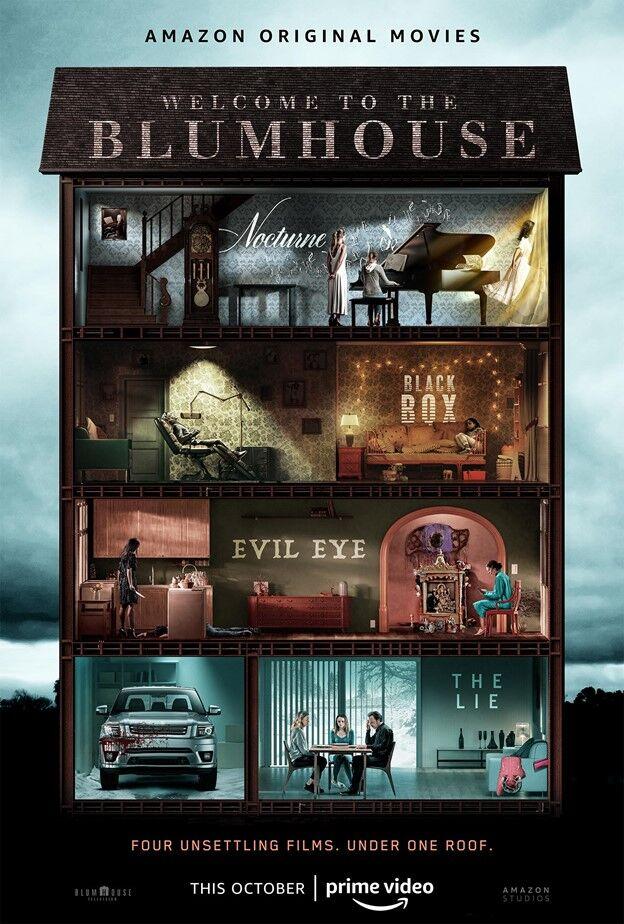 In a matter of 14 days, Amazon Prime and Blumhouse Productions released four new horror movies titled Welcome to Blumhouse. The new program will follow a common theme: family, love, redemption, and destructive forces. The first two films, Black Box and The Lie launched Oct. 6. In addition, Evil Eye and Nocturne debuted Oct. 13. Welcome to Blumhouse will continue well into the future.
Black Box
Emmanuel Osei-Kuffour Jr.'s fascinating directorial debut Black Box confronts the mystery of memory. Nolan, Mamoudou Athie, loses his wife and memory as a lone survivor of a car accident. Nolan's daughter is left to play the adult in their relationship while he tries to confront a past he does not remember. Nolan finds an experimental treatment that involves using hypnosis and a "black box" to help him piece together his past. As he visits major experiences in his life, blank faces and science fiction characters leave him with more questions than answers. 
Review: If it sounds eerily like Jordan Peele's Get Out, it's because it is. Fortunately, it's just as gripping and provides a twist I never saw coming. 
Rating: A
The Lie
Jay and Rebecca, played by Peter Sarsgaard and Mireille Enos, are in the throes of a divorce, switching off who is responsible for their teenage daughter, Kayla. On the way to a dance camp, Jay reluctantly picks up Kayla's frenemy, Brittany, headed to the same camp. When Brittany insists on pulling over for a bathroom break, screams and confusion abound. When Kayla admits to pushing Brittany into a river, potentially killing her, Jay and Rebecca quickly shift the suspicion of Brittany's disappearance onto her father, who supposedly beats her. 
Review: While a bit slow at times, it makes you ask, "What would you do to keep your child safe?" It says much about the human condition and the love of a parent. 
Rating: B
Evil Eye
Evil Eye is a tale of superstition, curses and trauma. Pallavi, Sunita Mani, is a 29-year-old woman, originally from Delhi, who now resides in New Orleans. Her mother, Usha, reminds her nearly every day that she is still unmarried. When Pallavi meets a rich and handsome Sandeep, Usha changes her tone and is immediately turned off by him. We discover that young Usha was in a horribly abusive relationship that nearly killed her before she killed him. She is determined that Sandeep is her old boyfriend, reincarnated, to come back and hurt her again. 
Review: It starts out fantastic with amazing character and plot development but fizzles out in the second act. 
Rating: B-
Nocturne
This film is a moody, slow battle royale between twin sisters at an elite arts academy. Starring Sydney Sweeney and Madison Iseman as sisters Juliet and Vivian, competition begins early when Vivian is labeled a prodigy and quickly accepted to Julliard. On the other hand, Juliet, who only applies to Julliard, is not accepted into the prestigious academy. When a top performer at the school kills herself, Vivian is asked to perform in her place. At the same time, Julliet finds a mysterious notebook filled with cryptic messages and drawings owned by the departed performer. The book assists Julliet to covet her sister's skills, boyfriend and success.  
Review: It takes on the likeness of Black Swan or Hereditary in storyline and is open for vast interpretation. While the acting and camera work are fantastic, parts of the film are slow-paced and vague. It really attempts to tackle the concept of envy, but it turns out to be something you should watch when you're trying to fall asleep.
Rating: C