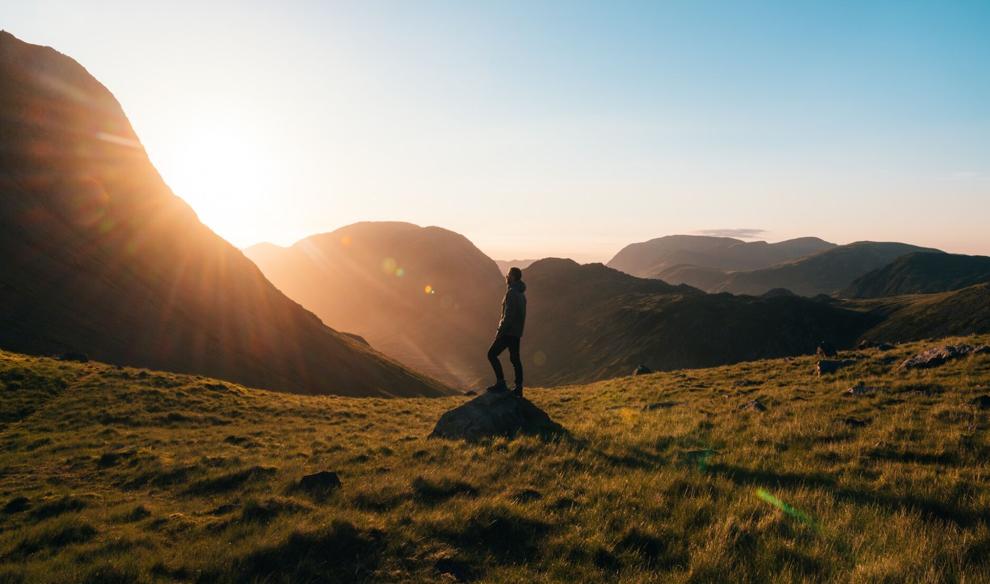 My three brothers all visited me a couple of years ago during the Waste Management Open. To avoid the biggest crowds, we attended on a beautiful Arizona Thursday. There were almost 120,000 people there — the biggest Thursday ever, exceeding the record by 30,000 and the parking lots were full.
We rode the bus to the front gate, and we had fun following around Tiger and Bubba and several other golfers. When we had enough, we went to back to the front gate, only to discover that the waiting line was about one-and-a-half hours to wait for the bus to take us back to the parking lot. One of the attendants suggested that we just walk back because we could be there in 20 minutes. So, we did!
We knew that we were parked in section H and we had marked our spot by siting a building just on the other side of the utility road. We walked and walked and walked some more — and sure enough, in about 15 minutes, we found section H. So now, we needed to look for the building. Section H was very big — and there were lots of cars. So, we walked and walked and walked along the utility road, looking for the building to identify our parking spot. We walked another 15 minutes and then another 15 minutes …and still could not find the building. We were now very frustrated because we knew we were close. Where was that elusive building? Finally, we saw a parking attendant. We described to him the landmark we had chosen that morning because we thought was too big to lose.
"Oh, that building," he said. "We tore it down and hauled it away early this afternoon."
We had done our best. We had a rock-solid strategy to keep us from getting lost, or so we thought. We thought, "That building will always be there. It will never move." But it did move. It was not the permanent, never changing landmark that we thought it was.
Life is full of surprises, some of which can be very difficult to believe or to accept. COVID-19 has been one of those surprises. None of us would have ever dreamed of something so devastating that would affect people all over the whole world. I know one person who confessed discouragement because his thriving pre-COVID-19 company was now on life-support. Still others are suffering from long-term lingering virus effects. I spoke with a man who was shattered because his wife had just left him to file for divorce after 40 years of marriage.
When Jesus' disciples discovered that Jesus had been put to death on a cross, they were deeply discouraged and defeated. They had followed him for three years and they were sure that he was the one in whom they could put their trust. He was the one who was immovable. He held their futures, and his death was not in their plans. God had one more surprise in his plans. Jesus' death was not the end…God's plans were even greater when he raised Jesus from the dead.
You might be discouraged because the people you had once counted on have failed you. Or maybe another seemingly rock-solid pillar in your life has crumbled. Life is full of surprises and those people or those things that we thought to be most reliable, most permanent…they often move on us.
Jesus Christ is the only one who has ever defeated death. We celebrate Easter because Jesus is secure. He is our landmark that will never move. If this season finds you anxious about the future and feeling defeated, I invite you to trust in his unchanging love, forgiveness, and guidance. Be encouraged…that with the risen Jesus Christ, all things are possible.
I invite you to connect with a church in your area or with us at lightofthedesert.org.