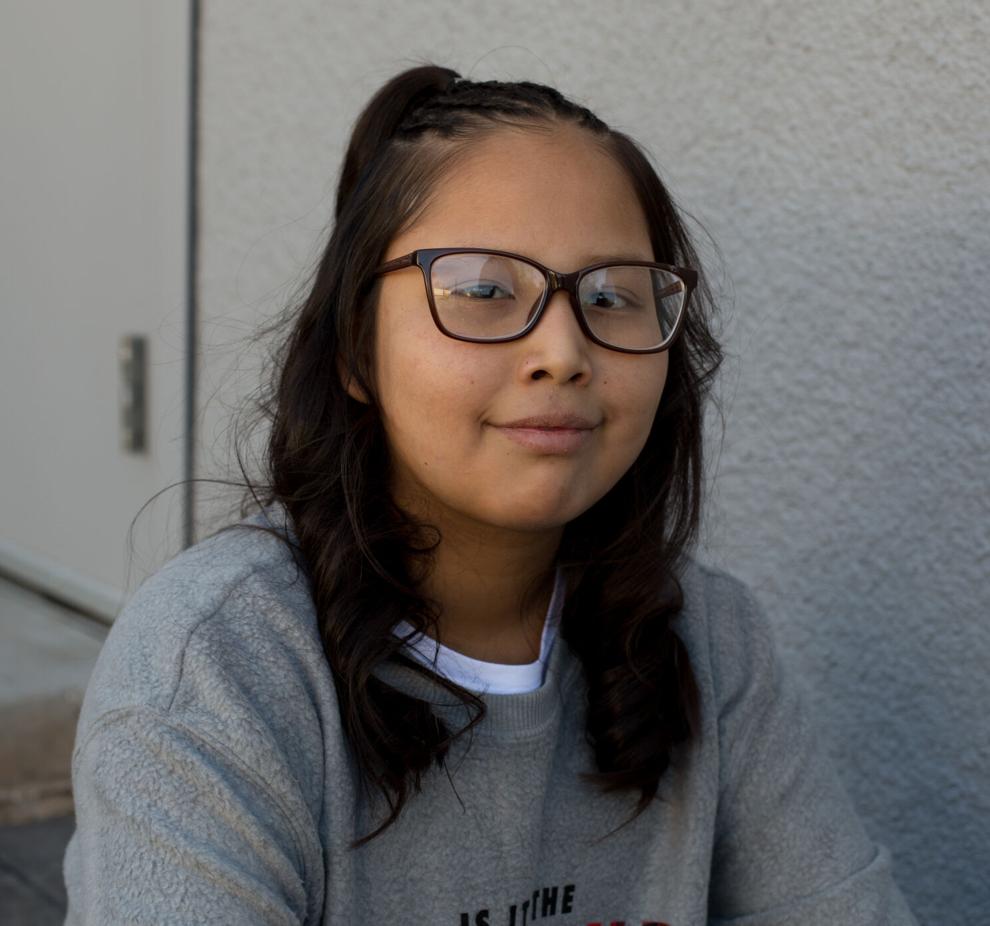 Fourteen-year-old Abigail has been searching for a family to call her own for a while, and says she relates to the character Stitch from Lilo and Stitch, a Disney movie where Stitch, a blue extraterrestrial critter, seeks his own family after suffering loss.
Like Stitch, Abigail still lives her life to the fullest and remains optimistic about the future. A kind and loving soul, the teenager really hopes to have younger siblings in her new home.
 "I like younger kids because they make me laugh!" Abigail said.
Abigail is incredibly creative and loves to give homemade gifts. During a trip to KP Studio, a Phoenix metalsmith studio, she made a bracelet to give to another girl who lives with her in the group home.
Abigail would do best in a two-parent home. She hopes for pets and younger siblings but would also thrive as an only child. More than anything, Abigail needs a family to nurture her creativity and give her just as much love as she gives to others.
"If someone loved her and she knew that — it would be a game-changer for her," Abigail's child specific adoption recruiter said.
---
For more information on children in foster care eligible for adoption, call Aid to Adoption of Special Kids at 602.930.4900, or visit www.aask-az.org.