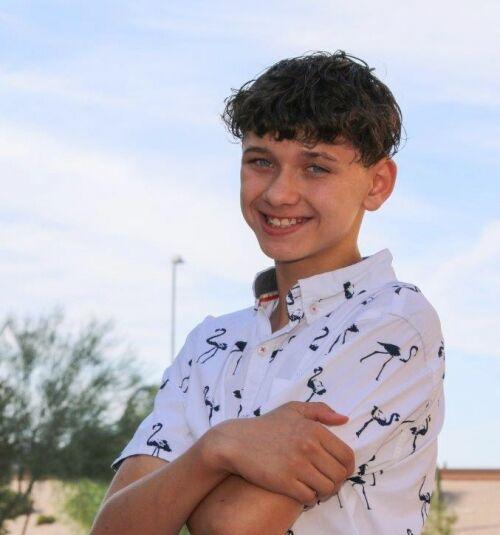 "I don't understand how kids can be so disrespectful to their parents. I would love to have parents discipline me!" Wesson said with a slight chuckle.
Wesson is one of nearly 2,000 kids in Arizona's foster care system living in a non-family setting such as a group home. Like many children in foster care, Wesson doesn't crave the latest gaming system or trendiest sneakers; he wants routines and inside jokes and memories. Wesson wants a family.
May is National Foster Care Awareness Month, and Wesson is just one child with his own unique story. While he hopes to one day be adopted, many children enter foster care in hopes of one day being reunited with their biological parents.
That's where foster parents like Chantel and David come in. They focus on fostering children with the goal of reunification. The couple is a lifeline that gives families encouragement and support to turn their lives around and begin the next chapter with their children.
Over the years, the couple has fostered four children who have been reunited with their parents. Seeing the parents and children go home together is incredibly rewarding, which drives them to continue fostering.
Every child in Arizona's foster care system has a unique story, but at the core, they all want the same thing — family. And whether that comes through adoption or reunification, the sense of security is priceless.
For more information on becoming a foster parent, visit aask-az.org/infosession.
---
For more information on children in foster care eligible for adoption, call Aid to Adoption of Special Kids at 602.930.4900 or visit aask-az.org.