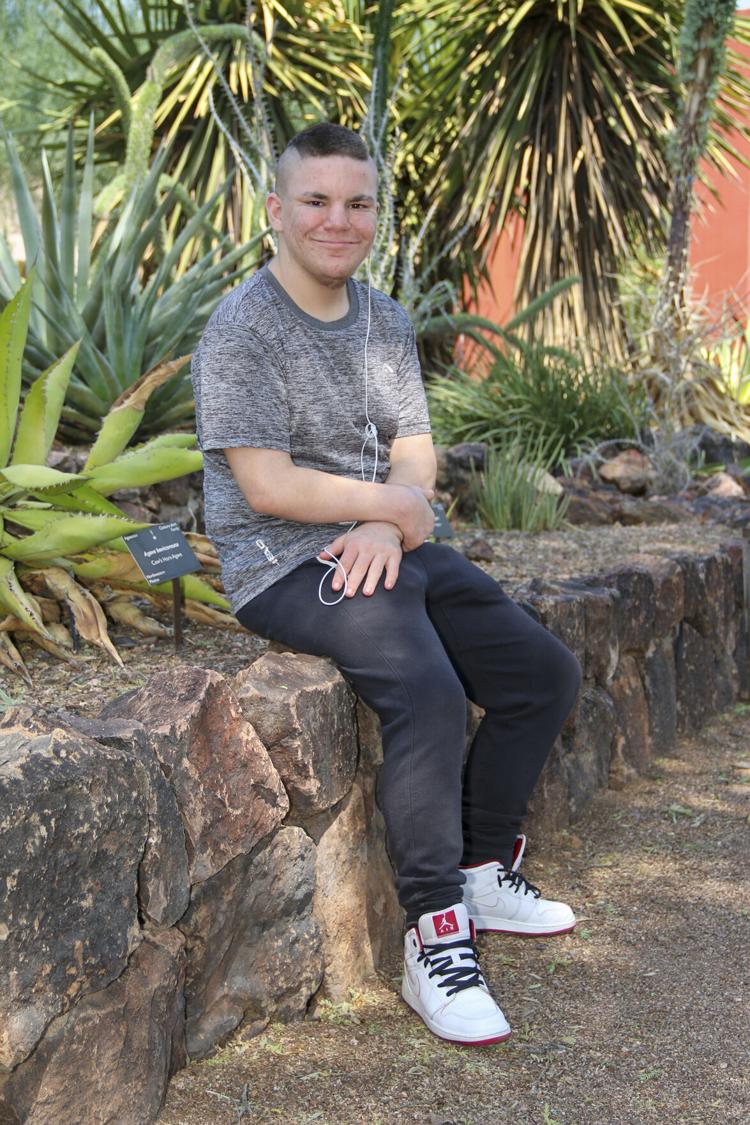 While everyone has been stuck at home to slow the spread of COVID-19, not many have been as stuck at 15-year-old Aaron.
When someone in Aaron's group foster home tested positive for the virus, the normally active teen had to stay isolated in his room waiting to be tested and get the results. He played video games and filled a binder with drawings of superheroes during his quarantine.
Aaron is typically on the move playing basketball, lifting weights and doing other exercises. He is fiercely committed to self-improvement through fitness.
"I went from 160 pounds to 119," he says, adding that he has gone from being unable to do a single push-up to cranking out 20 or more in a set.
Aaron, who wants to be a police officer when he grows up, says he wants to be part of a forever family that is active and interested in fitness.
Brianna, a child-specific adoption recruiter with Aid to Adoption of Special Kids, says Aaron would fit in with any family dynamic — single parent, two-parent, only child, one among siblings.
"He helps with other children in the group home and he jumps in to do chores," said Brianna. "He is good at making friends."
Like any teen boy, Aaron would benefit from growing up with a strong male role model in the house, Brianna says.
"I need someone right there to help me out," Aaron said. "It's getting close to the age where I turn 18." Aaron is holding out hope that he will soon find a loving family to take him in.