The buzz word today when people talk about how they want their homes decorated is that they want to create their "sanctuary." Your home, no matter what the size, can be your sanctuary. It should be a place where you come home and de-stress. This is where you refuel for the next day by nurturing your soul. I recently heard someone say that when your spirit ascends your soul descends. What this means is that we need balance in our lives and our home is a place where we can come down from the day and rejuvenate. A place of well-being.
Everyone's definition of what this would look and feel like is different. We all have specific needs that satisfy our senses and release the stress we have brought home.
How do we do this in our own home? Actually, our home It is the only place where we can have complete freedom to create an environment where we can get what we need. Since no one can tell us what makes us feel good, we have to take time to determine how our surroundings affect us. Some people like to talk to relieve stress, some would rather watch TV and others would rather sit quietly and read or meditate. Then you can ask yourself questions: Would you like to sit in a chair with your feet up? Or perhaps you would prefer lying down? If you are sitting, do you prefer a firm foam seat or soft down cushions?
Here are a few things to consider when deciding what you need to create a more serene environment — but do not stop here. Implementing these and your own definition of what a sanctuary is can change your home into a place of comfort and healing.
Bring the outdoors in.
The feeling of live plants, flowers placed in vases or pieces of wood, rocks and other natural elements found in nature can create a natural (authentic) feeling of nature indoors. This is called biophilia.
Paint a room to correlate with how you want to feel while in there.
What color calms you? Use this color in your bedroom. What color stimulates your social energy? Once you know, use it to paint your living room in that hue. Paint your family room in a color that relaxes, and your kitchen in a color that makes you happy. If you want a different feeling in a particular room, identify the mood with the color and use it.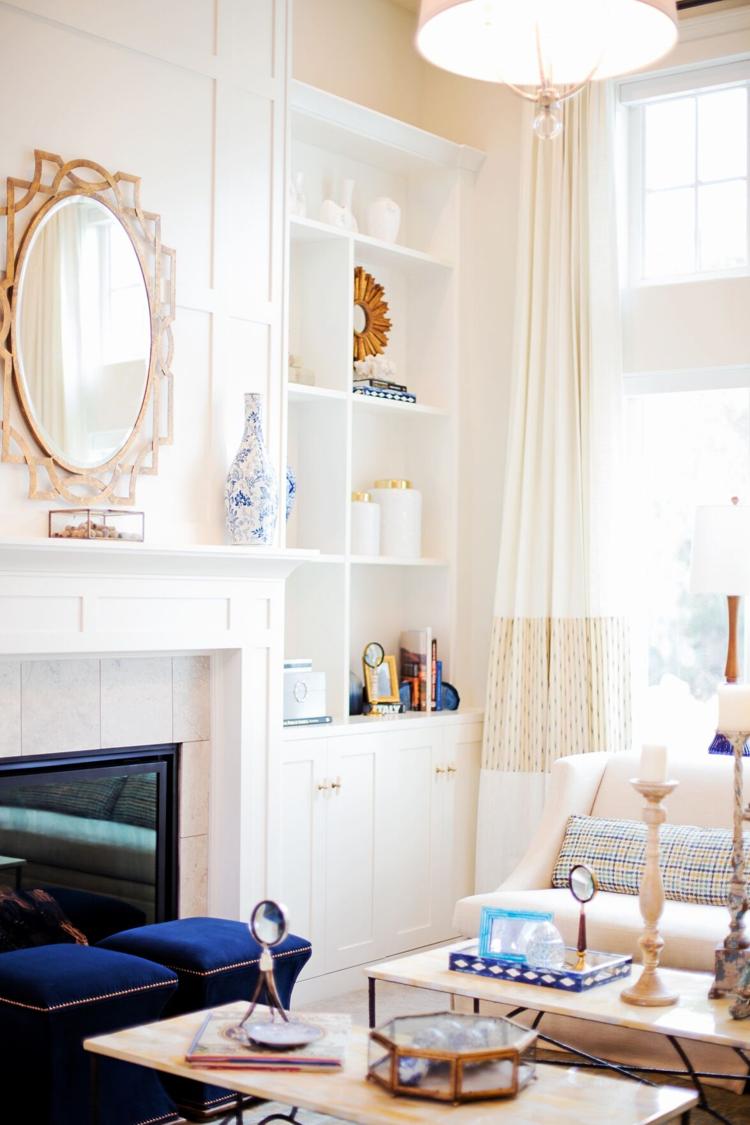 Surround your senses with beauty.
Think about your associations with pieces of art, fragrances, textures and sounds. They all can provide a pleasant environment in which to experience the feelings you are looking for.
Take advantage of the many kinds of lighting available to create your desired mood.
Highlight your favorite pieces with light and use dimmers to soften evening lighting to enhance the desired effect. Candlelight and candle aromas can add that special touch, too.
Set aside a room or area that you associate with peace and calm.
A place for spiritual reflection and meditation can provide shelter from noise and distraction.
Clean out clutter or excess.
A low-maintenance home is refreshing after a day of hectic meetings, errands and chores. Fewer items can mean less frustration. When doing this, remember that clutter is something you no longer need or like. Keeping things for sentiment can also be a set up to work against your goal.
Create an atmosphere of love.
Displaying personal, handmade or meaningful gifts from loved ones and photos of family and friends can bring a loving connection.
The ideal would be to have your entire home or a greater part of it, be your holistic sanctuary. The bottom line is this: Keep out what you don't like and bring in only what makes you feel good. Remember rooms have no feelings, YOU do!