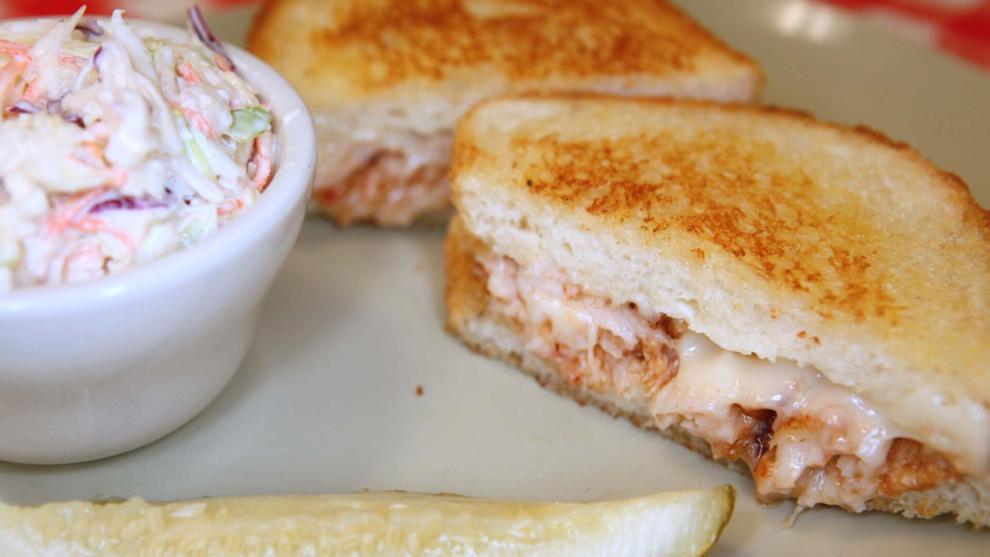 Anthem's Dog House Diner opened last June, peak pandemic, and has not looked back. Owner Bruce Lee says that they have quickly become a favorite with locals because of the team's focus on a family-friendly (and dog-friendly) atmosphere, the 50s diner décor (courtesy of his business partner and local artist Cecilia Galagher) and on serving up excellent food. Their slogan is that every dish has "a touch of gourmet."
"We focus on good food, excellent service and we have very competitive prices," Lee shared. "We serve breakfast and lunch and dinner. We also have a dog-friendly patio with a 'furry friend' menu."
The furry friend menu includes a burger patty, a slice of bacon, a sausage patty or a side of chicken. For the human diners, Lee says that the diner has become known for its lobster grilled cheese, among other classic diner fare such as Eggs Benedict, hotcakes, the All American burger, grilled flat iron steak and beef brisket, among others.
And diners won't leave hungry, "We're known for a large portion sizes; most people can have the next day meal at home," Lee added.
The diner also has specials such as Taco Tuesdays, roast beef sliders on Thursdays and their "famous fish fry" on Fridays (but also available every day). And coming soon, Dog House will be adding beer, wine and cocktails to their menu. They've just been approved for their liquor license. For now, though, the diner has a BYOB program — diners can bring their own beer and wine to dinner ($5 corkage fee).
As the diner approaches its first anniversary, Lee is grateful for those residents who have become regulars — neighbors that they greet by name.
"We've had great support through the pandemic and we're very thankful for our locals that we have here." |CST