Sunday, July 18, is National Ice Cream Day, so we took up the incredibly difficult task of checking in at local ice cream joints to share some delicious choices with you. Here are five that really hit the spot on a hot afternoon in the Valley. Enjoy! |CST
Creamistry — Scottsdale Quarter
This shop does ice cream a bit differently. Liquid nitrogen is used to instantly flash freeze each order, instead of the traditional churn method, so each dish is made fresh to order and fully customizable. Vegan and non-dairy options are also available.
Location: 15345 N. Scottsdale Rd., Scottsdale, AZ 85254
Hours: Mon.–Thurs., 10am–10pm; Fri.–Sat., 12:30–11pm; Sun., 10am–10pm
Info: 480.912.5100; creamistry.com
Peace Cream
This family-owned ice cream shop is tucked back off of 19th Avenue and Greenway Road in North Phoenix. The shop "brings sweet taste to the neighborhood" with their house-made waffle cones, Belgium waffles and crepes from scratch. They specialize in classic and modern flavors and offer a variety of European desserts in addition to imported coffee and espresso, lattes. pastries, croissants, cookies and more. We took the Sea Salt Caramel ice cream to-go and it was the perfect for a hot July afternoon in Phoenix.
Location: 15414 N. 19th Ave., Phoenix, AZ 85023
Hours: Mon–Fri, 4–9pm; Sat–Sun, 2-9pm
Info: 602.354.4661; peacecream.com
Sweet Republic
This shop was recently named 'Best in Arizona' by Food & Wine magazine, and it is easy to see why. The shop opened in the summer of 2008 with a goal to "put a smile on each customer's face." To achieve that, they aim to create the most flavorful indulgences from all-natural ingredients, handcrafted in small batches right in the store.
For their ice cream, they start with milk and cream from independent Arizona dairy farms, and add hand-stirred caramel, slow-roasted bananas, handmade marshmallows, fresh baked brownies and more.  For the sorbets, they use ripe whole fruit, and they make all their cookies, toppings, sauces and waffle cones from scratch.
Scottsdale Location: 9160 E Shea Blvd, #105, Scottsdale, AZ 85260
Phoenix Location: 6054 N. 16th St., Phoenix, AZ 85016
Hours: Sun.–Thurs., noon–10pm; Fri.–Sat, noon–11pm
Info: 480.248.6979 (Scottsdale) 602.535.5990 (Phoenix); sweetrepublic.com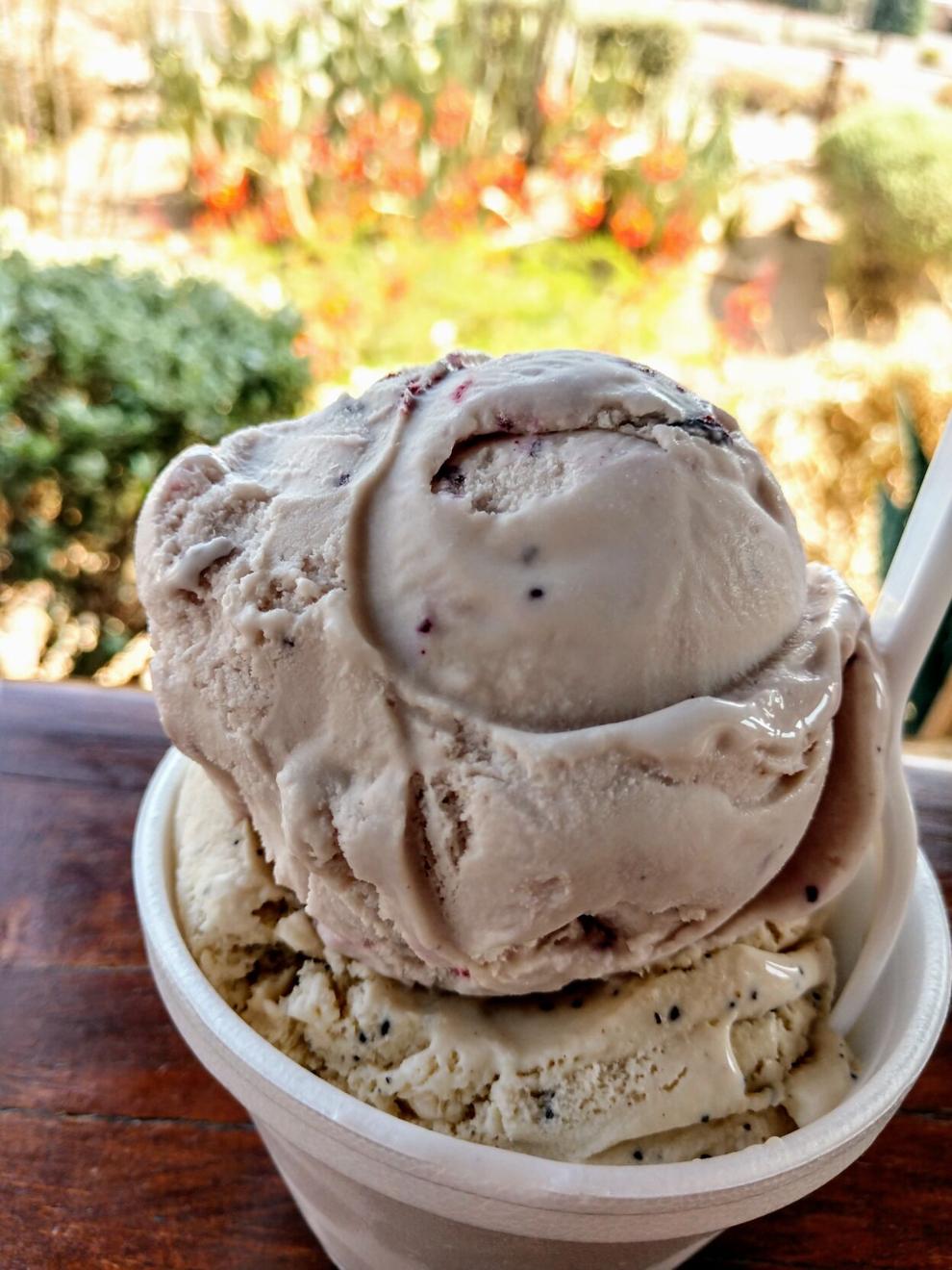 The City Creamery
In 2018, The City Creamery opened in Cave Creek's Prickly Pear Plaza. This one-of-a-kind ice cream shop makes on-site, small-batch, handcrafted ice cream (just like back in the day using rock salt and ice, 5 gallons at a time), homemade waffle cones, homemade hot fudge and ice cream by the quart.
On any given day, ice cream lovers will find flavors like Double Chocolate & Orange, Huckleberry Honey & Lavender, Cowboy Coffee, Lemon Meringue Pie, Orange Creamsicle or Wedded Bliss — or try their hot fudge sundae for a classic summertime treat.
The patio is a perfect spot to rest a spell and watch the world pass by, but they also offer ice cream to-go and curbside service.
Location: 6268 E. Cave Creek Rd #8, Cave Creek, AZ 85331
Hours: Mon.–Thurs., noon–8pm; Fri.–Sun., 11am–9pm
Info: 480.397.1130; citycreameryicecream.com
The Screamery
This local parlor dishes up ice cream that is handcrafted in Tucson using premium milk and cream and all-natural ingredients. There are 24 different flavors on the menu including two non-dairy options — fruit sorbet and their Fudgesicle flavor that's made with almond milk, agave nectar and two types of chocolate.
Find out more about The Screamery, including the shop's National Ice Cream Day specials.
Location: 10625 N. Tatum Blvd., Suite 136, Phoenix.
Hours: Sun.–Thurs., noon–9pm, Fri.–Sat., noon–10pm
Info: 602.368.1362; thescreamery.com​