As the summer heat settles in, it's the perfect time to take a break from the kitchen and let someone else do the cooking. This summer at Marcellino Ristorante, guests have numerous opportunities to be whisked away on a culinary journey through Italy. The restaurant is bringing back its popular multi-course, prix fixe dinner, the Summer Supper. Also, throughout the summer, the private dining room can be reserved for a private dinner and a movie.
The Summer Supper special is available now through the first weekend in September, from 4pm to close. The menu features a wide variety of decadent creations, including several starters, numerous entrees, and a homemade dessert to finish.
Antipasto selections include the Caprese featuring imported fresh mozzarella, with sliced tomatoes, garden basil and extra virgin olive oil. The Insalata Organiche is a simple but refreshing salad of organic mixed field greens with aged balsamic dressing. The Cozze appetizer showcases mussels sautéed with white wine, olive oil and garlic or spicy marinara.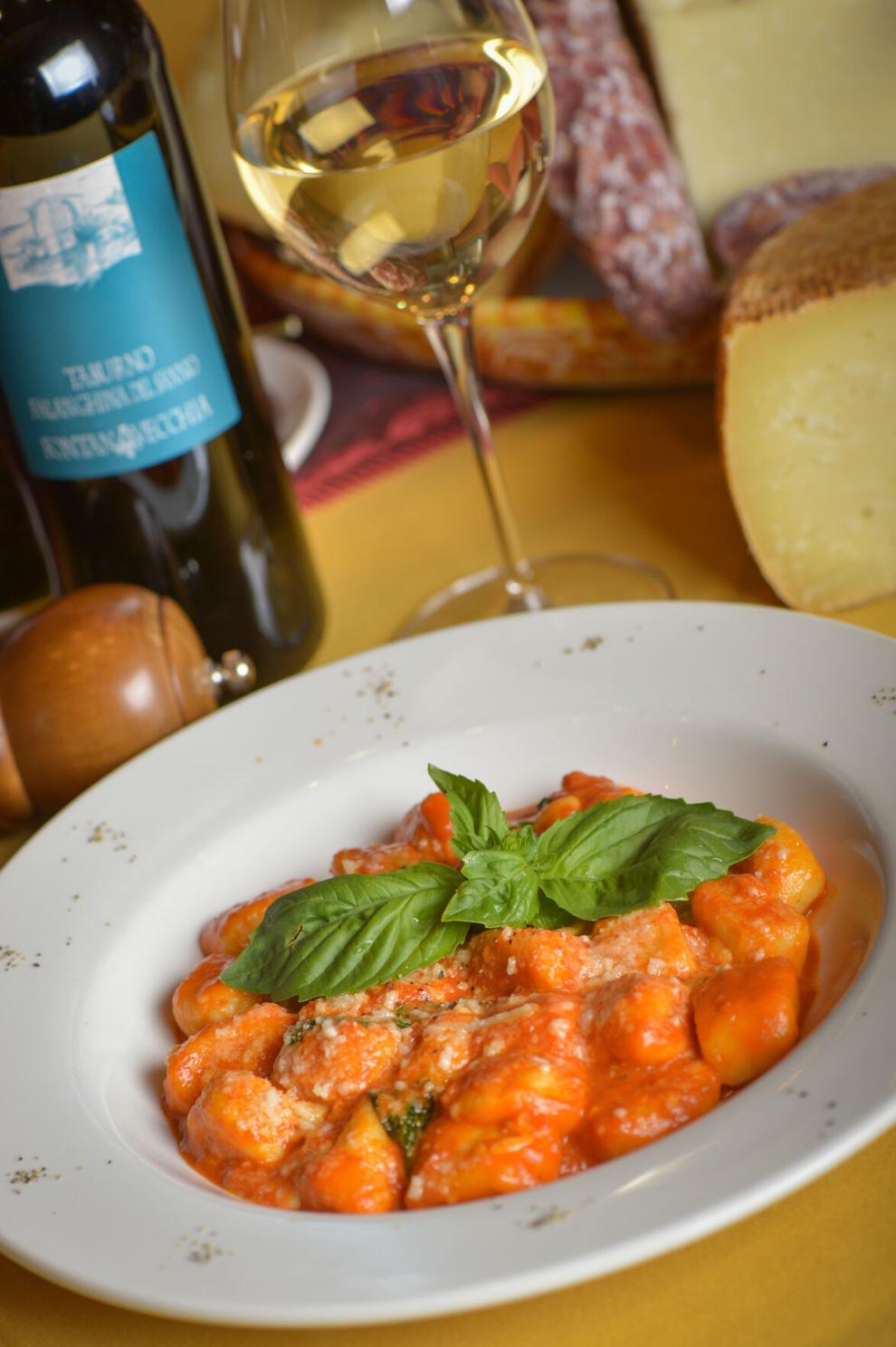 For the second course, choose from one of Chef Marcellino's award-winning, handcrafted pastas, Gnocchi Sorrentina. Light and sumptuous, potato-pasta-parmigiano orbs are topped with a fresh tomato sauce and dotted with melted mozzarella. The Pollo Saporito features tender pieces of chicken breast sautéed with fresh mushrooms, sun-dried tomatoes and pine nuts, in a light tomato sauce and served with potatoes and chef's seasonal vegetables. The Salmone Al Cognac is an Atlantic salmon filet sautéed with pink peppercorns, cognac and a touch of cream and also served with potatoes and vegetables. End the dinner on a sweet note with house made biscotti for dessert.
On Tuesday and Wednesday evenings in August, beginning at 5:30pm, guests can enjoy a private dinner and a movie in Marcellino's private dining room. A minimum of eight and a maximum of 10 people will have full use of the room to enjoy a fun evening out dining on authentic Italian cuisine, while watching one of five award-winning films that have been selected for their beautiful Italian settings.
The featured movies are Only You, When in Rome, The Big Night, Eat, Pray, Love, and The Talented Mr. Ripley. The use of the room is complimentary, but dinner service is required. Select from the regular menu or Marcellino's three-course Summer Supper menu.
Marcellino Ristorante will continue to offer live music throughout the summer, every Saturday evening through Aug. 28, beginning at 6pm.
Reservations are required for the Dinner and a Movie and are suggested for the Summer Supper. To place a reservation, call 480.990.9500.