Arizona Restaurant Week is in full gear and Artichoke Basille's Pizza is celebrating with exclusive deals at both the Tempe location and their newest outpost, which opened last weekend in Phoenix.
Through Sunday, May 30, Artichoke Pizza is serving a premium three-course meal for $33 per person. The first course includes the guests' choice of either three meatballs, bruschetta or Caesar salad. The second course includes three slices of any of Artichoke's "larger-than-life" pizzas, penne pasta with vodka sauce or a chicken parmesan sandwich. To end the meal on a sweet note, guests can choose between cheesecake, tiramisu or chocolate mousse cake as their dessert. This offer is exclusively for dine-in only at both Arizona Artichoke locations.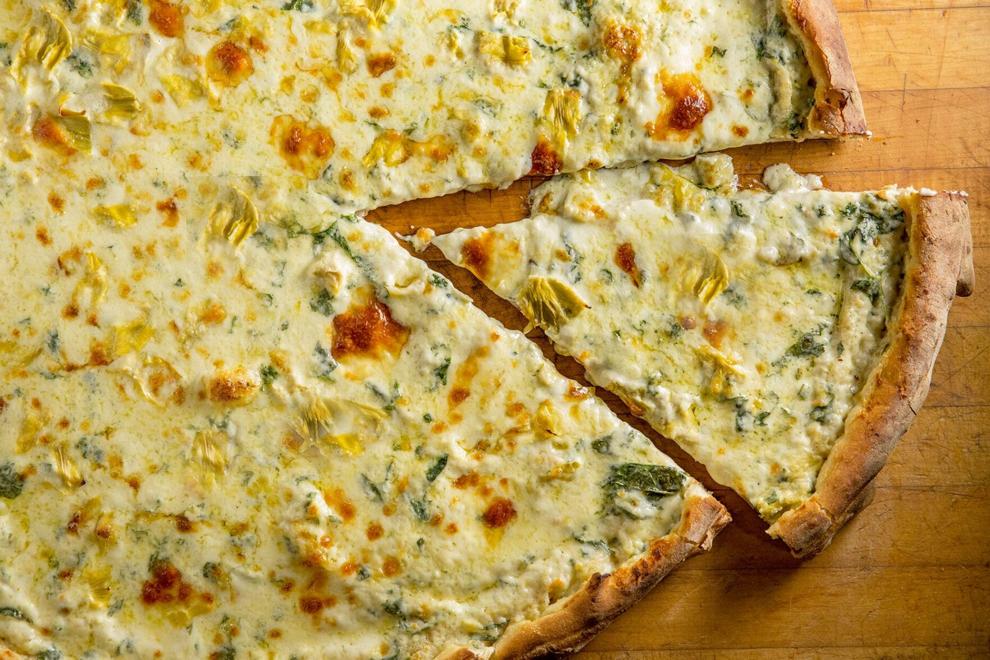 Artichoke Basille's Pizza is a fast-growing New York-style pizzeria known for its authentic New York slices and pies. The new Phoenix location is at 6031 N. 16th St., Suite 1, and is the second Arizona restaurant for Artichoke Basille's Pizza with franchisees Keith Bolognese and Ron Marino, who are long-time friends of Artichoke Pizza's founders and fans of the New York-based pizza brand.
Marino, says he is thrilled to bring Artichoke Basille's Pizza to the area and share the brand's "high-quality pizzas and larger-than-life slices with more of Arizona."
"When I moved to Phoenix, I purposefully selected this area to live and become a part of this community," said Marino. "I quickly realized what a happening area this is and felt that this community and neighborhood would embrace an Artichoke location, similar to the great reception we had in Tempe."
The Phoenix menu offers Artichoke's authentic New York slices and larger than life whole pies in 11 varieties, including signature styles like the namesake Artichoke Pie and Crab Pie, plus traditional pizzas like Margherita, Pepperoni and Meatball. The menu also features a full bar, salads and lighter fare to pair alongside the signature New York slices. The 2,500-square-foot Phoenix location pays homage to Artichoke's original outpost with antique tin ceiling and exposed brick. Unlike the Tempe location, the indoor bar will feature more traditional touches with a wood back bar, lit glass shelving, wall-fixture beer taps and a marble bar top, creating a cozy atmosphere within. Operable sliding windows will open on to the street, and outdoor seating will be available on a 400-square-foot front patio.
For additional information, call 602.314.6776, Phoenix, or 480.590.5830, Tempe, or visit artichokepizza.com.