Cobre Kitchen + Cocktails, the signature restaurant at Old Town Scottsdale's first new hotel in over a decade Canopy Scottsdale, is now open for dinner with a brand-new menu and it's also participating in Arizona Restaurant Week for the first time to give guests a taste of the latest additions with a three-course prix-fixe menu.
The American brasserie, inspired by the Southwest, is located on the hotel's ground floor, set in a warm and welcoming atmosphere with floor-to-ceiling windows, dramatic arched wood ceilings, contemporary furnishings and sleek marble countertops.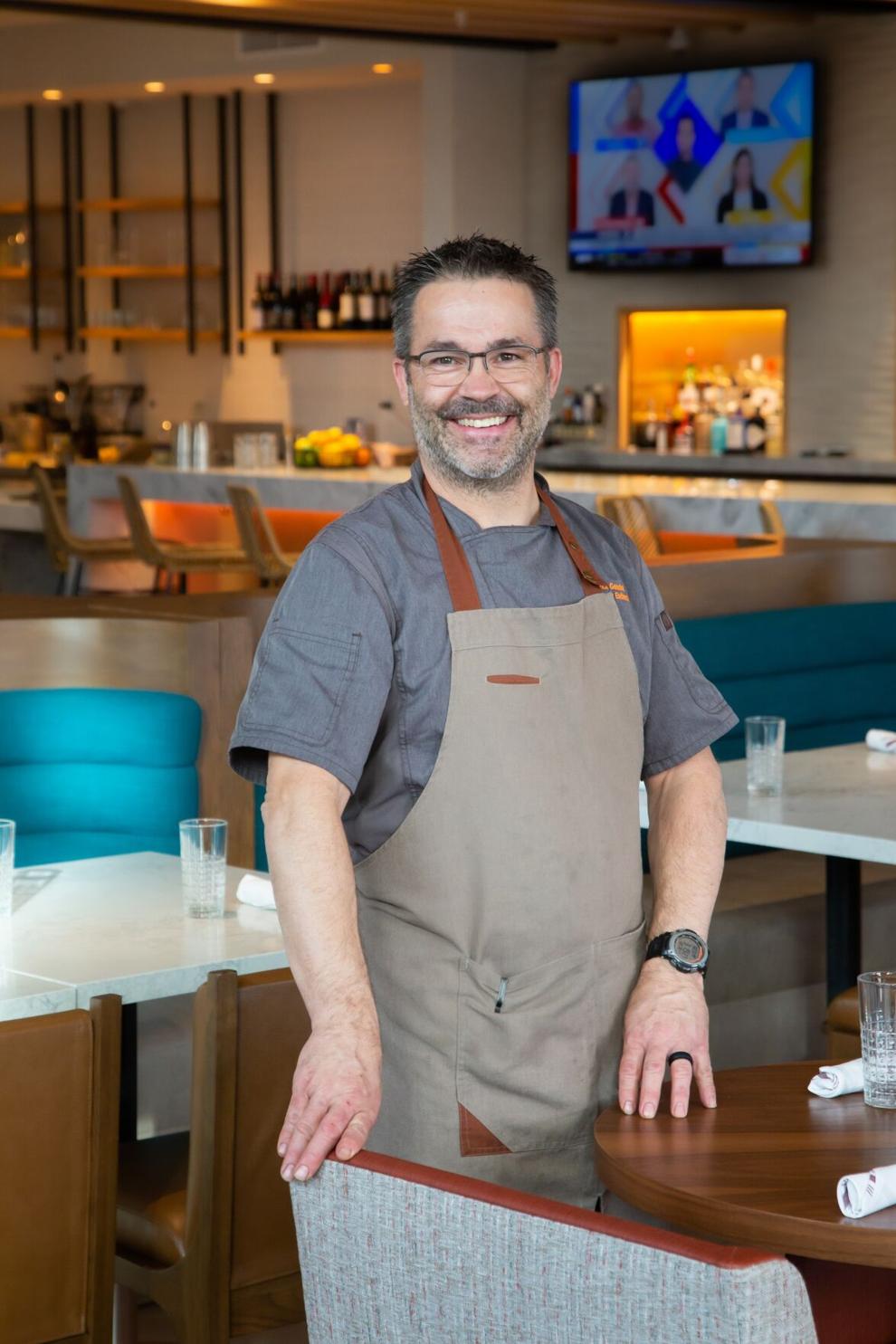 The new menu by Executive Chef Patrick Gaudet features fare such as Citrus Brined Porkchop ($28)with sweet corn polenta, jalapeño jam and chicaronne; Striped Seabass ($34) with garden field greens, grilled radicchio, avocado puree and balsamic pickled onion; Grilled N.Y. Strip Steak ($36) with New Mexico chili butter, charred Brussels sprouts and Bravas potatoes; and Slow Cooked Smoked Short Rib ($32) with pickled apple, chayote risotto, shishito peppers and Tucson Del Bac Bourbon demi.
Starters include Fried Calamari ($12) with baby arugula, pickled Fresno and romesco dipping sauce and Mexican Chilled Shrimp ($15) with tomato lime marinated shrimp, Aleppo chilies, house made guacamole and crispy tortillas chips, while sandwiches include the Cobre Burger ($15) with angus beef patty, pepper jack and cheddar cheese and remoulade; Crispy Chili Chicken Torta ($14) with house spiced pickles, bibb lettuce, cilantro-lime aioli and telera roll; and Gourmet Grilled Cheese ($15) with smoked gouda, Swiss, Monterey Jack and crispy pork belly.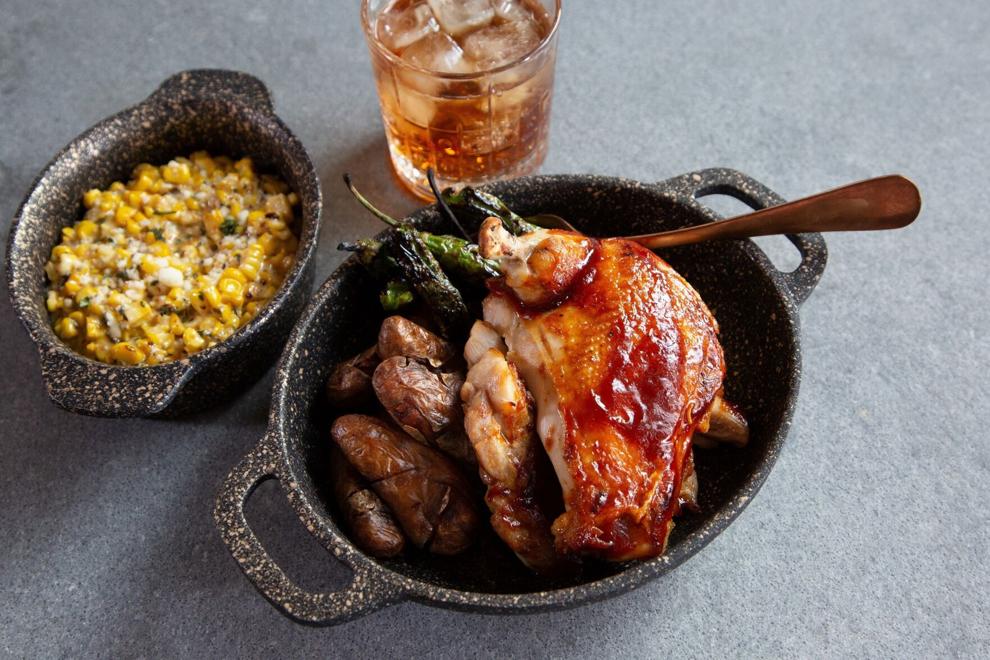 "Chef Patrick has been perfecting our dinner menu to make Cobre's comeback as delectable as possible," said Devin Mahoney, general manager of Canopy Scottsdale. "We're also participating in Arizona Restaurant Week for the first time to allow all Arizonans to celebrate our reopening with us and savor the new menu lineup."
Celebrating Arizona Restaurant Week
The Arizona Restaurant Week menu, which is $44 per person and available from Sept. 17–26, includes three courses and gives the option between Sweet Corn Chowder or Cobre Caesar salad to start, an entrée choice of Slow Cooked Smoked Short Rib, House Made 3-Cheese Agnolotti or Striped Seabass and dessert of Churro Bites or Berry Crumble pie. Arizona Restaurant Week guests will also receive a discount to one of Cobre's locally-inspired specialty cocktails.
Cobre is located at 7142 E. 1st St. in Scottsdale and is open daily for dinner from 4pm to 9pm and for breakfast from 6:30am to 10:30am on weekdays and 6:30am to 11am on weekends. Reservations are available through OpenTable. For more information, visit www.cobrekitchen.com.