Known for his warm and friendly demeanor, charming southern accent, and the black baseball cap he always wears backwards on his head, Chef William Turner has quickly become one of the most successful, sought-after private chefs in Arizona. In fact, Phoenix Entrepreneurs Magazine recently named him the number one Private Chef in Arizona for the second year in a row.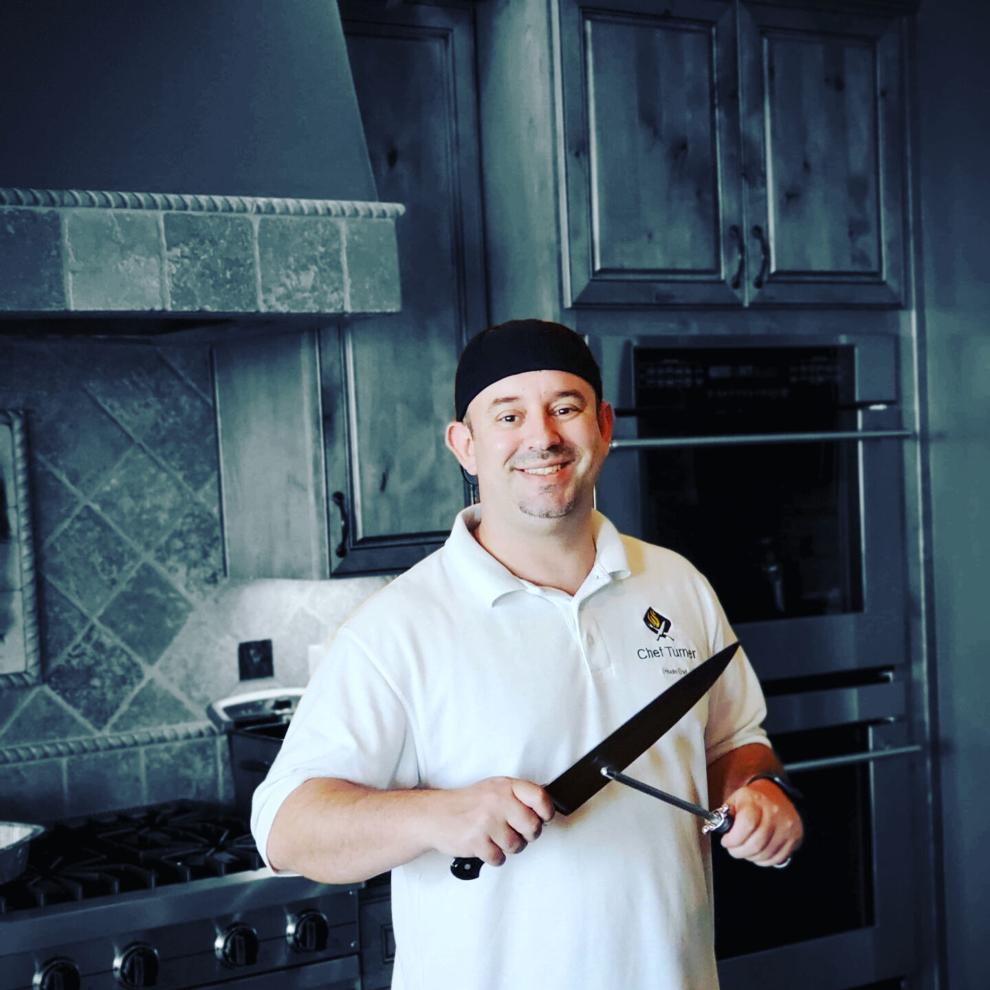 Not bad for a South Carolina native who only moved to the Grand Canyon state in 2017 without having any business contacts at all.
Turner, 42, had been traveling around the country, fell in love with the beauty of Arizona, and decided to start a whole new life and business in the Phoenix area. With many years of experience working in the South Carolina food industry as a chef in restaurants and country clubs, including the world-renowned Brookgreen Gardens, Turner decided he no longer wanted to work in any restaurant. He decided to start his own private chef business focusing primarily on Phoenix, Scottsdale and Paradise Valley.
Turner didn't even own a car in 2017. He used to take Uber and Lyft rides to get to his clients' homes to do the in-home cooking for them. In the beginning, he did all the cooking inside the beautiful kitchens of his clients' homes.
Now, four years later, Turner has added three new chefs to his growing team and does all his cooking out of a professional kitchen near his home in Chandler. Turner has cooked for more than 1,000 private parties since 2017. His get-togethers include small lunches and dinner parties, milestone birthday parties, small weddings, baby showers, anniversary celebrations, corporate dinners, guys-only golfing trips, and Scottsdale-area bachelorette parties.
The Scottsdale bachelorette parties have actually become an enormous part of Turner's business. Large groups of women from Arizona and from across the U.S. specifically hire Turner to be their exclusive, private chef for the entire bachelorette party weekend. Turner cooks them casual, pool-side BBQs or beautiful, spa-themed brunches or lunches. He has also cooked many formal bachelorette party dinners with everyone dining in their dress-up outfits in an elegant dining room or a stunning Scottsdale backyard setting.
In addition to bringing on new chefs to help him handle the large volume of business each week, Turner now works with an experienced group of servers, bartenders and event coordinators. He has also branched out and travels across Arizona into Sedona, Tucson and even into parts of California.
"My dinners are very wide-ranging in scope and price point and although I love bringing the formal Southern fine dining experience into homes, I also enjoy setting up casual, poolside BBQs where formalities and formal attire go right out the window and great food and fun is the focus of the night," said Turner. "My goal is to provide my clients with whatever type of dinner party they want to have. I'm extremely flexible. For example, if a client wants to incorporate a cooking lesson while I'm cooking and setting up for the event, I'm more than happy to do that. My clients love to watch me cook in their kitchen and I always welcome that."
Chef Turner is available for destination needs, meaning that he'll travel and cook on location when needed. His clients have discovered that he is able to cook them a wide variety of delicious food styles. He will also gladly prepare any specific dishes his clients want. A self-proclaimed "master of the grille," Turner proudly stated, "I'll cook you the best steak you've ever had in your life!"
Turner says that he also loves the fact that — unlike in restaurants or catering venues where there's always a specific closing time — when his clients host a party in their home, they can decide to keep the party going for as long as they like. Closing time is up to them.
"This is a people-pleasing business, and you can't be successful at it unless you love people. For me, my first love is people, and food is the way I express that love in a tangible way."
To learn more about Chef William Turner, visit www.chefwilliamturner.com and follow him on Instagram, @chefwillturner.