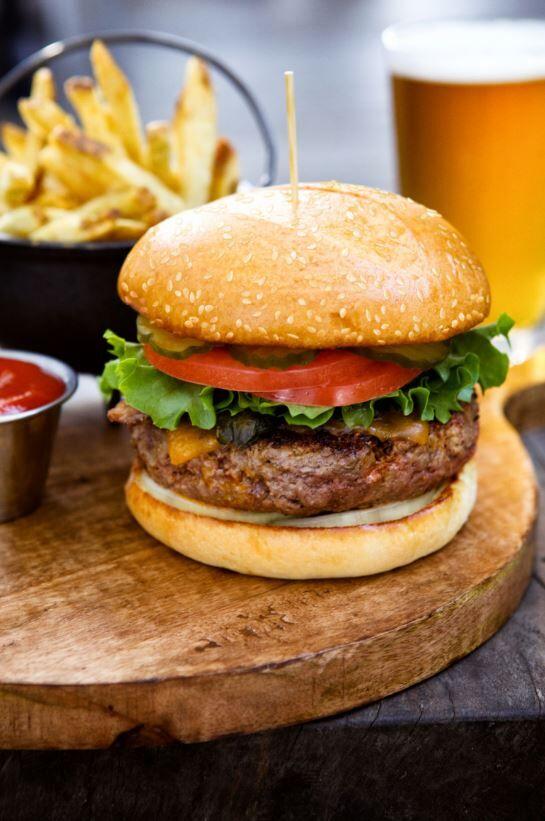 The All Night, All Summer Happy Hour returns to local favorite, Roaring Fork restaurant, June 1 through Labor Day, Monday, Sept. 6. Beginning at 4pm Sunday through Thursday, guests can receive happy hour pricing in the bar and saloon on the following menu items:
Caesar, served with romaine, parmesan, croutons and traditional dressing, $6.50
Fresh Guacamole, served with crispy tortilla chips, $8.50
Green Chili Pork, served with warm flour tortillas, $9
Queso Con Puerco, served with pepper jack queso, green chili pork and crispy tortilla chips, $8.50
Chicken Tinga Tacos, served with chipotle chicken, Pickled Onion, cotija cheese and flour tortilla, $8.50
Crispy Chicken Beignets, served hot or not hot with cilantro lime, and sweet chili yogurt, $9
Smoked Chicken Wings, served with celery and ranch dressing, $11
Rotisserie Chicken Flat Bread, served with basil pesto, roasted chilis, pepper jack cheese and tomatoes, $11
Hot Chicken Sandwich, served with coleslaw, pickles and French fries, $12.50
Roaring Fork "Big Ass" Burger, served with lettuce, tomato, onions, pickles, bacon and French fries, $12.50
In addition, $6 wines by the glass will be offered as well as $7 "Roaring Cocktails" including the famous huckleberry margarita, Raging Rita, the Peach Margarita, Adult Arnold Palmer, Spicy Jalapeño Margarita, the Peach Margarita and the Classic Martini and Manhattan.
Roaring Fork is located at 4800 N. Scottsdale Rd., Scottsdale. For more information call 480.947.0795 or visit roaringfork.com.