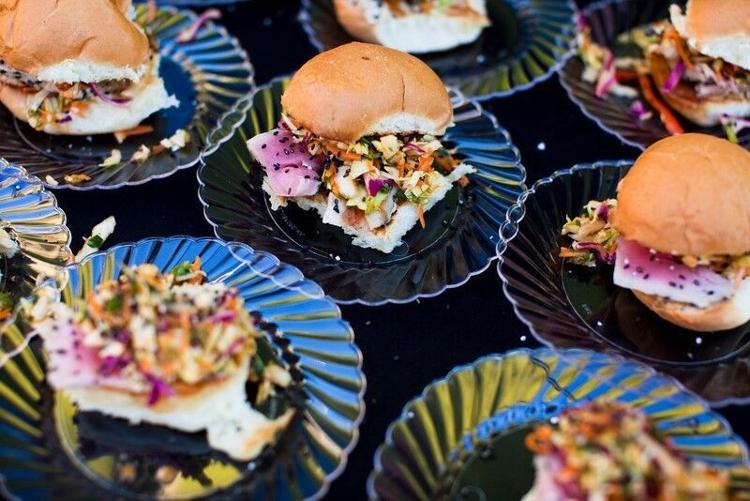 High Street will play host to the 2020 Slider Throwdown, Sunday, Nov. 8. This annual "battle of the burger" event will benefit the Arizona Friends of Foster Children Foundation (AFFCF).
From noon to 3pm, attendees can enjoy samples of delicious sliders — in a variety of interpretations such as beef, chicken, veggie and more — from some of the Valley's most popular food trucks, all in the name of helping the AFFCF's mission to support local foster children in need, all in a COVID-friendly event environment.
"The Slider Throwdown is one of our favorite annual events because it brings the community together through food, fun, and entertainment," said Kris Jacober, executive director of the AFFCF. "Without the support of our community through fundraisers like this, we could not continue to fulfill our vision of helping to give foster youth in Arizona the type of childhood that everyone deserves — so we are deeply grateful for every attendee."
Throughout the event, local food truck vendors compete for the title of "Best Slider." Select slider experts serve as judges, and event guests can vote on their favorite slider to be honored with the coveted "People's Choice" award. This year's line-up of participants includes Aioli Burger, Buzz N Bee, Food Diva, It's Seoul Good, Randizzle's Food Truck, Two Fat Guys Grilled Cheese and Tzikii Food Truck.
The event will adhere to all COVID protocols including social distancing, limited ticket sales, mask usage, hand sanitizing stations etc.
"We are excited to bring this event to High Street in a safe, secure and delicious environment on High Street," said Jacober.
All proceeds from the event benefit the Arizona Friends of Foster Children Foundation (AFFCF), a nonprofit organization dedicated to giving foster children the opportunity for "normal" childhoods and prepare them for successful adulthoods through programming and scholarships. The AFFCF needs the community's help to continue this important work for the more than 13,000 children currently in foster care in the state. Valley residents can do their part while (safely) socializing, shopping and sampling tasty sliders at the 2020 Slider Throwdown.
Admission is $35 and includes samples of all sliders plus three drink tickets for redemption of non-alcoholic drinks. A silent auction will take place during the event and live music by the Josh West Trio will keep the crowd entertained.
High Street is located at 56th Street and the 101 in North Phoenix. Additional information and tickets are available here.