Those who are looking to get out of town but are also interested in lending a hand to support public lands are invited to join the Tumacácori Weed Whackers, Saturday, Sept. 25, to remove invasive weeds from Tumacácori National Historical Park. On National Public Lands Day (NPLD), more than 150,000 volunteers across the country will participate in activities aimed at restoring and caring for public lands. Organized each year by the National Environmental Education Foundation (NEEF), NPLD is the nation's largest single-day volunteer effort for public lands. There will be two opportunities to volunteer at Tumacácori this year.
From 8:30am to 11:30am, early birds and their families can join the "Goathead Attack Squad" to remove the invasive puncture vine (aka "goathead") from around the church. This family-friendly morning will be spent pulling plants and removing seeds from the mission grounds. This project will not be strenuous but will require bending and kneeling.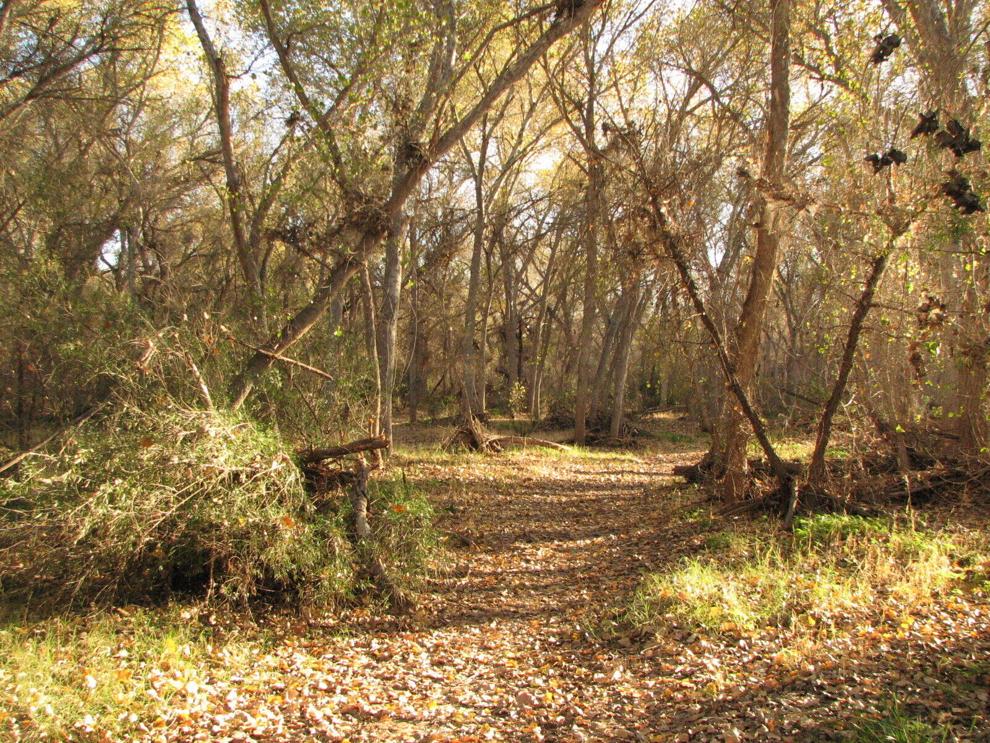 From 1pm to 3pm, there will be a "Weed Walk" along the Anza trail. This portion of the day will involve walking a section of trail through Tumacácori NHP and along the Santa Cruz River. While taking in the scenery of the area, volunteers will learn from the park's biological science staff how to identify and remove invasive plants in the field. This activity will be moderately strenuous and will involve a hike of up to 4 miles, as well as a good amount of bending and kneeling.    
All NPLD participants are encouraged to wear long pants, closed-toe shoes, and sun protection. Bring plenty of water and snacks. Work gloves will be provided, although participants are welcome to bring their own. Masks are required to be worn inside all federal buildings, including the visitor center, museum and church. NPLD projects will take place outside with lots of room to practice social distancing. Volunteers will earn service hours and a coupon good for free entrance to any national park or federal fee area. Admission to all national park sites will be free on this day. 
For more information or to sign up for the event, contact Tony Palmer at 520.377.5096, or joseph_palmer@nps.gov.
Tumacácori National Historical Park is located 45 miles south of Tucson and 15 miles north of Nogales. Take exit 29 off of I-19 and follow the signs.  
For more information on Tumacácori National Historical Park, call 520.377.5060, or visit the park website. To learn more about the Juan Bautista de Anza National Historic Trail visit www.nps.gov/juba.