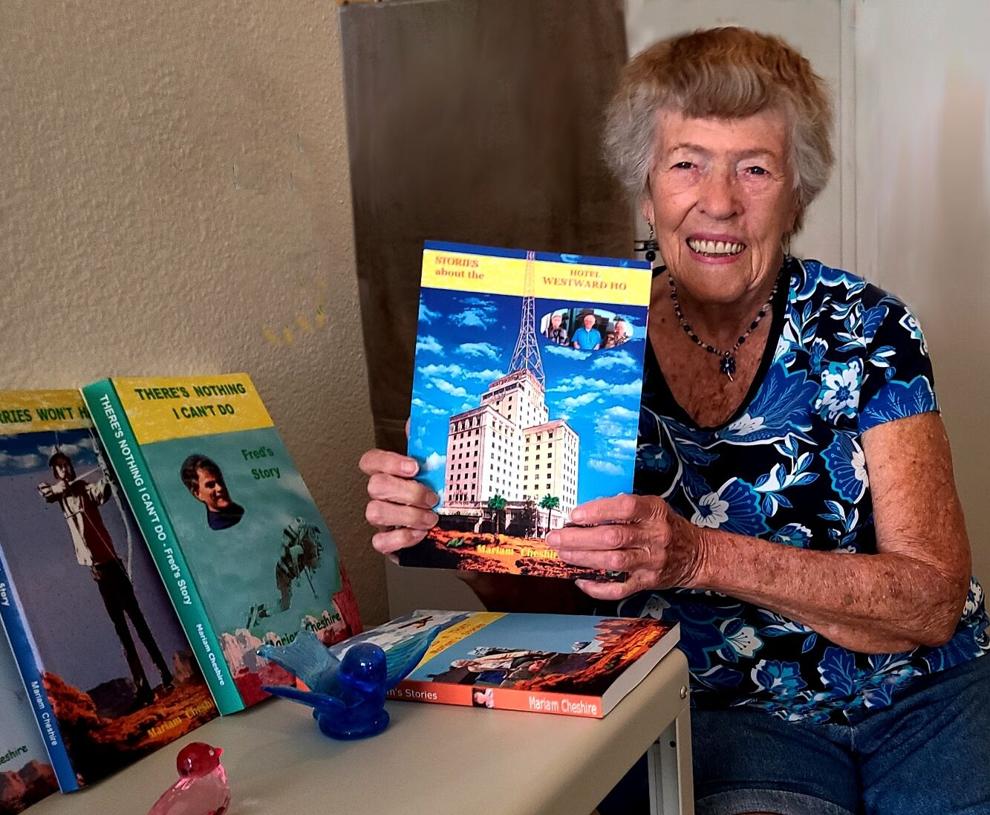 "The swankiest hotel in the west" was built in the Roaring Twenties, opening in 1928 "ablaze in incandescent splendor." By plane and train, the rich and famous came to party in a Cowtown of the Wild West. Fast-forward nearly 100 years and the Hotel Westward Ho still graces the Downtown Phoenix skyline, but now serves in a wholly different capacity — as housing for low-income seniors and the mobility impaired.
"I lived there for a challenging, happy 12 years," shared author of "Stories About the Hotel Westward Ho," Mariam Cheshire. "Things I never expected just happened. Falling in love at 75 — a walking-on-air surprise.
"As part of the Westward Ho Historical Group, we tramped through every accessible place, basement to 15th floor, finding unused stairs and forgotten rooms. Roaming through the basement corridors, up the back stairs and above the stage we scuffed through years of rat droppings to bring down reminders of former glory."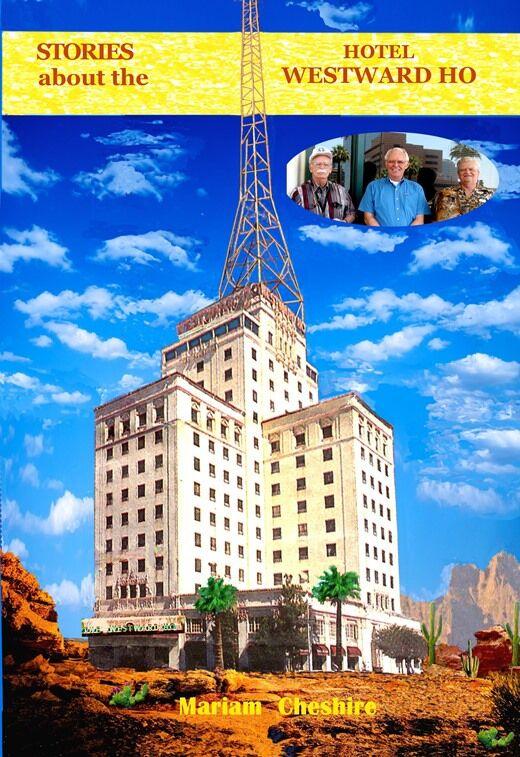 The result of that exploration is told in Cheshire's latest book, which is perfect for those who are curious about Phoenix history in general, the Westward Ho in particular, or just appreciate a love story.
Cheshire had been intrigued by the landmark hotel since her arrival in Phoenix in the 60s, but her time as a resident of the Westward Ho, from June 1997 to Sept. 2009, sparked her keen interest in preserving not only the history of the Ho, but the ever-growing, ever-changing city it calls home.
Through old newspaper clippings, historic photos, fascinating nuggets found from endless digging through archives and with help from fellow resident historians — in addition to the exploration being a resident allowed — Cheshire takes readers on a journey back in time and tells the tale of the Hotel Westward Ho, the city that grew up around it and unfolds her own personal history along the way.
"Stories About the Hotel Westward Ho" is available on Amazon in paperback or Kindle. Learn more about the author at www.taswos.com. |CST