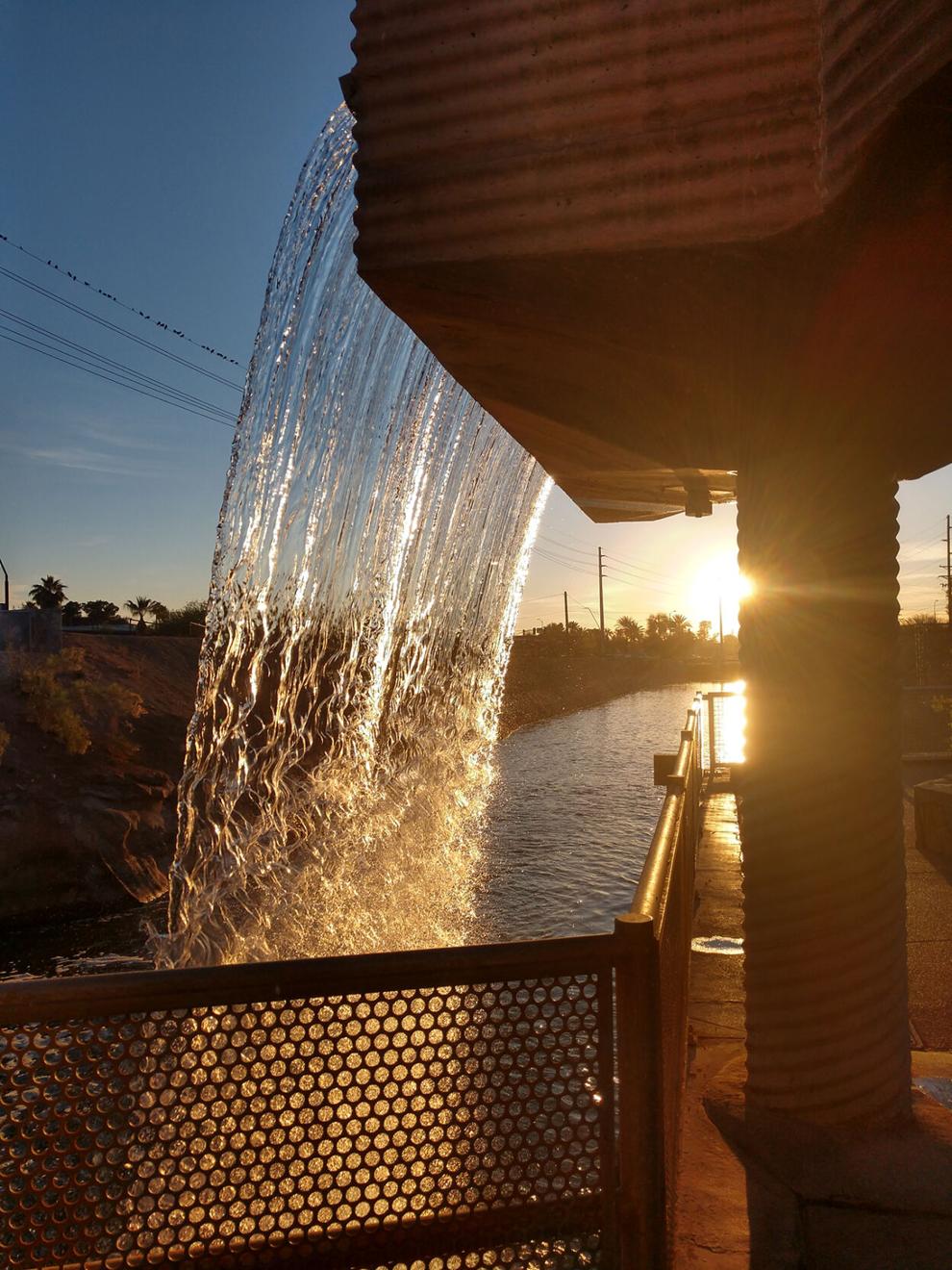 The transformation of a historic waterfall by SRP, the Phoenix Arts Commission and the Arcadia neighborhood allows Phoenix-area residents to experience something old and something new.
Arizona Falls, formed by a natural 20-foot drop along the Arizona Canal between what is now 56th and 58th streets, reopened in June 2003 as a restored hydroelectric plant and neighborhood gathering place where visitors can learn, interact and reflect. The new Arizona Falls combines art, history and technology to generate clean electricity from the canal's waterfall.
The History of the Site
In the late 1800s, Phoenicians enjoyed the wonders of Arizona Falls, gathering there to picnic, socialize and dance near the cool water.
Utilizing the flowing water of the canal to produce power, Arizona Falls was also the site of the first hydroelectric plant in Phoenix. Originally built in 1902, the plant was rebuilt by SRP in 1911, began delivering power again in 1913 and was eventually shut down in 1950.
As the years passed and more people moved to the Valley, Arizona Falls was almost forgotten as the place to gather — until recent history.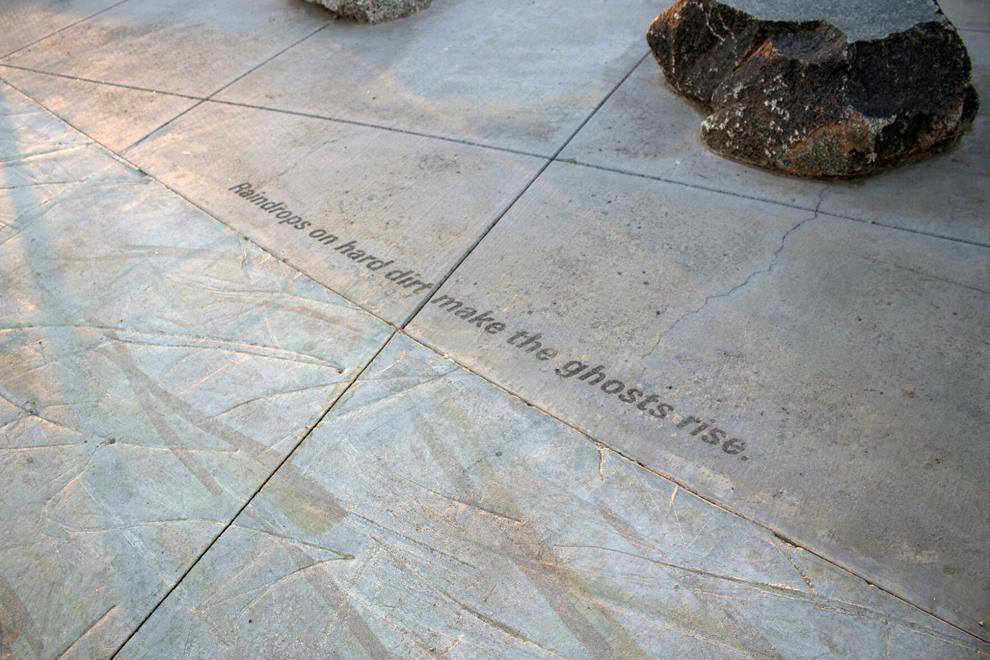 Art is All Around You
The site showcases the Phoenix Arts Commission's "WaterWorks at Arizona Falls" project, designed by Boston artists Lajos Heder and Mags Harries. The main entrance is on the south side; a footbridge connects the north bank to the viewing platform.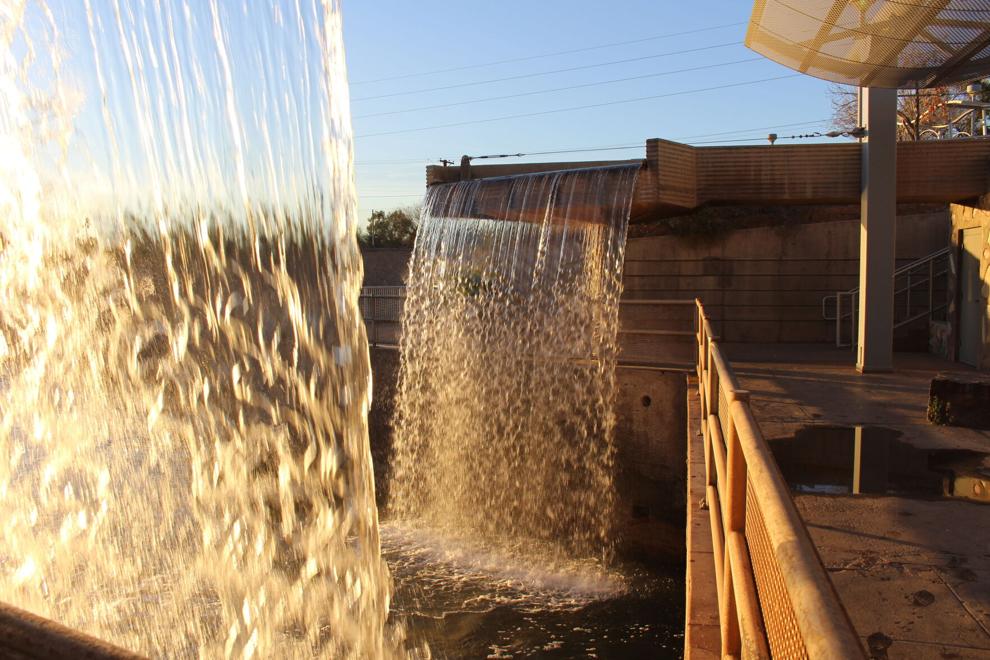 Visitors, surrounded by water on three walls in the water room, may sit on large boulders as they enjoy the cool and soothing sounds of flowing water.
Through sheets of flowing water, the antique gears used in the original hydroelectric plant can be seen. Two aqueducts frame the room to create the feeling of being inside the historic waterfall. A shade structure covers stone block seats near a pool of water, allowing visitors to enjoy the experience year-round.