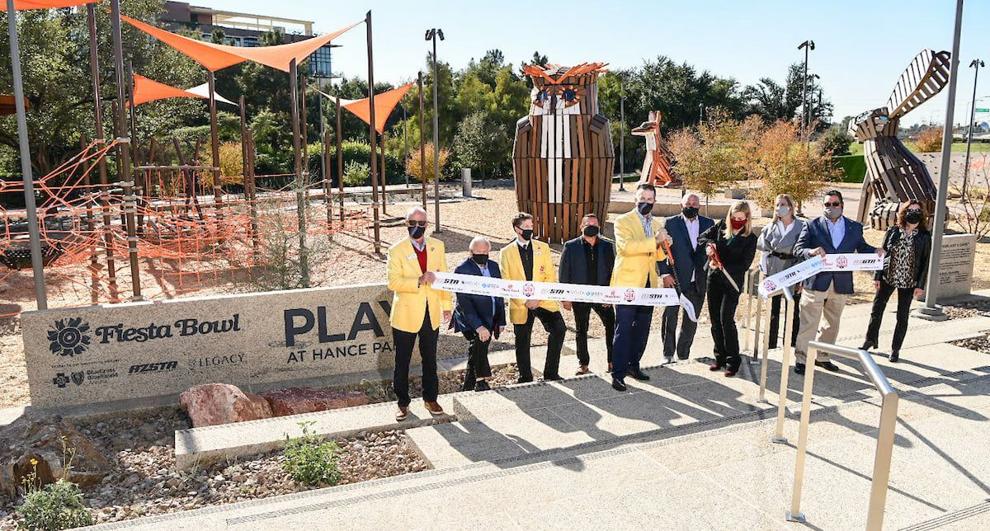 Named in honor of the city's first female mayor, the 32-acre Margaret T. Hance Park is located in the heart of downtown Phoenix, sitting atop the Interstate-10 freeway tunnel, between 3rd Ave. and 3rd St.​ The park is currently undergoing a multi-million-dollar revitalization.
What's there: In addition to acres of grass and trees, walking and biking paths, and a dog park, Hance is home to the Japanese Friendship Garden, Irish Cultural Center, McClelland Irish Library, Phoenix Center for the Arts and Burton Barr Phoenix Central Library.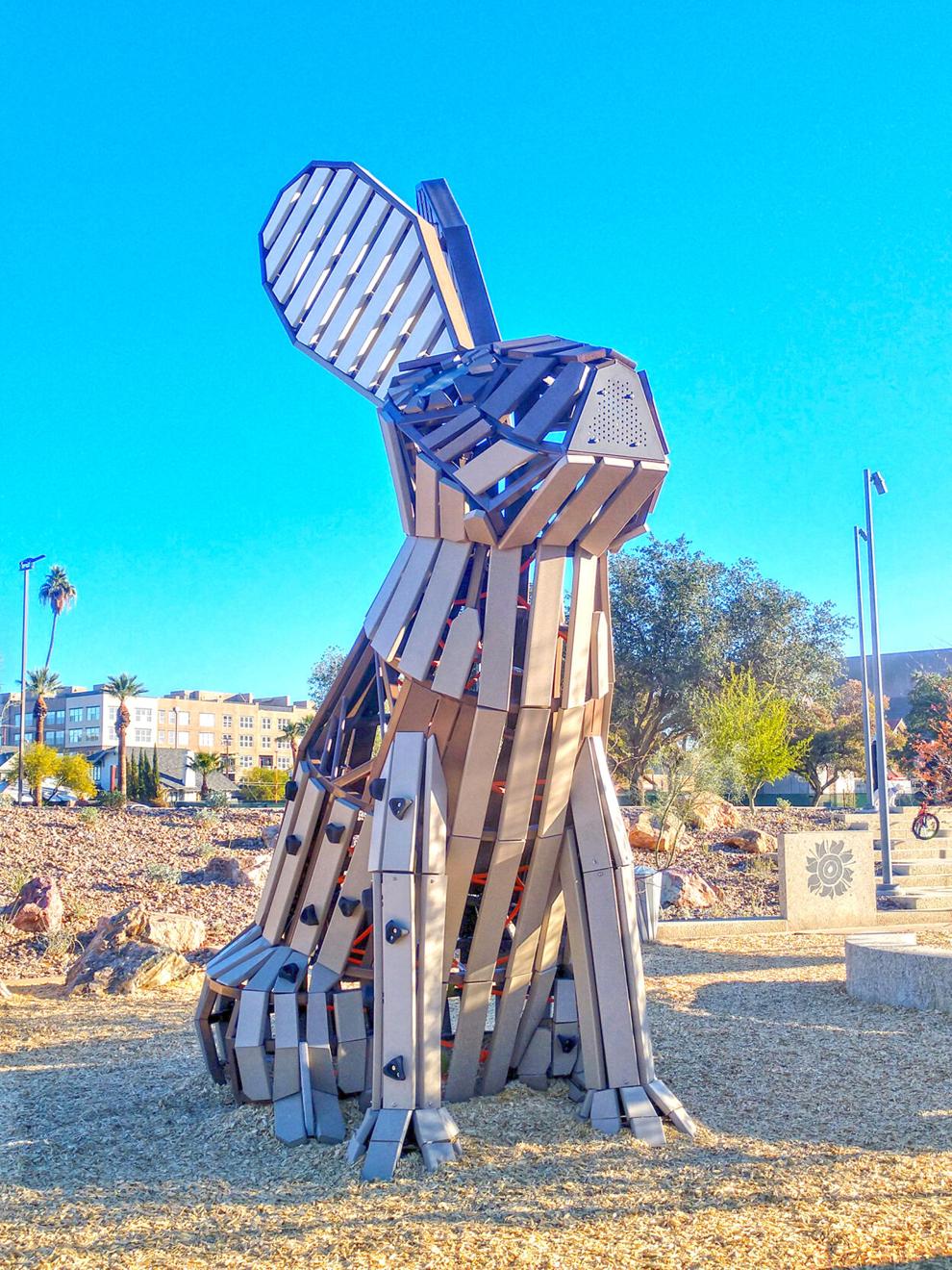 What's new: The Fiesta Bowl PLAY at Hance Park opened Dec. 15. The 20,000-square-foot PLAY is the centerpiece of the opening phase of the park's renovation and was made possible thanks to a $2 million legacy gift from the Fiesta Bowl and supporting partners. The grand opening of PLAY comes in conjunction with the Fiesta Bowl's 50th anniversary. PLAY features a climbing wall, a separate net climbing structure, a water mist play feature and a sand play area positioned under a shade canopy. Its other unique amenities include three animal-themed play structures — a Kit Fox, Black-Tailed Jackrabbit and Great-Horned Owl.
What's nearby for food: A block south of the park, don't miss the chance to eat at the larder and the delta. If chef Stephen Jones is cooking up his Nashville Style Hot Chicken that day, count yourself blessed. Follow the restaurant on Facebook or check out the website for details: thelarderandthedelta.com.
Also nearby: Directly across 3rd Ave. from the park, the Great Arizona Puppet Theater is currently offering drive-in entertainment. The drive-in shows are presented every Saturday at 8am (subject to change due to weather and health and safety conditions). Online performances are also available. Visit azpuppets.org.