Reconnecting with oneself and loved ones has become a necessity over this past year, and there's hardly a better place to do so than within the regenerative embrace of Aravaipa Canyon, just two hours southeast of Phoenix nestled below the Galiuro Mountains.
This wilderness area is a rarity in Arizona, with an abundance of life bubbling up from the year-round flowing water of Aravaipa Creek. Stopping to listen to the creek's song is almost mandatory, while birds' tunes weave in and out of the rustling Cottonwood trees stretching to the sky. Yet above their green canopy, red canyon walls rise even 1,000 feet higher.
Roughing it is not a necessity
After a stunning drive through the Copper Corridor's scenic route 77, twisting and turning through glowing hills, visitors will finish the last several miles on a dirt road before crossing over the creek and entering the pristine property of Aravaipa Farms Orchard and Inn. This family-run inn takes care of all the creature comforts so guests can focus on taking in the breathtaking environment around them.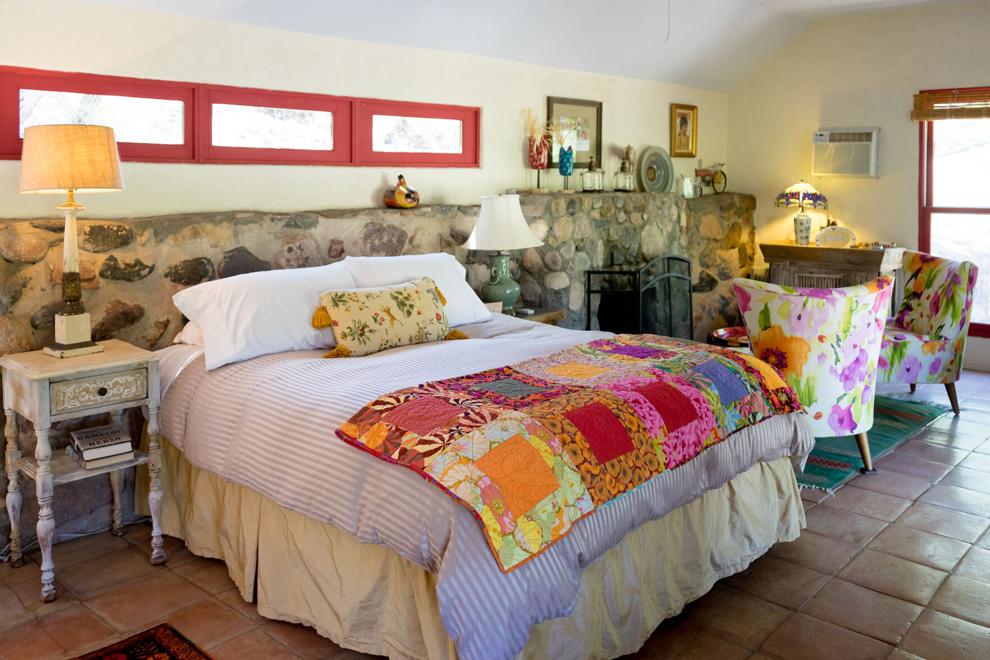 About the farm
Aravaipa Farms is only a few miles from the west entrance of the canyon and is made up of five individual casitas, a farmhouse and an Airstream, allowing for guests to be as naturally socially distanced as desired. This rustic luxury retreat is perfect for either a romantic getaway or for bringing the whole family. There are nightly farm-to-table meals, made with ingredients freshly harvested from the garden and orchard. Since the pandemic, meals are brought directly to the casitas. The general manager and oldest daughter, Kari, says they hope to serve meals again in their outdoor ramada as soon as it is safe to do so.
"There is nothing like sitting under the eucalyptus trees just after sunset, with our butterfly garden still lit up as dinner is being served."
Enjoy happy hour with the "locals"
They have gotten creative to enable guest interaction if desired, moving happy hour outdoors to the Asian pear orchard.
"We let the chickens out to forage in the orchard before sunset and we have invited guests to join. It's a happy hour for both the chickens and the people. And it has been a particular hit with kids!" Kari said.
An occasional bobcat or javelina may make an appearance in the distance then too.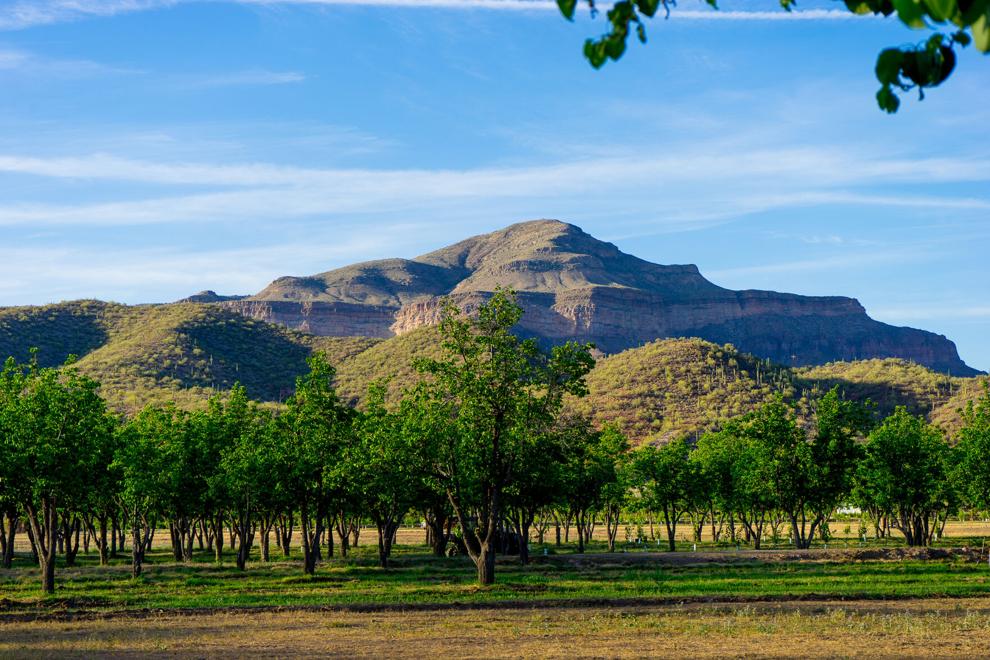 Hiking is enthusiastically encouraged
Those who are among the few people to get a hiking permit for Aravaipa Canyon Wilderness, don't miss the opportunity. But if not, there are other ways to reconnect with nature here. A couple other hikes in the area are just as beautiful yet hardly frequented by other hikers, a kid-friendly creek walk leaves right from the inn, and a well-maintained path loops around the orchard. Visit during a harvest season and guests may be lucky enough to pick fruit for themselves — apricots and peaches are ripe in June-July, Asian pears are in August-September, and citrus is in December-February.
But stargazing is always an option
If hiking isn't your thing, then go for the stargazing. The dark skies around the canyon are perfect during the new moon each month, with the milky way taking over the show. Two meteor showers made grand appearances throughout 2020, amazing guests right from their private porches. Each casita has its own fireplace too, perfect for cozy winter nights.
Whatever the motivation is, this unspoiled rustic getaway is sure to leave guests feeling regenerated and relaxed.