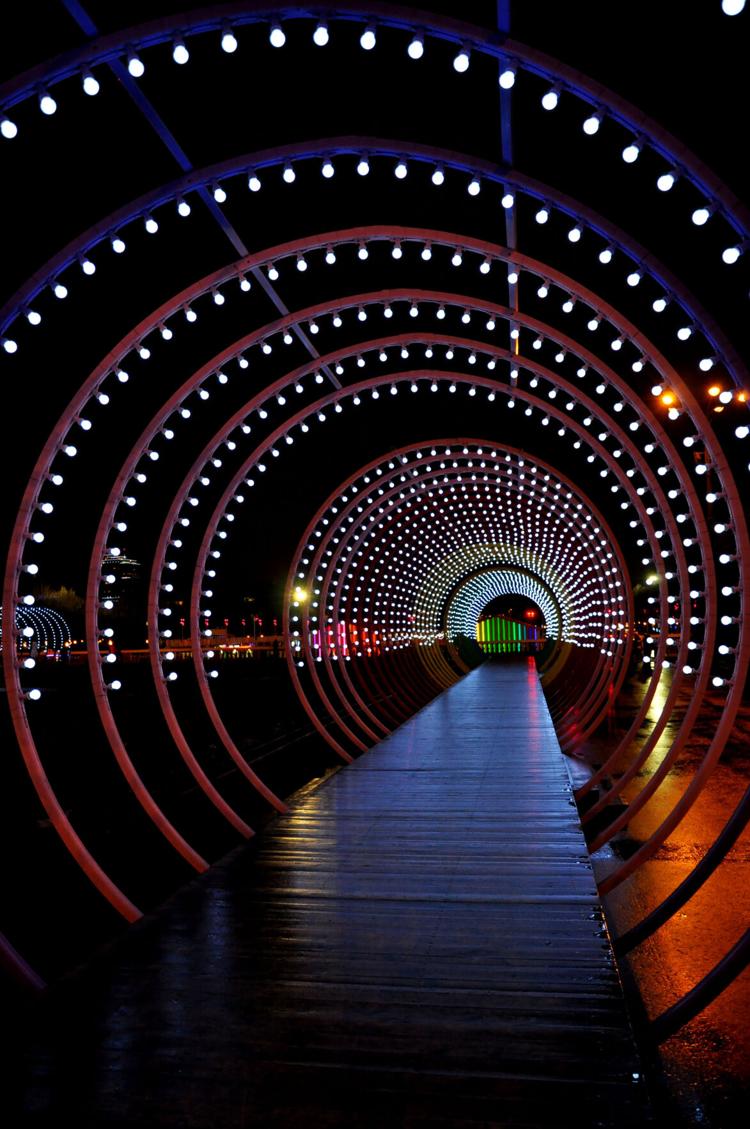 Holiday Lights at Salt River Fields will make its debut in 2020 and celebrate the season with an unprecedented spectacle of nearly five million lights. The dazzling display will greet Yuletide revelers along the 1.2 miles that encircles the spring training home of the Arizona Diamondbacks and Colorado Rockies.
The event is specially designed as a safe, drive-through experience to be enjoyed from the comfort of one's own vehicle. Guests will wind through a sparkling pathway of more than a mile long that surrounds the baseball facility. At every turn, the magical route is anticipated to overflow with spectacular light displays, synchronized to Christmas melodies that bring popular holiday themes and characters to life. Favorite holiday songs will be simulcast directly into vehicles on a designated FM radio signal.
The event is produced by R Entertainment in conjunction with Salt River Fields at Talking Stick and designed by Steve Driscoll.
Driscoll, who has been working on layout and production for two years said, "Most drive-through holiday light experiences around the country have one million lights. We're creating something very special with five million lights and will be the most socially distanced, safe holiday party you will attend during this most unusual season."
Driscoll explains that a series of six tunnels of holiday lights approximately 16 feet by 200 feet will have themes such as stars, ornaments, snowflakes, Christmas presents and candy canes, icicles and 'endless' neon squares or optical illusions. Intermingled with the holiday light tunnels will be individual vignettes such as Christmas trees, a butterfly land, lollipops, snowmen, star towers and, of course, Santa Claus.
In addition, during the 7pm hour, Thursday, Dec. 10, the first day of Hanukkah, Holiday Lights will greet visitors in a blue and white motif to honor the Jewish holiday.
Holiday Lights opens Nov. 23 and ends on New Year's Eve, running 5:45–10pm daily with tickets ranging from a general admission of $35 on weekdays to a $355 weekend carriage ride for 12 For tickets and the latest event details, visit holidaylightssrf.com.