Looking for a fun and worthwhile way to get involved within your local community? Volunteering is the perfect solution to help you stay active, meet new people and make a real difference for those in need.
April is National Volunteer Month, so now is the perfect time to spring into action. There are countless local nonprofit organizations and churches who are doing incredible work across the Valley, but they can't do it alone. While each one varies with their purpose and what they are working to accomplish, they all recognize the impact volunteers can have in serving their greater mission of helping others.
The best part about volunteering is that it is never meant to feel like work. Many nonprofits create a fun and engaging volunteer program that makes even tedious tasks feel entertaining. When attending a session with a big group a lot of organizations like to incorporate a competitive aspect that will be sure to keep you on your toes.
Volunteering is truly a rewarding experience that allows you to help serve others in a big and impactful manner. While you may only spend two hours donating your time and labor on the weekend, that short amount of time can have a positive impact on so many lives.
In addition to performing acts of service for others, volunteering helps individuals develop essential life skills, improve their mental and physical health and form meaningful connections. The philanthropic work you are asked to complete as a volunteer can help you enhance your communication, time-management and problem-solving skills.
Knowing that you are making a difference and serving a larger purpose can have a positive impact on one's mental health. Many have noticed an increase within their self-confidence and self-esteem. They also found some volunteer tasks to be relaxing and can be viewed as a de-stressor. Some volunteers may be asked to provide physical labor, such as moving a heavy box, but that does depend on the organization and your mobility level.
For those looking to meet new people, volunteering provides the perfect environment to meet like-minded individuals who also have a passion for serving others. Volunteering with your friends or your colleagues can also be a great way to strengthen your relationships. Companies across the Valley have come into United Food Bank during the day to volunteer, as it has been proven to boost productivity in the workplace.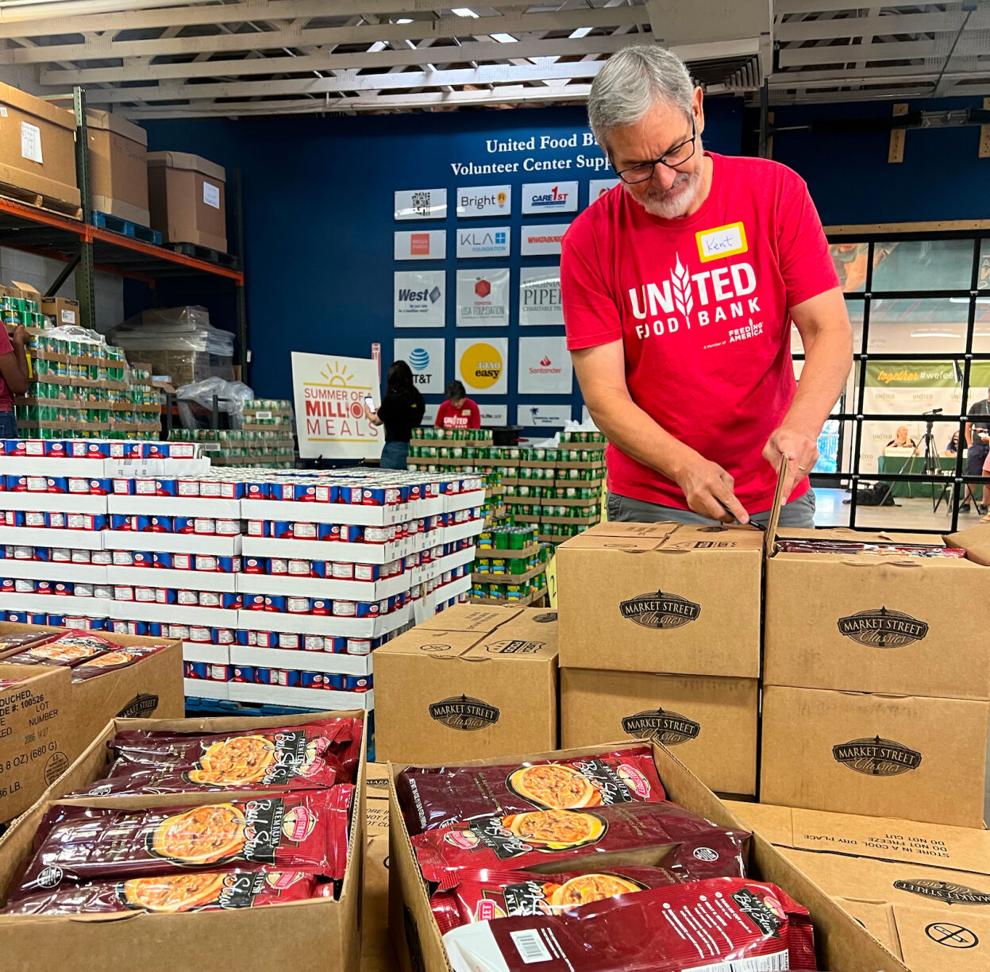 United Food Bank located in Mesa is always looking for volunteers who can assist with sorting and box food donations, building emergency food bags and serving families at its food distributions. Thanks to the contributions of over 13,000 volunteers at United Food Bank in 2022, the organization was able to provide over 21.6 million pounds of food to over 2 million Arizonans suffering from food insecurity.
To learn more about United Food Bank or how to volunteer, visit unitedfoodbank.org.
Maggie Balek is the volunteer engagement manager at United Food Bank.