As a member of the Desert Awareness Committee in Cave Creek, I wanted to do a little research about Earth Day, and wow! Having participated in many rotations around the earth, I was astonished how little I knew about it.
Assuming that you might be as under-informed as I was, I thought I would share a few things that I found interesting.
The first Earth Day was held on April 22, 1970, and has been held every April 22 since then. This year marks 53 years of Earth Day celebrations.
It was the brainchild of a passionate Wisconsin advocate of the environment by the name of Gaylord Nelson. He was determined to do something to protect the waterways, forests, meadows and land he loved so much so he ran for State Senate. Many laws were passed under his leadership to protect the land and water of Wisconsin. Wanting to continue his work, he became governor of Wisconsin and again was successful in passing more legislation. Wanting to share his knowledge and success with the whole country, he ran for and became a United States senator.
However, Washington DC was a very different story. He found very little interest – even apathy – from the other senators, including President Kennedy. Frustrated and discouraged, he stumbled upon an article on protests and teach-ins currently being held on campuses throughout the country. Could this be an effective grassroots way to reach people and garner support? As in all things, once you get the ear and heart of the youth, ideas spread quickly.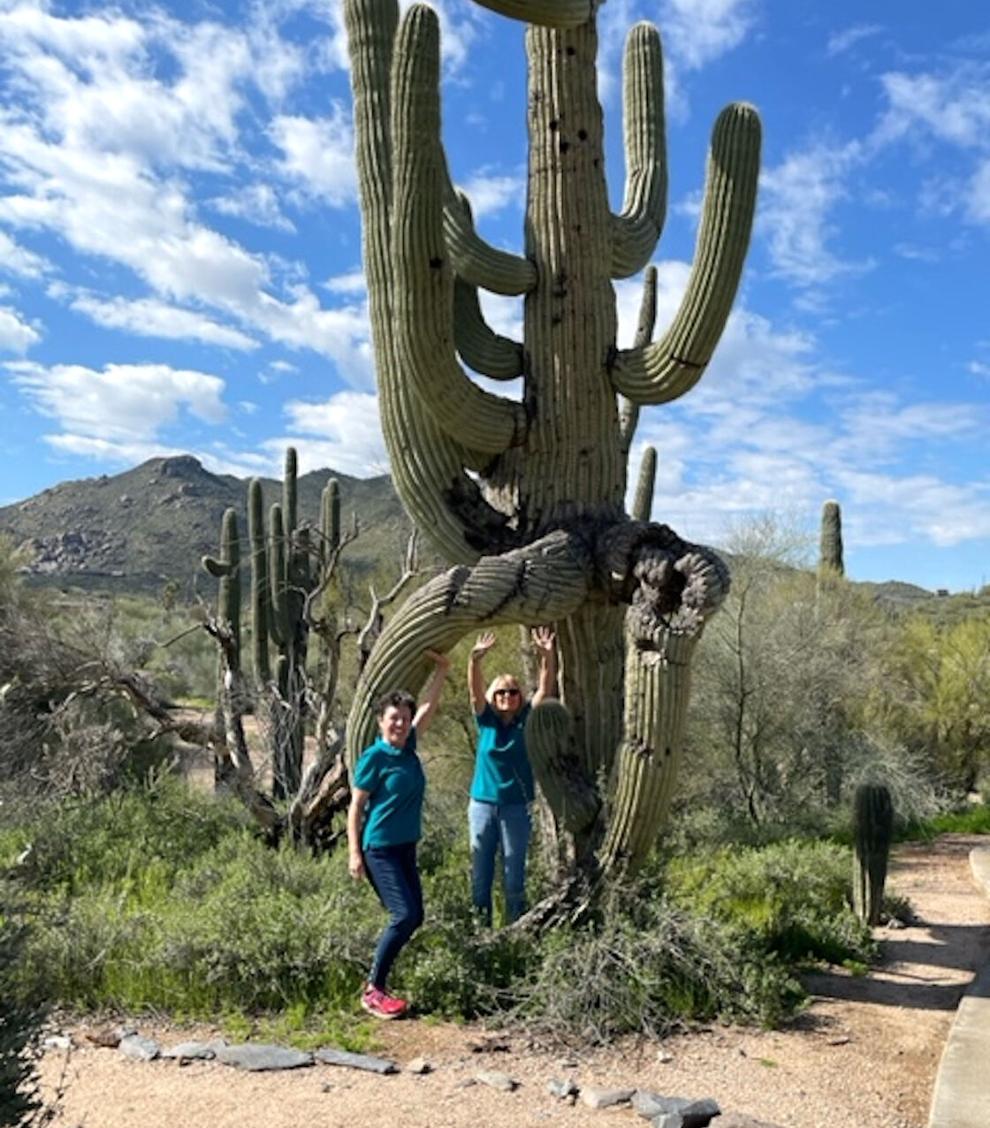 What started out as an idea for "teach-ins" on the environment on college campuses became a national passion and by 1990 that passion was worldwide. Today, over 190 different countries and 1 billion individuals are involved.
Senator Nelson served for three terms totaling 18 years and continued his work until he died. I guess you would say he was successful in sharing his dream.
This month, the Desert Awareness Committee reflects on the many hikes we have led throughout our valley. We know that many desert dwellers enjoy hiking in our beautiful Sonoran Desert. Unfortunately, it is not uncommon to come across plastic bags that stick to a cactus branch covering up a colorful new blossom or broken glass that catches the sun nestled in the dry weeds, which might ignite.
These scenes can appear overwhelming with dangerous consequences. But what if each one of us believed that we could make a difference to the desert trail and the ecosystem?
Many of us like carrying plastic bags and gloves along with our hiking pole when hiking. We take pride in keeping our desert healthy and sustainable, preventing plastic bags from blowing around in the wind, getting stuck in a Saguaro and preventing a Woodpecker from accessing its family residence. We pick up the chards of glass to prevent igniting a devastating wildfire, which alters our landscape for many, many years. Our various cacti take years to germinate and are slow growers, especially the Saguaro.
It is a pleasure to see parents teaching their children that littering in the desert is unacceptable, and that they can do something about it rather than just complain. They are showing self-respect and performing a service to their neighbors when they pick up the litter. Isn't it possible that others might appreciate their efforts and also want to keep the area looking natural – whether it is Earth Day or not?
Over the years, people have a tradition of planting native trees. Some people have traditions to "clean up" desert areas, picking up trash that doesn't belong in the desert, but we hope that "cleaning up" does not mean to clear existing desert plants from under our native trees.
Our native Palo Verde, Mesquite and Ironwood are known as nitrogen-fixing trees. Being in the legume family, they harbor colonies of nitrogen-fixing bacteria in their deep roots, gaining access to subsoils. This stabilizes soil and creates channels for aeration and growing. Their leaves drop and decompose, releasing nitrogen and nourishing soils supporting plant life.
This is why you see bushes and plants living underneath these trees, taking advantage of the rich soil and shade to keep cool, which ultimately keeps the tree cool during the hot summer months. Our trees deserve our respect, because they also release oxygen into the air for us to breathe. So, this Earth Day, vow to keep your tree canopies lush and full to provide for us, as well as the plants and animals.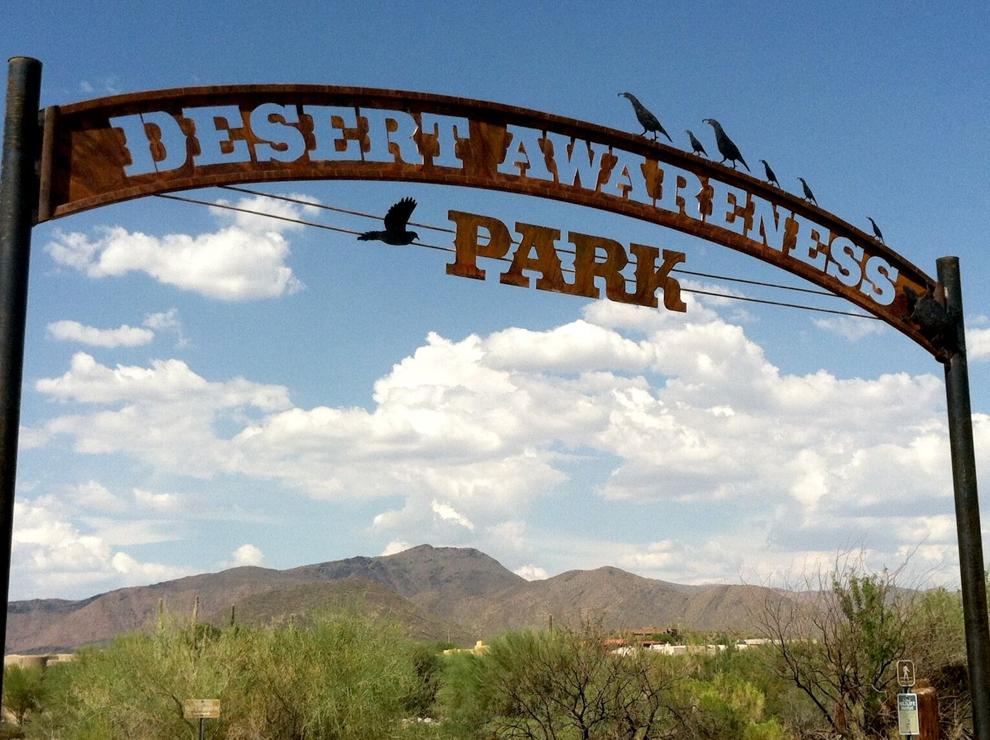 The Desert Awareness Committee – like so many other organizations around the nation and the world – is our answer to protecting the environment of the Sonoran Desert. This month we reflect on the fact that we all live in very different environments ranging from city to rural farms and ranches, from lush forests and mountains to raw deserts. Each calls out to us to be treasured and protected. Hopefully, you agree.
We urge you to take a look at the Earth Day website, earthday.org/earth-day-2023. It is fascinating and filled with information that you would have never thought of as a way to participate in protecting our earth home. Additionally, there is information on celebrations in every town and city in the country and beyond.
You can also watch a short video created by the Desert Awareness Committee and Wickenburg Conservation Foundation to learn more about simple steps you can take to help preserve the Sonoran Desert.
Brenda Olive and Pam Parsons are members of the Desert Awareness Committee, a branch of the Holland Center that has served as a community resource advocate for the Sonoran Desert since 1974. The committee's mission is to educate residents and visitors so that they may join in understanding, conserving and preserving the Sonoran Desert's diverse and fragile desert; its plants, animals, water and wildlife.
For more information about the Desert Awareness Committee, visit hollandcenter.org/programs/desert-awareness-committee.