Can't decide between going out for a drink or getting nails done with the girls? Now, there's no need to choose one or the other. With a full menu of American-Italian cuisine; craft, signature and smoked cocktails; and bar-themed medspa procedures all under one roof, Tox Bar Lounge is creating a stir.
The Scottsdale business recently expanded their bar-themed medspa to include an actual bar and restaurant called Tox Bar Lounge located at 100 Easy Street in Carefree.
"It's a reverse speakeasy," said Christina Sumpter, co-owner. "A restaurant hidden behind a bar — and not the other way around."
It's a concept that's been developing across the country with bars inside barbershops and salons.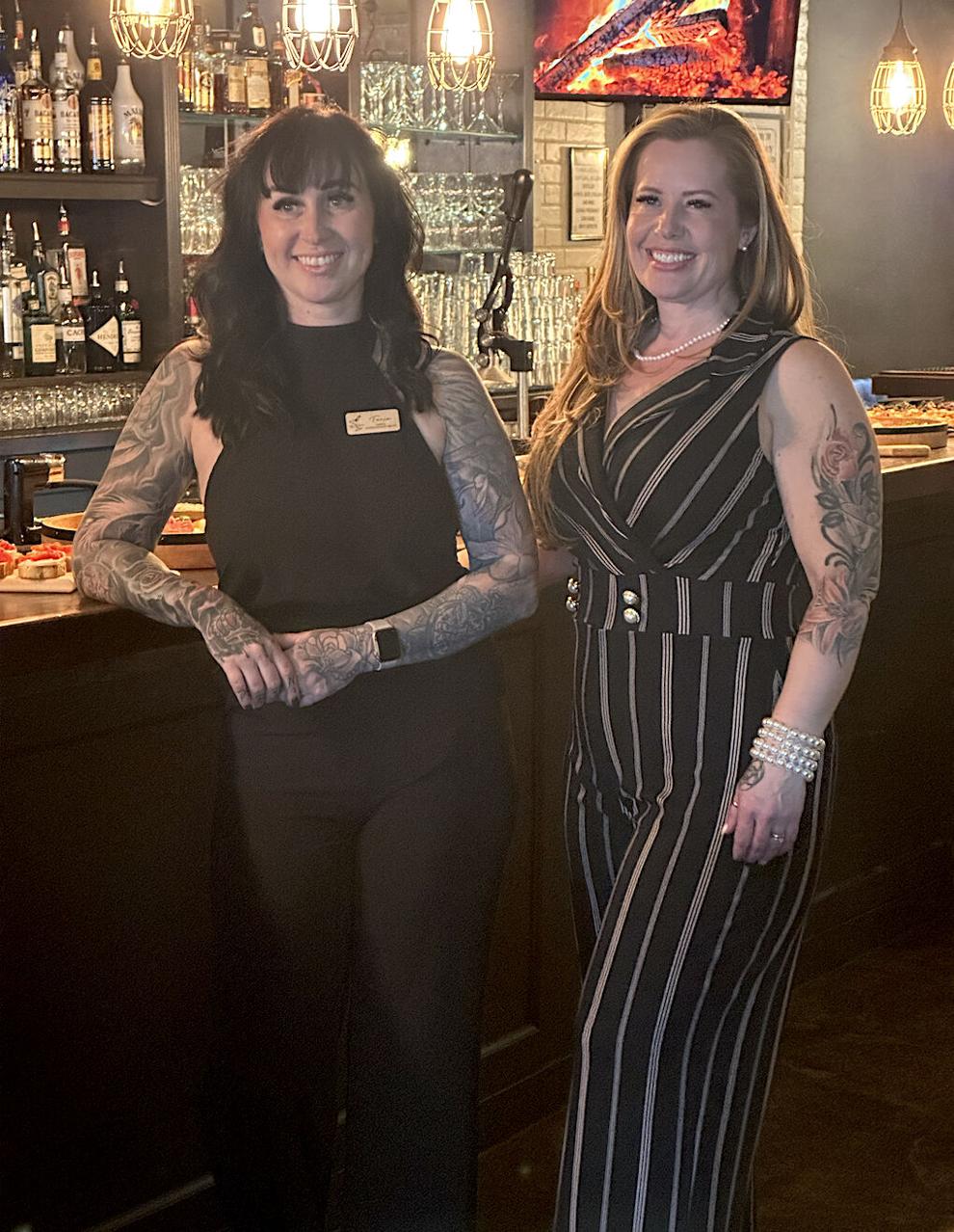 Now, best friends and co-owners Sumpter and Tania Hendricks, are offering this one-of-a-kind experience as a way to merge all their talents. They are both licensed registered nurses and have a mutual love for aesthetic procedures. Sumpter loves to cook and Hendricks has a flare for cocktail craft — and both are energized by creative entrepreneurship.
"We wanted to combine everything we love and are good at, and share it with everyone," Sumpter said.
The restaurant features American Regional cuisine with an Italian twist that Sumpter describes as hearty next-level comfort food, such as the Tuscan-style tortellini with Italian sausage, spinach and parmesan and asiago sauce.
For libations, the full bar features wine and whiskey flights alongside signature and craft cocktails with medical/nursing-themed names like Night Shift, a raspberry espresso martini.
The medspa side of the building offers a wide range of injectables like a classic Straight Up (Botox), On the Rocks (Juvederm), Sangria (microneedling) and Morning After (IV infusions). In addition to injectables, the med spa also features cosmetic tattooing and brow and lash services by experienced permanent makeup artist KatEye, as well as medical guided weight loss, hormone therapy and tele-health services performed by a nurse practitioner on staff.
"We wanted to be in the business of happy medicine. Aesthetic procedures help improve quality of life and build confidence," Sumpter said. "And good food and good company is medicine for the soul."
The bar, restaurant and lounge area were designed for clients to more fully enjoy the social aspects of medspa treatments which often involve a girls day out. Now, clients can receive their medspa treatment in one part of the building, and then stay and enjoy a meal, wine, craft cocktails and the company of friends in another part of the building.
Food and drink, as well as medspa services, are also offered as singular options, too. 
"With our bar-themed medspa services, we provide a more fun, relaxed and less-clinical environment," Hendricks said. "The restaurant and bar is no different." 
Tox Bar Lounge is open for dinner from 4 to 9 p.m. Thursday through Monday. Dinner pricing ranges from $12-$40. The patio is dog-friendly and online ordering is available for pickup at the restaurant.
For both the restaurant and medspa, appointments or reservations are requested and can be made online at toxbarmedspa.com, but walk-ins are welcomed at both.