Throughout decades of success in the art industry, some of Miguel Camarena's proudest moments weren't seeing his movie poster illustrations plastered around Hollywood, but have been from creating something that truly resonates with people and can make a difference.
"When I was 10 or 11, I sold my first painting. I remember it was an amazing feeling and I felt so good and so proud of myself. I just couldn't get over the feeling that I had someone accepting my work," Camarena said. "What's amazing is that feeling never goes away. Every time someone buys a painting, I get the same feeling."
"It's not because of the money," he clarified, "but that someone liked it so much that they're willing to pay for it is the most genuine compliment, because you can't get more sincere. Anyone can say, 'I like your work' or, 'You're talented' just to be nice. But when someone takes it home and they want to live with it, that's when you know they meant it."
For those who may not recognize his name, Camarena is the artist behind the massive, colorful donkey paintings displayed on the side of Cave Creek Road. Behind those paintings is Camarena's studio, where he can usually be found working on another project.
In addition to his famous donkeys, Camarena has an expansive collection of paintings featuring Arizona landscapes and farm animals.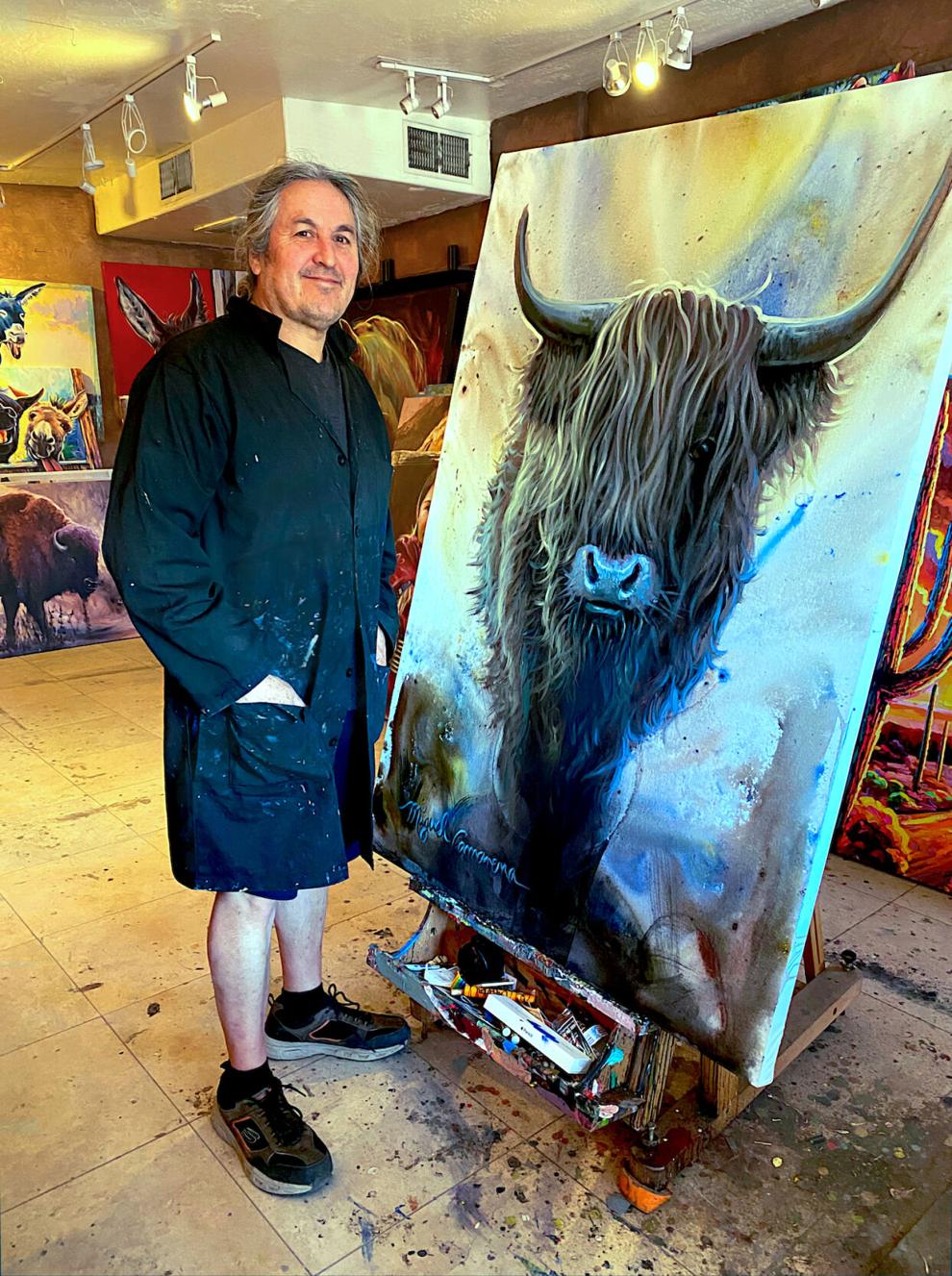 "At this point in my life, I just paint what I enjoy painting," he said. "I don't paint because it's going to sell."
This wasn't always the case for him, though.
Camarena started his art career doing movie poster illustrations. He went on to illustrate for NBC, Warner Bros and the TV Guide, with notable projects including the new edition book cover for "BenHur" and initial sketches for "Back to the Future" as well as "The NeverEnding Story." His work was seen on billboards, buses and in dozens of shopping centers.
While all of this was exciting, Camarena said there were limitations to what he could do creatively.
"I had to cater to the directors, all kinds of different people, trying to create an effective illustration to sell their product," he explained. "Eventually, I got tired of doing that. … I wanted to do painting that people could buy as a painting, not to be used to sell a service or product."
So, Camarena left Hollywood to go to art school in Colorado, where he started doing art shows. It wasn't too long before he got tired of the Colorado winters, though, and he moved to Arizona in the late '90s. It wasn't until about 10 years later, when his kids were born, that Camarena decided to open his own gallery.
He said his Cave Creek studio has been a success, and it's rewarding to be in a business where pretty much everyone is happy.
"Everyone comes in here with a big smile and they come in happy," Camarena said. "They see my paintings outside and come in saying all kinds of positive comments. I would say almost 100% of people that walk in here are in a good mood, otherwise they won't come in. In the past, I didn't think about that, but as you get older, you appreciate stuff like that."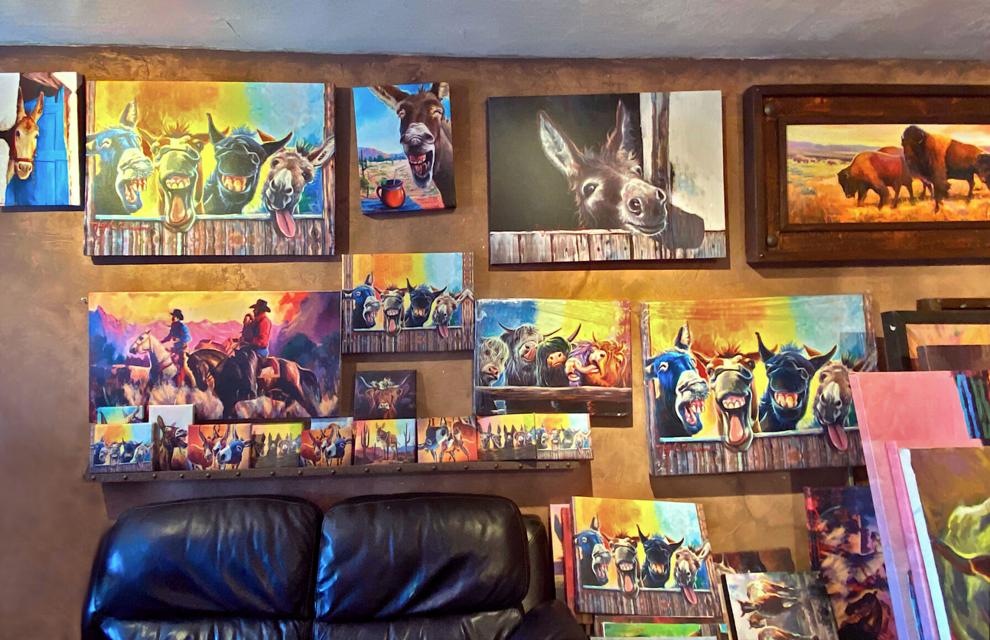 There are other things he said he's learned with age, too.
"I used to think that people would buy art if they had extra money, but that's not necessarily the case," Camarena said. "There are a lot of people that actually need art — it's like food for their soul. I didn't understand that before."
This understanding has actually reshaped how he does business. Camarena invested in a printer, which uses acrylic paint (not ink) on a thick canvas, to create pieces that cater to every price point.
Since he's able to make several prints, he's also been able to donate some to nonprofits, which is something he has always wanted to do. Camarena said he has donated about 200 prints every year since getting the printer and is on track to donate about 500 this year. He has worked with several animal rescues, religious organizations and private schools, who use his prints for fundraising.
Being able to help people is a huge point of pride for Camarena.
"When you're young, you want to make money and be a good artist — that's all you think about. But eventually, you want to do more than that," he said.
"You want to affect people, you want to contribute. It feels more rewarding. … It's fun to do a painting, and, sure, it's fun to sell it, but that's usually the end. Now, I can see more benefits coming out of this."
Stop into Camarena's gallery, located at 6220 E. Cave Creek Road, to see his work or even sit and talk with him while he paints. For more information, visit miguelcamarena.com.