Stop by Kiwanis Marketplace's "Lots in Our Lot" sale Sunday, March 26, where the storefront and part of the parking lot will be filled with items ranging from clothing to house decor — all for $2.
"You're going to see a lot of brand name clothing, purses and shoes," said Alex Perez, general manager at Kiwanis Marketplace. "You wouldn't find name brands that go for $2 anywhere else but you can find that here. We also put out lamps, furniture, a lot of nice household decor, China – it's not just going to be the cheap stuff."
The sale takes place from 9 a.m. to 1 p.m. and is a great way to get something nice for yourself while contributing to supporting community organizations.
The Kiwanis Marketplace is a foundation of the Kiwanis Club of Carefree, a nonprofit dedicated to promoting the well-being of the community, primarily through helping children. Perez said the store made $2.35 million in 2022, and 70% of that went directly back to the community through the organization's various programs. The remaining funds were used to pay bills and keep the lights on.
"We try to budget and save everything that we can so after the bills are paid, all the rest goes back into these programs that the club gives to, and it goes anywhere from schools to private organizations like Foothills Caring Corps," Perez said. "We've helped build parks with the money. The biggest thing is last year we gave about $350,000 in scholarships to students in the area."
This is the third time the marketplace has done the Lots in Our Lot sale, and Perez said it's been a success.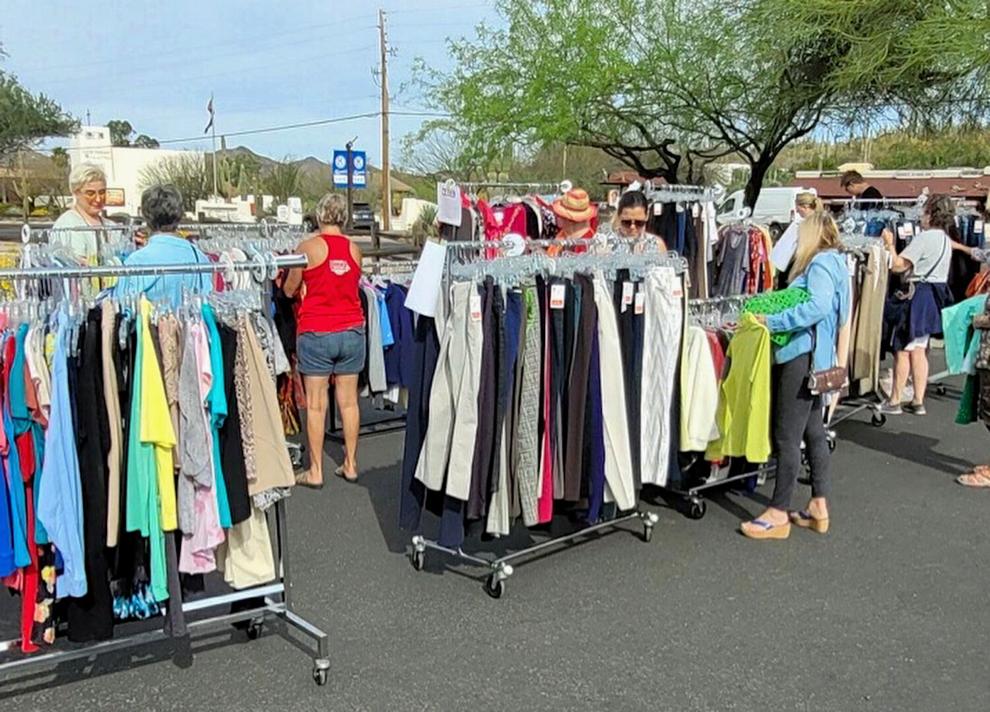 According to Perez, the last Lots in Our Lot sale took place on a rainy day, and the Marketplace still sold 1,800 items and made $8,000 in four hours – so it's definitely a popular event and an effective way to raise funds to help those in need.
The Kiwanis Marketplace will also be open for shoppers, but items inside the store are not part of the $2 sale.
Kiwanis Marketplace is located at 6535 E. Cave Creek Road and is open from 9 a.m. to 5 p.m. Tuesday through Saturday. For more information, visit kiwanismarketplace.org or call 480-488-8400.