With old favorites like Necco Wafers and candy cigarettes as well as classics like taffy and chocolate bars, the nostalgia and memories are just as sweet as the treats at Earl's Old Time Candy Shop in Cave Creek.
"We have retro candy, stuff from 1847, all the way up to the new coolest TikTok candies," said Brooke Butler, owner of the candy store and Big Earl's Greasy Eats. "We have freeze dried candies, fudge and our own line of lemonade. It's just magical, it's like Candyland."
Earl's Old Time Candy Shop carries over 250 different items, with the stock rotating regularly. Butler said some of the most popular treats are any of the freeze dried candy – from freeze dried Skittles to freeze dried ring rings – and the Arizona-made candy from Cerreta Candy Company.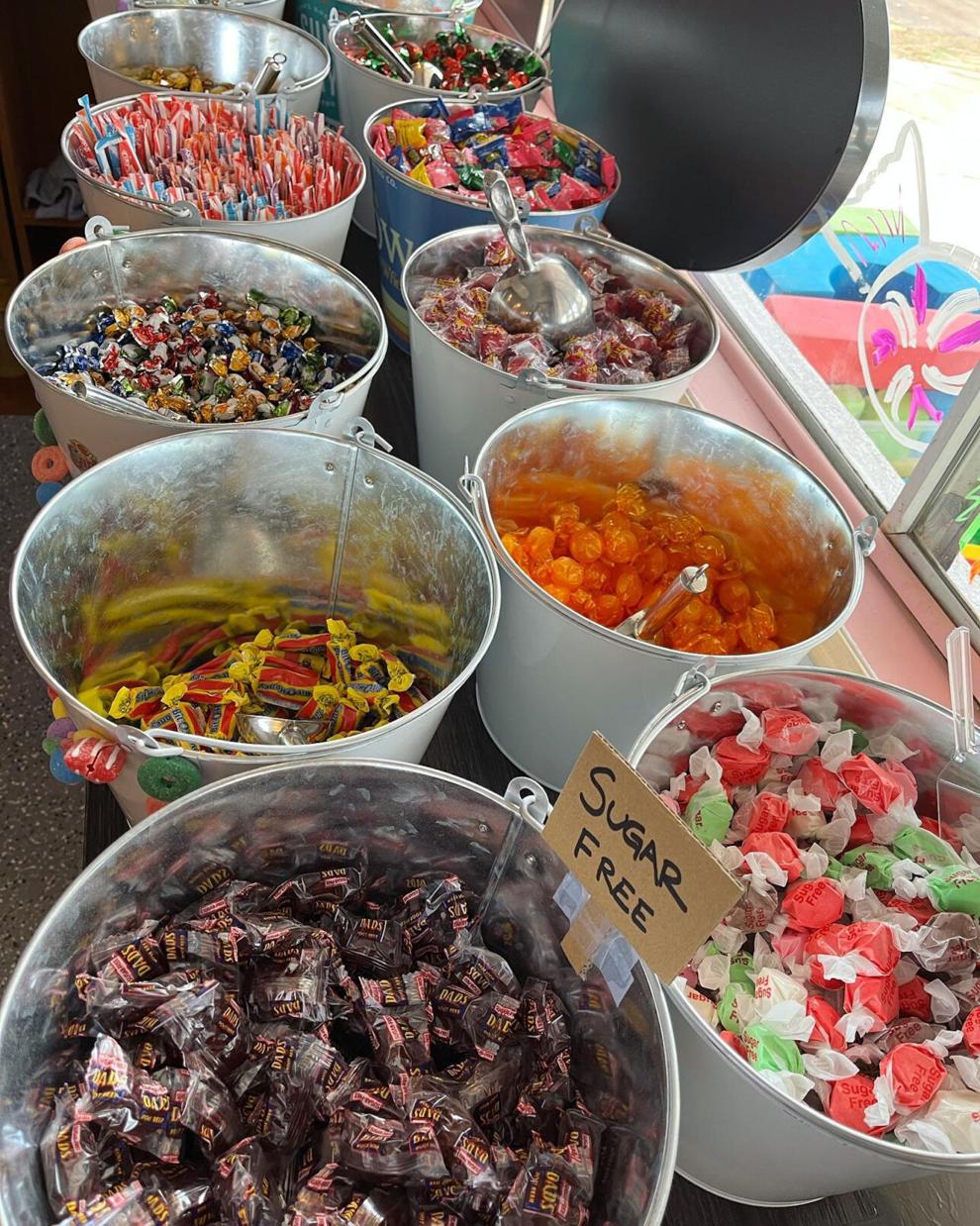 Then, some of the more bizarre items in the store include Takis lollipops and lollipops with a real scorpion or worm inside.
"It's so gross, but people love it," Butler said, adding that people do buy them.
While of course sweet-tooth shoppers can find staples Dum-Dum lollipops, Fun Dip and chocolate bars, many of the treats at Earl's Old Time Candy Shop are blasts from the pasts that are hard to find anywhere else.
"We really tried to focus on older candy that's really hard to find, because we just love taking people down that memory lane — it's so fun," Butler said.
"Candy that's old for me is different from candy that's old for a six year old. When I was little, we had Big League Chew and candy cigarettes and people a little older than me had Razzles. So, we tried to hit all the generations and all of the nostalgic candy for all the ages, which was a challenge, but I think we succeeded."
Earl's Old Time Candy Shop opened in December 2022, and, according to Butler, business has been "incredible."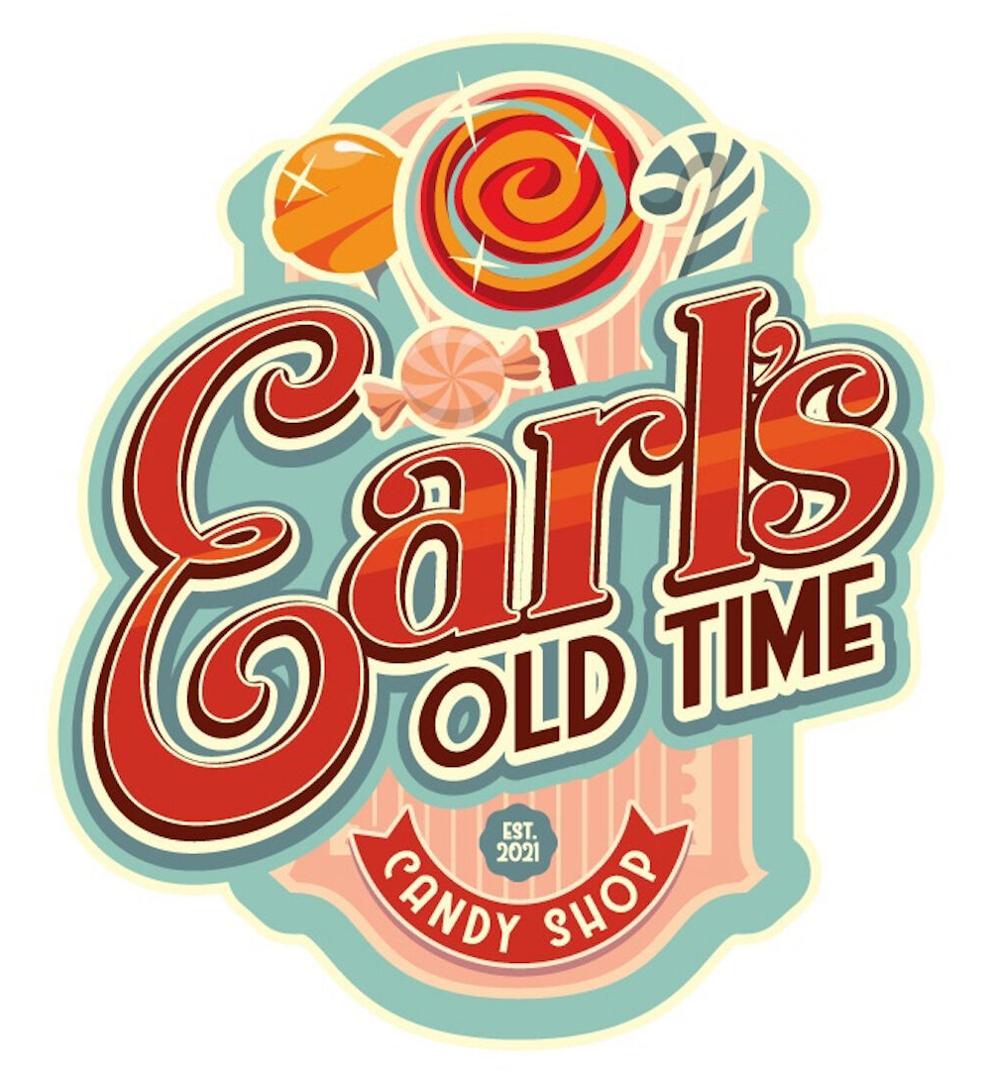 The candy shop actually started as a side project for Big Earl's Greasy Eats, the popular gas station burger joint directly next door that Butler also owns. Butler said she first started selling candy at Big Earl's around three years ago, when the restaurant started hosting free drive-in movies every Saturday during the pandemic.
She already owned the building for the candy store, but was just using it as extra storage space for Big Earl's. Butler credited her husband, who she said is "obsessed with candy," with the idea to turn the empty storefront into Earl's Old Time Candy Shop. So, she said they hit the ground running, working from dusk to dawn (literally) to get the store ready, and officially opened in December 2022.
"We have a three and a four-year-old, so it's been a blast. They think they are living their best life. I mean, they are literally kids in a candy store every time they go," Butler said. "They helped us decorate the store, set everything up and pick out some of the candy. So, it's been a fun family adventure."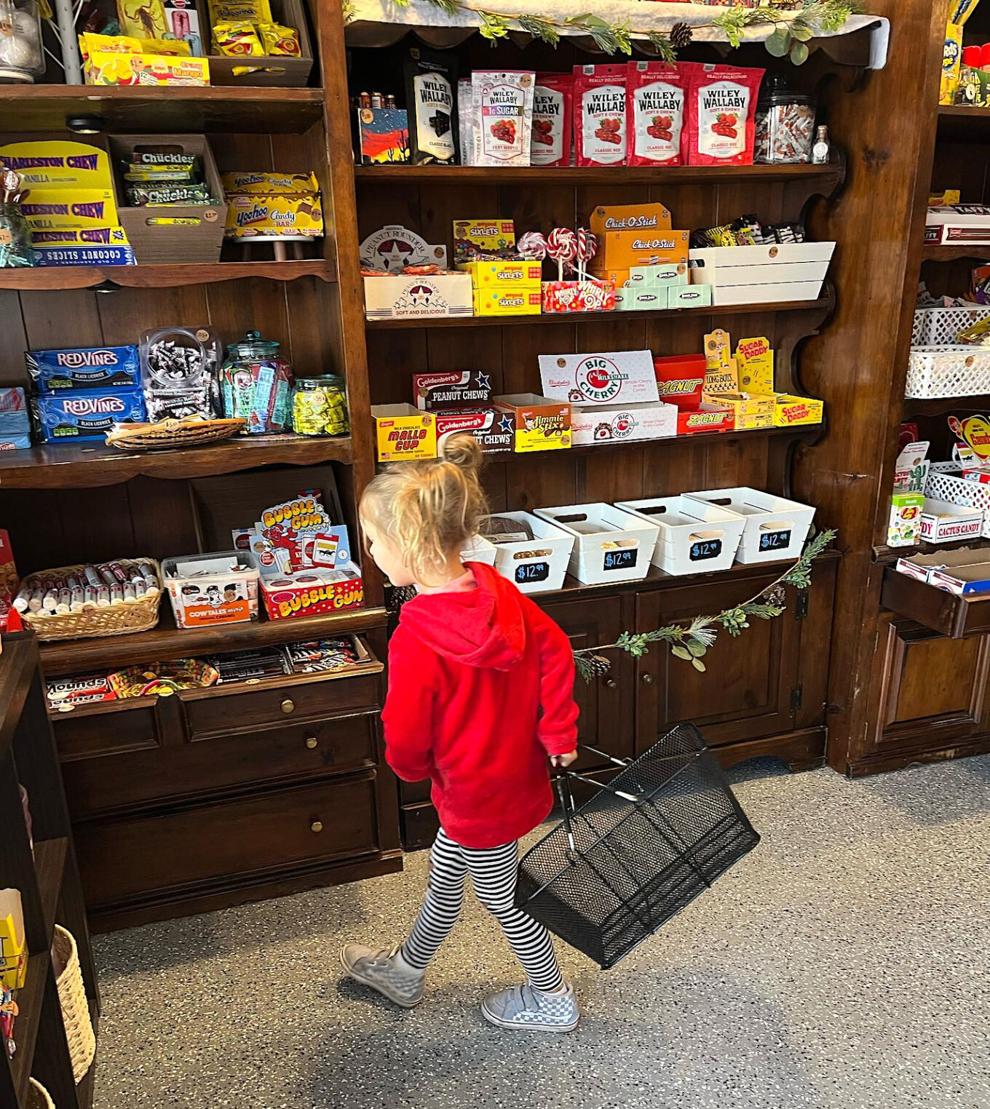 The store continues to be a fun adventure for other families, too. Butler said kids are the store's biggest promoters, with many rushing to get there after school, but it's often the parents or grandparents that keep coming back.
"It's fun because the grandkids are having such a great experience and then the grandparents see all this old, nostalgic candy and then they're having a great time looking at candy they haven't been able to find or haven't thought of in years," she explained.
The shop will also take suggestions from customers and try to track down the particular sweet treat they grew up with.
"We're always looking for something new for people, we're always bringing in new candy, so the demographic is literally all ages, from the tiniest kids to the oldest customer you can imagine and everybody in between — people just love candy," Butler said.
Earl's Old Time Candy Shop is located at 6141 E. Cave Creek Road, directly next to Big Earl's Greasy Eats. For more information about the shop, find Earl's Old Time Candy on Facebook or visit bigearlsgreasyeats.com.