With only one day of the year specifically dedicated to weed, Mint Cannabis is making its 420 celebration count and offering the opportunity to win $10,000 in cash, free cannabis products and other prizes leading up to National Cannabis Day on April 20.
To celebrate National Cannabis Day, the Mint is giving away $10,000 in cash to one lucky winner and $100,000 in giveaways including cannabis products and other prizes. Customers and patients 21 years of age and older who visit any of Mint's five retail locations from now through Thursday, April 20, will have a chance to win.
Besides the giveaways, there is a live DJ, games and free uninfused food offered daily.
"With nine retail locations in two states, and additional retail locations planned for additional states across the country, the Mint is rapidly expanding to meet the growing demand for medicinal and recreational cannabis in Arizona," said Eivan Shahara, CEO of Mint Cannabis. "Our 420 celebration allows us to thank our loyal patients and customers for helping us to grow and expand as one of the largest cannabis retailers."
To win, patients and customers ages 21 and older can stop by and fill out an entry form in store. One entry per person is accepted per week, so repeat customers have multiple chances to enter during the time leading up to National Cannabis Day.
The cash prize winner will be selected during a live drawing at Mint's headquarters in Tempe at 4:20 p.m. Friday, April 21. The drawing will culminate a month-long buzz-fest featuring more than $100,000 in giveaways including cannabis products and other prizes from some of the industry's most in-demand vendors.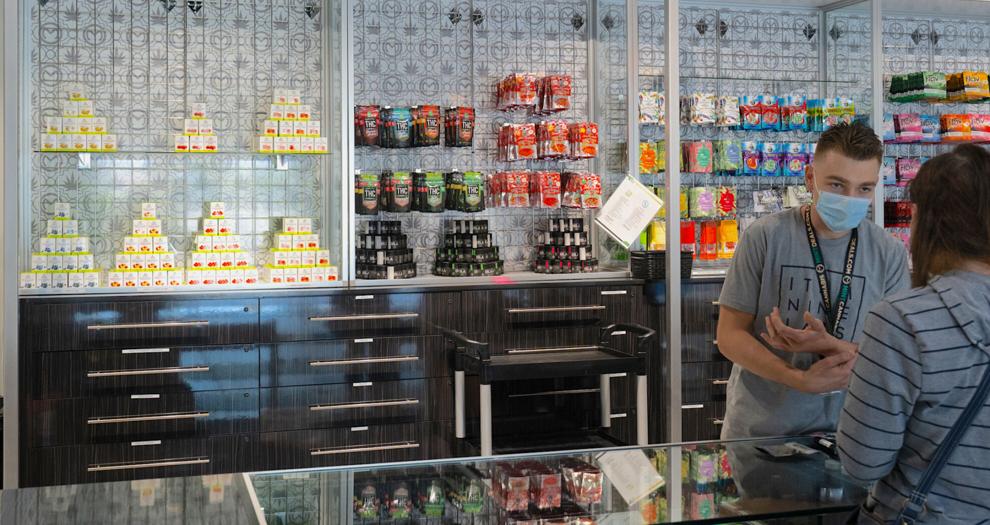 In addition to product giveaways distributed at random to guests 21 years of age and older, each retail location will also hold a raffle every hour, on the 20-minute mark of each hour, during regular retail operating hours. All of the Mint's retail locations will offer free non-medicated munchies, DJ entertainment, buy-one-get-one deals and more during regular business hours.
Additionally, the Mint's flagship location in Tempe will keep the celebration running for 11 days straight — without stopping. To best serve customers and patients, the Tempe dispensary will open at 7 a.m. on Thursday, April 13, and won't close its doors again until 11:59 p.m. on Sunday, April 23.
Mint Cannabis continues to expand its presence across the country with state-of-the-art facilities. With a reputation for providing a wide variety of high-quality products and personalized service, the Mint offers a diverse selection of flower/buds, edibles and concentrates.
The Mint's Tempe flagship location — which introduced the nation's first cannabis kitchen of its kind in 2018; added a large on-site grow in 2019; and implemented an on-site drive-thru in 2020 — was named "Most Innovative" by the international Commercial Cannabis Awards. The Mint continues to grow, with nine retail locations in Arizona and Michigan, in addition to new cultivation and dispensary locations coming soon to Arizona, Illinois, Michigan, Massachusetts, Missouri and Nevada. For more information, visit mintdeals.com. 
Arizona Locations:
Mint Cannabis headquarters and Mint Café: 5210 S. Priest Drive, Tempe
330 E. Southern Ave., Mesa, AZ 85210
17036 N. Cave Creek Road, Phoenix
2444 W Northern Ave., Phoenix
1211 N. 75th Ave., Phoenix