Bell Bank has ended its partnership with Legacy Sports USA as the naming rights partner of the Bell Bank Park sports facility in Mesa.
Owned by Legacy Cares and operated by Legacy Sports USA, the 320-acre multi-purpose family sports and entertainment complex broke ground in October 2020 and opened in January 2022. They hosted a Feb. 4, 2022 grand opening headlined by hometown musician Lindsey Stirling.
Legacy Sports USA and Bell Bank agreed to a multi-year naming rights deal in September 2021 for the facility that had been known as Legacy Sports Park. Bell Bank had no control or influence over the operations, budget or management of the complex, nor did it make any debt or equity investment in the facility or any of the affiliated entities. The bank's sponsorship included name and brand use by Legacy Sports USA on the complex and in communications only.
Bell Bank released an April 10 statement saying that "following various defaults under the naming rights agreement, as well as public reports of financial concern at the facility, Bell Bank notified Legacy Sports USA in November 2022 that it was terminating the agreement as the naming rights sponsor. Bell Bank is working with Legacy Sports USA on the removal of Bell Bank's name from the facility and digital channels."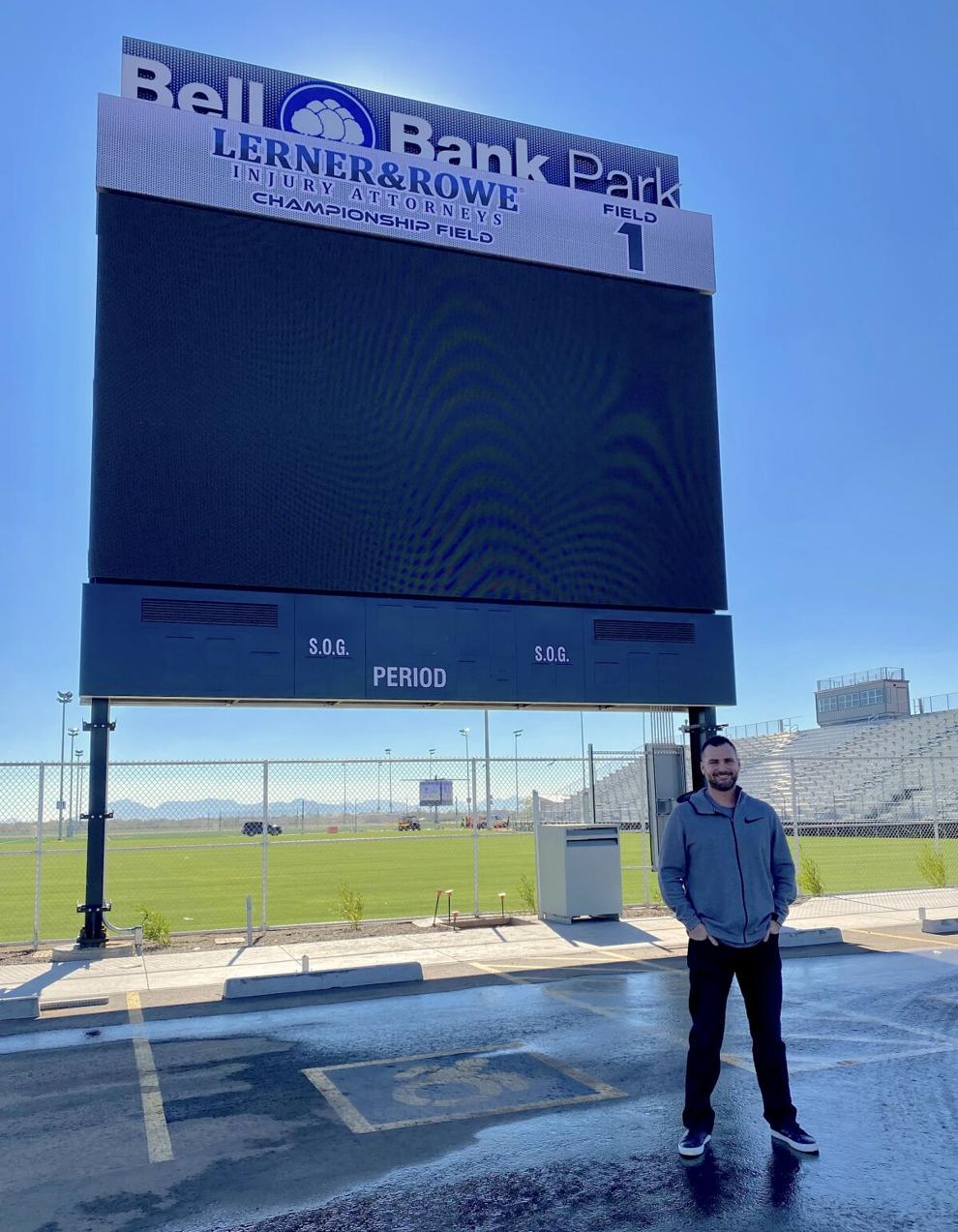 Less than an hour after Bell Bank's announcement, Legacy Cares said it has changed the facility's name to Legacy Park: Arizona's Premiere Sports & Entertainment Complex and that they are "now seeking a new naming sponsor" and "expresses its sincere thanks to Bell Bank for helping launch the multi-faceted project" as the family sports and entertainment complex surpassed more than 4.3 million visitors in 2022.
"Sponsorship and name changes are common and frequent when it comes to arenas, stadiums and sports facilities, including those right here in the Valley. As we conclude our arrangement with Bell Bank, I want to thank them for their support as we opened this facility which is attended by millions every year. The search now begins in earnest for a new naming rights partner," said Legacy Cares President Douglas Moss.
Legacy Park: Arizona's Premiere Sports & Entertainment Complex, located at 6321 S. Ellsworth Road, is home to the Learner and Rowe Championship Stadium, 35 football/soccer fields, 57 indoor volleyball courts, eight baseball and softball fields, 20 basketball courts and several amenities.
"Bell Bank remains steadfast in our commitment to the Phoenix community and we look forward to our continued work with and support of organizations making a positive impact in the communities we serve," said Kyle Kennedy, Phoenix president and Arizona banking director for Bell Bank.