"The reason we play music is to celebrate our sorrows and our joys. To try to help make sense of something that oppresses you or celebrate something that lifts you up." —Linda Ronstadt, Linda and the Mockingbirds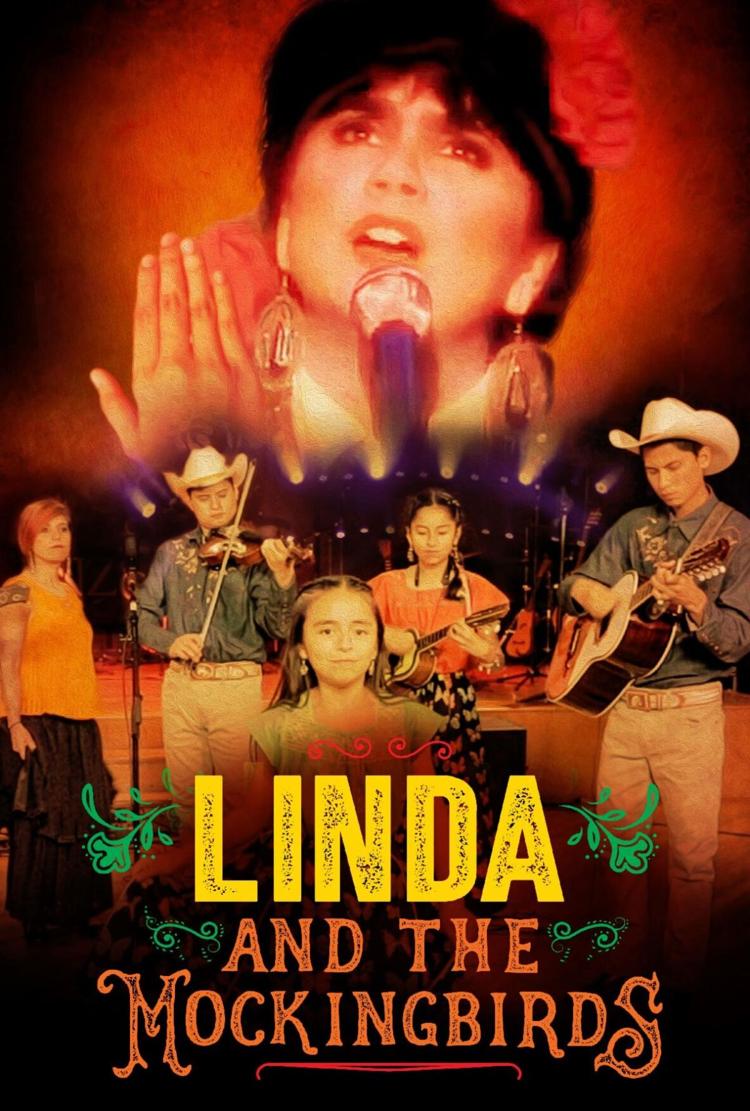 From award-winning director and producer James Keach (Glen Campbell: I'll Be Me), who also produced the 2019 Linda Ronstadt documentary The Sound of My Voice, Linda and the Mockingbirds is the result of Ronstadt's introducing Keach to Los Cenzontles Cultural Arts Academy, for whom she has been a patron for 26 years.
Los Cenzontles (The Mockingbirds) is a grassroots organization in the Bay Area of California committed to amplifying the roots of Mexican culture. Founded by Eugene Rodriguez, Los Cenzontles provides the local community traditional arts education and cultural events.
Linda and the Mockingbirds chronicles a road trip with Ronstadt, musician Jackson Browne, and a tour bus full of young singers, dancers and instrumentalists to the small town of Banámichi in the Mexican state of Sonora, where Ronstadt's grandfather grew up. There they meet up with their Mexican counterparts, the folkloric dance troupe Grupo de Danza Xunutzi, and put on soulful performances showcasing Mexican culture. 
---
Editor's Pick: In this beautiful documentary, Arizona music icon Linda Ronstadt, Los Cenzontles founder Eugene Rodriguez and a handful of performers and supporters share how their lives have been transformed by performing the music and exploring the rich culture of Mexico. Through interviews and performances, they tell their sometimes-painful immigrant stories and celebrate the deep roots of their cultural heritage.
As Ronstadt explains in the film: "Maybe it's genetic memory, but I feel very at home when I go to Mexico. When I'm in Mexico, I have a better understanding of who I am, and who my family is, you know? I feel great pride in it, and I always have. I hope it makes the kids feel like that, that they have more of an understanding of where they came from, the culture they came from, who they are, why they're important, why they should never be rendered invisible or without their dignity."
Linda and the Mockingbirds is available now on multiple streaming platforms. Learn more at lindaandthemockingbirds.com. |Kathryn M. Miller, CST