Arizona Opera will premiere The Copper Queen Film, with both virtual and live, in-theatre screening opportunities, beginning Oct. 29.
The film tells the haunting tale of Julia Lowell, whose ghost famously roams Room 315, the site of her tragic death at The Copper Queen Hotel in the mining town of Bisbee, Arizona.
As part of Arizona Opera's McDougall RED Series, The Copper Queen Film — with music by Clint Borzoni and a libretto by John de los Santos — is a period romance thriller whose story focuses on a search for love through tragedy, a century old spiritual connection, and a journey to return what once was lost. Originally slated to be performed in-theater during Arizona Opera's 2020–21 Season, The Copper Queen was delayed due to the COVID-19 pandemic and then reimagined as a feature film project as a dynamic new way to share this riveting story.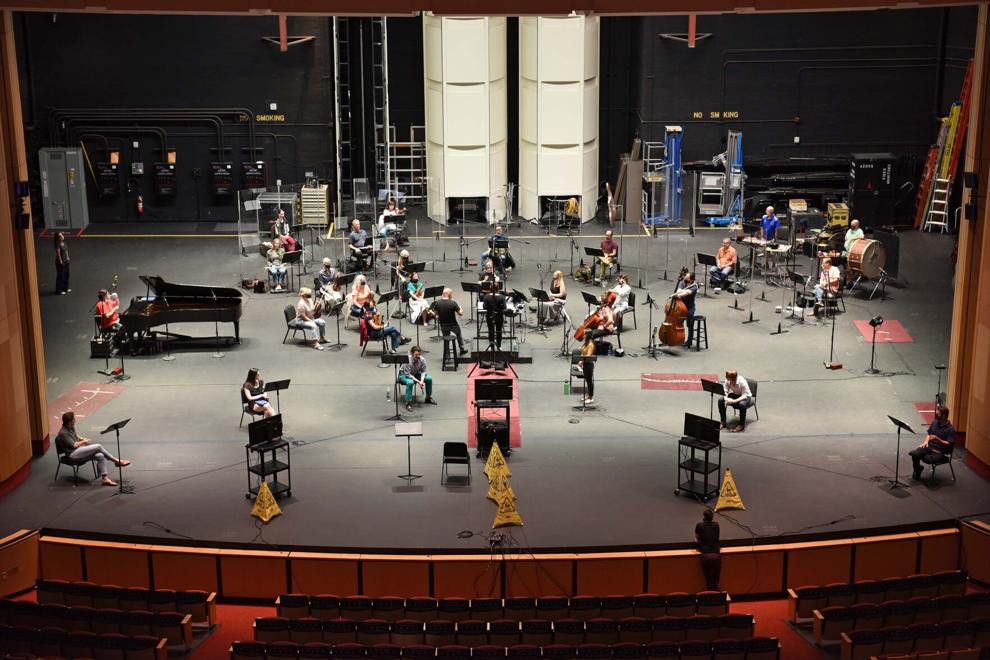 Harkins Theatres will screen the feature length film at one Harkins location in the Phoenix area, Harkins Theatres Scottsdale 101, and two in Tucson, from Oct. 29 through Nov. 4. For audiences that prefer to watch from the comfort of their homes, the film will be available for viewing to Arizona Opera subscribers online starting Oct. 29 via Arizona Opera OnDemand, then will available for streaming to the general public after the Harkins theatrical run.
"From the moment that the concept of The Copper Queen was first born six years ago in 2015 until today, this powerfully captivating work has been a part of our company's artistic growth," said Arizona Opera's president and general director, Joseph Specter. "I am incredibly proud of everyone that worked on this project, for their creativity and resilience in pivoting during the pandemic to bring this work to life, and in a medium that is completely new to Arizona Opera. The Copper Queen Film showcases the power of Southwest storytelling and demonstrates Arizona Opera's commitment to high-quality traditional operas, as well as original new works, which we hope will attract new, diverse audiences to the opera art form," he added.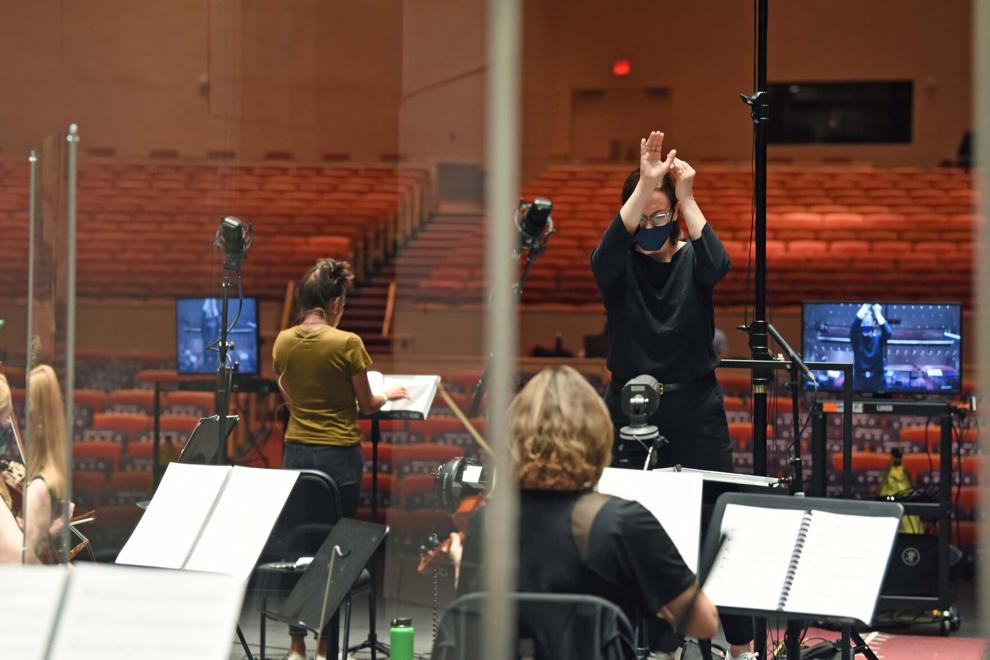 The idea for the film originated as part of Arizona Opera's SPARK initiative, which fosters the creation and support of new works. It also marks Arizona Opera's first ever all-female director/conductor/designer team, led by film director Crystal Manich, who was drawn to the film as an opera because of the journey of two strong female characters, in two distinct time periods in the same hotel room in the American West.
"Pivoting the opera from stage to screen has been a fantastic opportunity to lean into styles of filmmaking that include drama, horror, and old westerns, all of which work to support the lush score and text that will keep audiences wanting to learn more about our heroines as the mystery of how their journeys coincide unfolds," said Manich.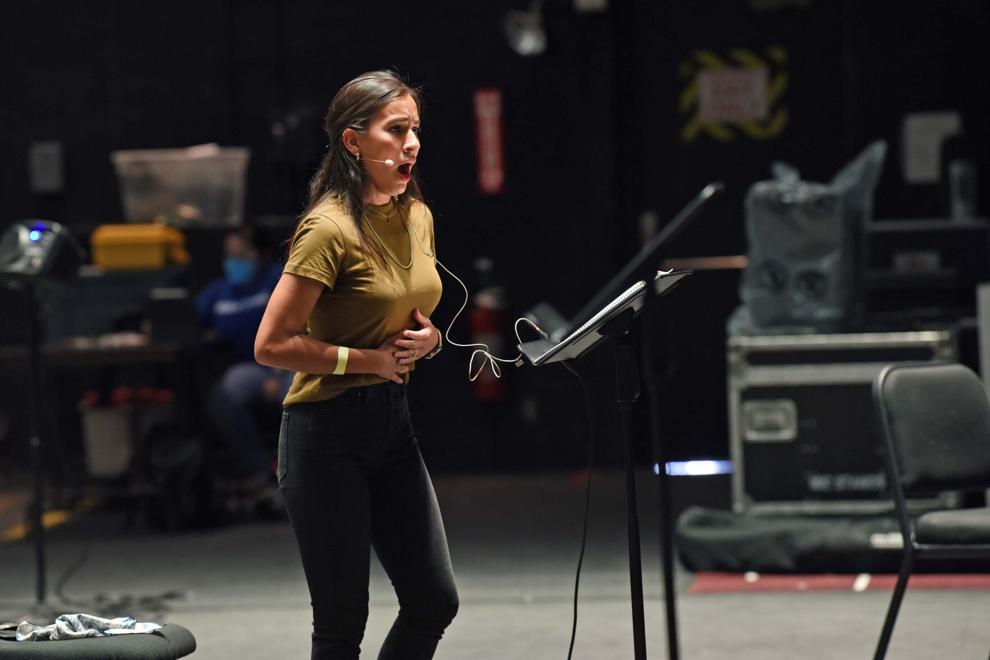 The Copper Queen tells the legendary ghost story of Julia Lowell, a resident of The Copper Queen Hotel in Bisbee, Arizona in 1910, where she is forced to live in captivity in service to the men of the town. A century later, Addison Moore — a stranger to Bisbee — visits Room 315, where Julia's spirit lingers. This riveting tale — told across the generations — is one of human bondage, furtive romance, secret connections, and ultimately — redemption.
"Clint and I are so excited to bring the premiere of The Copper Queen Film to opera audiences across the globe in this compelling new vision," said John de los Santos, the opera's librettist.
Arizona Opera partnered with Phoenix-based Manley Films to bring the project to life and was filmed this past spring in Arizona Opera's Roma and Raymond Wittcoff Black Box, an area transformed from a 5,500 square foot rehearsal space into Room 315 at The Copper Queen Hotel.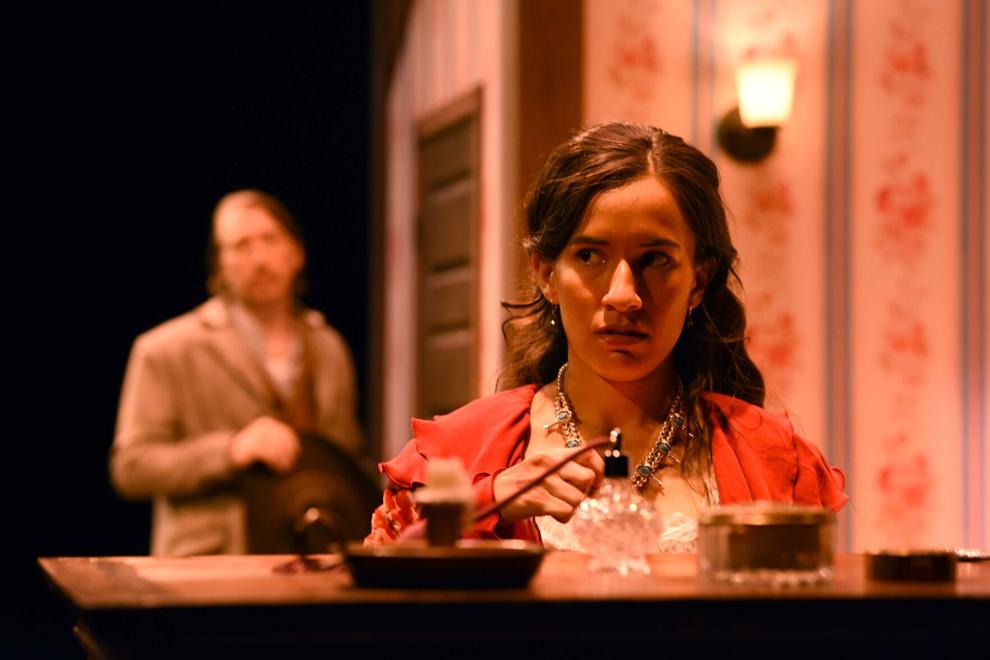 "As soon as the Manley Films team heard the words, 'Old West, Bisbee, Arizona, feature film based on a legendary ghost story' and 'Arizona Opera' we were all in. I always knew this was going to be a unique and interesting movie, but after I watched the final cut, I was absolutely blown away," said Jim Manley, Manley Films CEO.
"I believe that the intimacy of the work lends itself well to film, since the piece is a dark and rich character study," said Clint Borzoni, the composer of The Copper Queen Film. "Through the lyrical score and gripping plot, I'm confident audiences will be pulled into the haunted room along with the characters."
Audiences can watch The Copper Queen Film in-person at the select Harkins Theatres for $15, from Oct. 29 to Nov. 4. Tickets for these screenings are available at www.harkins.com. After the Harkins theatrical run, the general public can purchase online viewing tickets for $30 at Arizona Opera OnDemand https://ondemand.azopera.org, which includes unlimited viewing through Jan. 4, 2022.