This season will be one like no other for Valley performing arts organizations. As seasons ended abruptly across the state this spring, companies had to quickly adapt. Theaters were shuttered, employees were furloughed. Many fall seasons were reinvented while others were postponed and some, sadly, canceled entirely. Over the summer, theaters developed alternative programming — something that will continue to carry them to spring of 2021 when, hopefully, live and in-person theater can continue on a broad scale.
In the meantime, arts organizations are looking to Valley residents to help them weather the storm by subscribing to upcoming seasons, making donations if able and engaging with them on social media as they keep the ghost light burning until patrons can return. | CST
---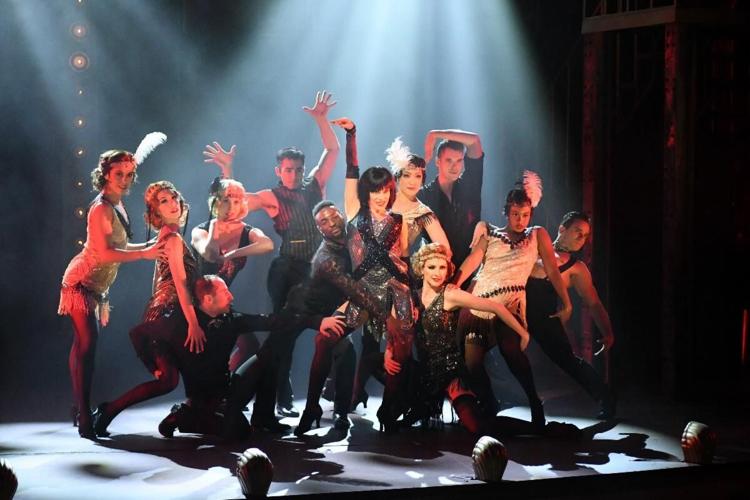 Arizona Broadway Theatre
www.azbroadway.org; 623.776.8400
"Everything is ready. The set is still there, the costumes are hanging on the racks and the talent is standing by…we can't wait to breathe life back into this long awaited show."

Cassandra Klaphake, artistic producer
Chicago, which closed early in March,will be the first full production to return to the ABT stage — set for January 2021. Outdoor performances and other additional interim programming are in development for the fall.
Arizona Musicfest
www.azmusicfest.org; 480.422.8449
Although its plans for a special celebratory season of performances had to be altered, Arizona Musicfest is undaunted and will kick off its 30th anniversary season in 2021 with Ray on My Mind, Jan. 12.
"Musicfest looks forward to safely reuniting our community as we celebrate our resilience and strengthen our resolve to bring the joy of music to all. Something which we believe is now more vital than ever before."

Allan Naplan, executive and producing director
Arizona Opera
www.azopera.org; 602.266.7464
Arizona Opera is replacing its planned in-theater productions for the 2020–21 season with alternative programs that can be more safely enjoyed by a larger audience. The reimagined season will offer live, outdoor, socially distanced performances, combined with a collection of digital offerings. Programming kicks off Oct. 2 with its Studio Spotlight Series. On the horizon, the film adaptation of The Copper Queen, set in 1910 Bisbee, this is Arizona Opera's second world premiere commission and its first foray into sharing the art form more broadly through a streamed, motion picture format.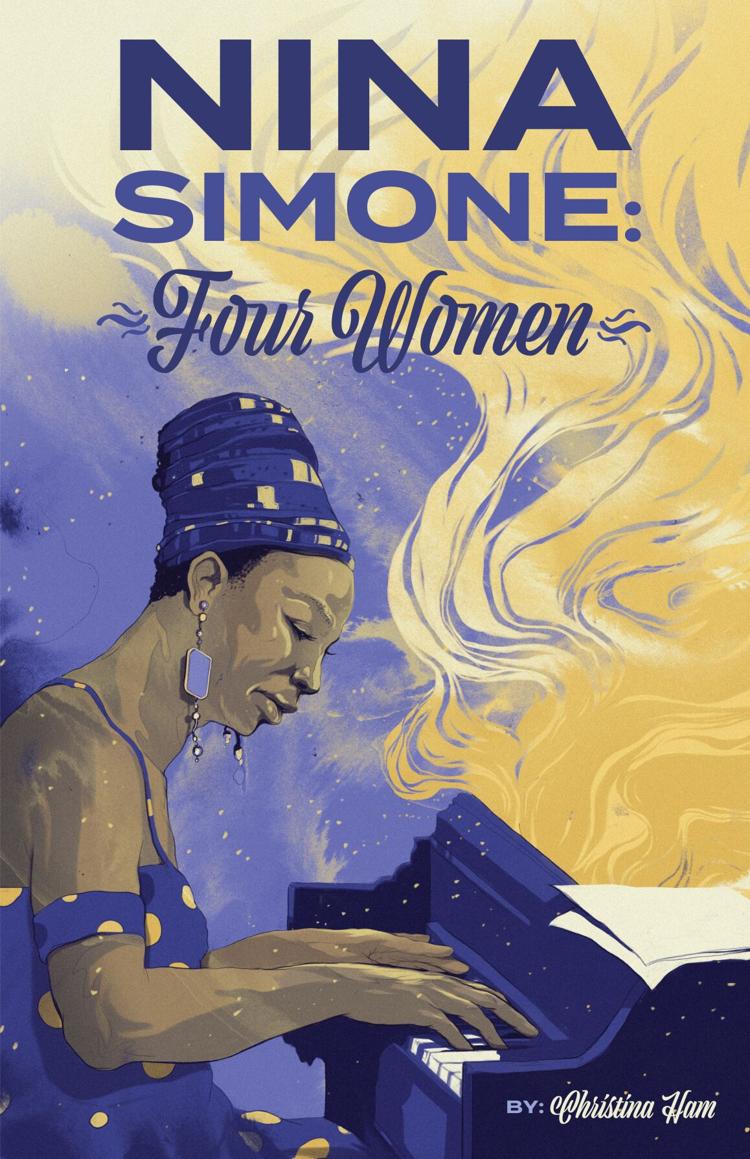 Arizona Theatre Company
www.arizonatheatre.org; 602.256.6995
ATC has designed a diverse, multi-layered approach to the season, with imaginative ways to stay connected with and entertain audiences, leading to a safe return to Mainstage productions in January 2021. ATC kicks off the first half of its season with digital programming beginning in September with Slow Food, Somewhere Over The Border, Covenant, The Realness and more. The six show mainstage productions will run through November 2021: My 80 Year Old Boyfriend; Pru Payne; Nina Simone: Four Women; Women in Jeopardy!; how to make an American Son; and The Legend of Georgia McBride.
ASU Gammage
www.asugammage.com; 480.965.3434
ASU Gammage will present digital performance programming in September and October in preparation for a return to live, in-person theater in 2021.
Feb. 9–14: My Fair Lady
March 16–21: Tootsie
April 8–25: Disney's Frozen
May 21–23: Jersey Boys
June 8–13: To Kill a Mockingbird
July 20–25: The Band's Visit
Aug. 31 – Sept. 5: Mean Girls
Ballet Arizona
www.balletaz.org; 602.381.1096
"We are counting on our return to Desert Botanical Garden in May 2021 to present the much-anticipated world premiere of The Four Seasons."

Samantha Turner, executive director
The company announced a departure from its previously planned 35th anniversary fall season of main-stage performances. A more digitally focused season is planned, including Inspire, a mixed-rep production scheduled for late October, and Nutcracker Suite, a re-imagined virtual version of the holiday classic set to air in mid-December.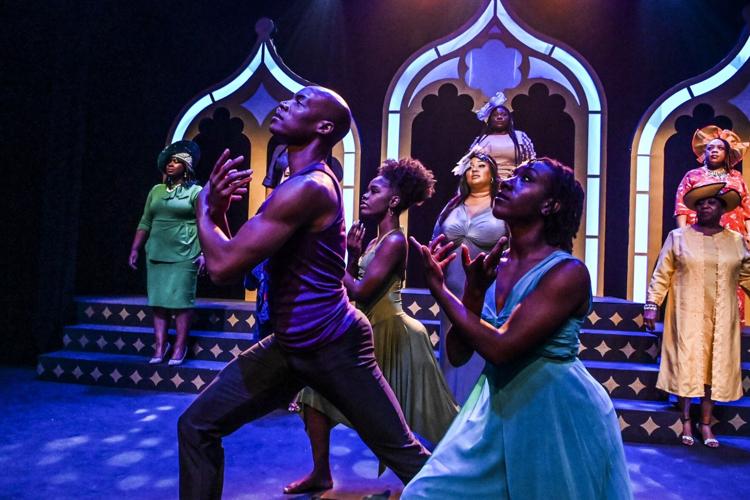 Black Theatre Troupe
www.blacktheatretroupe.org; 602.258.8129
"In 1970 the Black Theatre Troupe was born as a result of the same energy that is sweeping across the nation today. We have always been here to give voice to the Black experience. And we will continue to do so."

David Hemphill, executive director
The Black Theatre Troupe's 2020–21 season, Telling Our Stories, will mark the 50th year the company has celebrated and illuminated the Black experience. The season will include Sistas: The Musical, Sunset Baby, Black Nativity, A Soldier's Play and Ain't Misbehavin'.
Childsplay
www.childsplayaz.org; 480.921.5700
Childsplay is currently offering classes for ages 4–15 with professional theater artists crafting engaging, participatory and dynamic online drama instruction. The organization also creates fun family activities and creative projects to try online every week. También en español.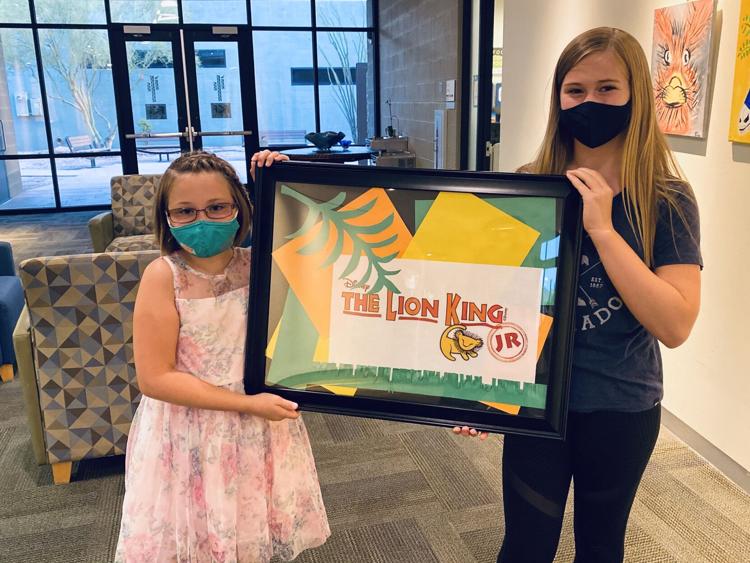 Desert Foothills Theater
www.dftheater.org; 480.488.1981
DFT will kick off the season at the Holland Community Center with its production of Disney's The Lion King, Jr., Sept. 18–27. Keep an eye on the website for exciting fall season announcements.
Don Bluth Front Row Theater
www.donbluthfrontrowtheatre.com; 480.314.0841
Jan. 14 – Feb. 27: Drinking Habits
March 11 – April 24: Sleuth
May 13 – June 26: The Curious Savage
Sept./Oct.: Camelot
Nov./Dec.: It's A Wonderful Life
Herberger Theater Center
602.252.8497
Herberger Theater Center is home to six resident companies — Arizona Broadway Theatre, Arizona Opera, Arizona Theatre Company, Center Dance Ensemble, Childsplay Theatre and iTheatre Collaborative — and hosts other local and touring companies, arts education and outreach programs and its Art Gallery. Herberger plans to once again celebrate the arts in the community at its Festival of the Arts, Nov. 7. This year, a hybrid festival, re-imagined with live performances on an outdoor stage, virtual performances, artist demonstrations and vendor market.
Musical Instrument Museum
www.mim.org; 480.478.6000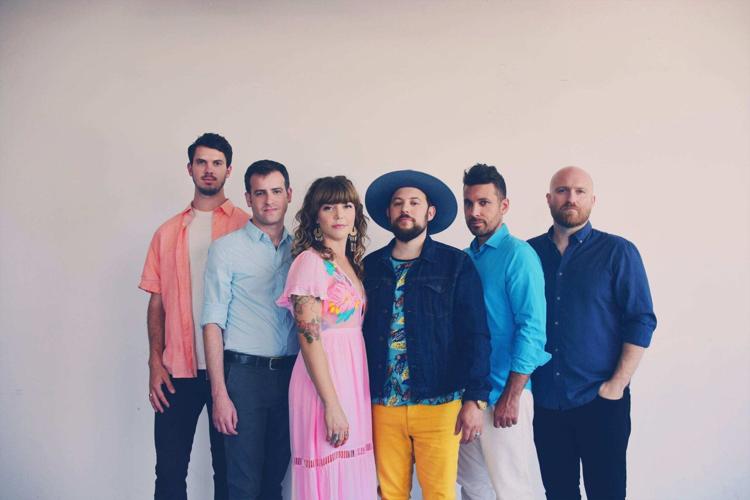 The MIM reopened to the public in August with new safety precautions in place. While live concerts have not yet resumed, look for acts such as Dustbowl Revival when the concert hall reopens.
In addition, September is Educator Appreciation Month at MIM. Prekindergarten through 12th-grade educators, school and district administrators, principals, registered student teachers and homeschool educators will receive free general museum admission.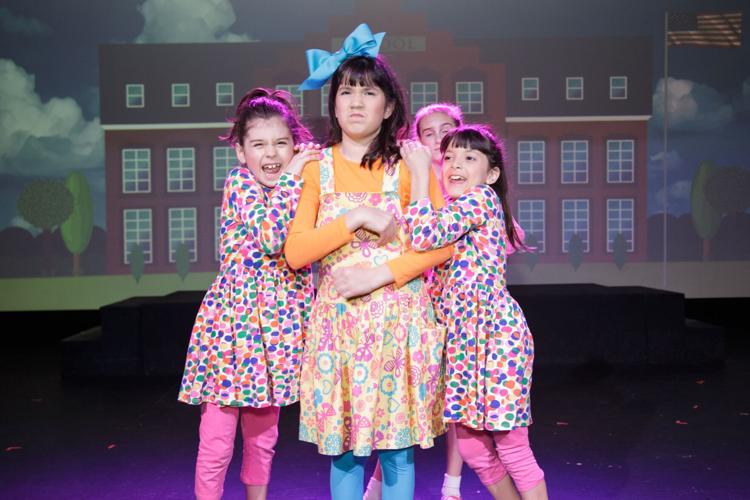 Musical Theatre of Anthem
www.musicaltheatreofanthem.org; 623.336.6001
Sept. 17–20: Disney's Alice in Wonderland, Jr.
Nov. 12–15: Junie B. Jones, Jr.
Dec. 3–6: Our Town
March 25–28: Disney's Aladdin Kids
April 8–18: Godspell
April 29 – May 8: 13
June 17–19: School House Rock Live, Jr.
North Valley Symphony Orchestra
www.northvalleysymphony.org; 623.980.4628
NVSO is considering a variety of creative options for the fall season. The organization says it looks forward to sharing that information soon, but, in the meantime, hopes to engage with audiences through its social media platforms.
Phoenix Chorale
www.phoenixchorale.org; 602.253.2224
The Chorale's April 2020 concert, Birth & Rebirth, was postponed March 18. Now, the concert is expected to open the 2020–21 season, Oct. 16–18. Keep an eye on the website for additional season announcements.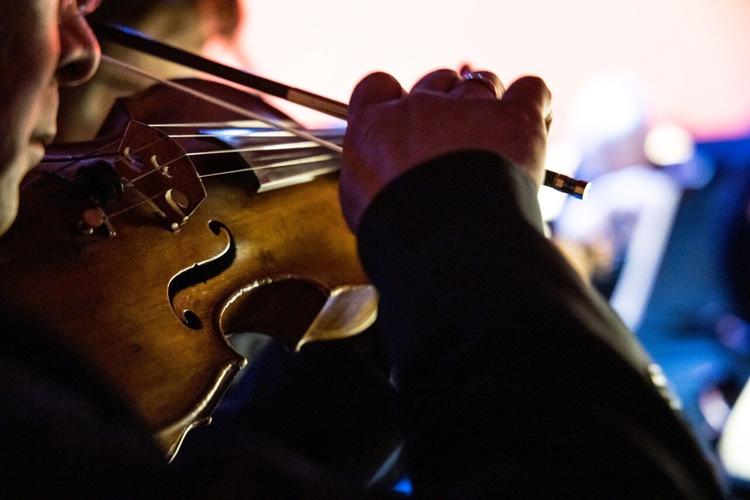 Phoenix Symphony
www.phoenixsymphony.org; 602.495.1999
"As stewards of this historic and beloved institution, our mission and responsibility centers on preserving our future and reuniting in Symphony Hall to celebrate our 75th Anniversary in the fall of 2021."

Suzanne Wilson, president and CEO
In mid-August, the Symphony announced the cancellation of its 2020–21 season.
ProMusica Arizona Chorale and Orchestra
www.pmaz.org; 623.326.5172
Enjoy a livestreamed and in-person concert, "A Musical Kaleidoscope," featuring musical talent in small ensembles and solo performances, Nov. 8. Also, kicking off in September, weekly online choral and instrumental instruction will be available.
Rising Youth Theatre
The theater assures audiences that "Creativity is not canceled!" Visit their website to check out the "virtual learning space" for K–12 learners. Click "Resources."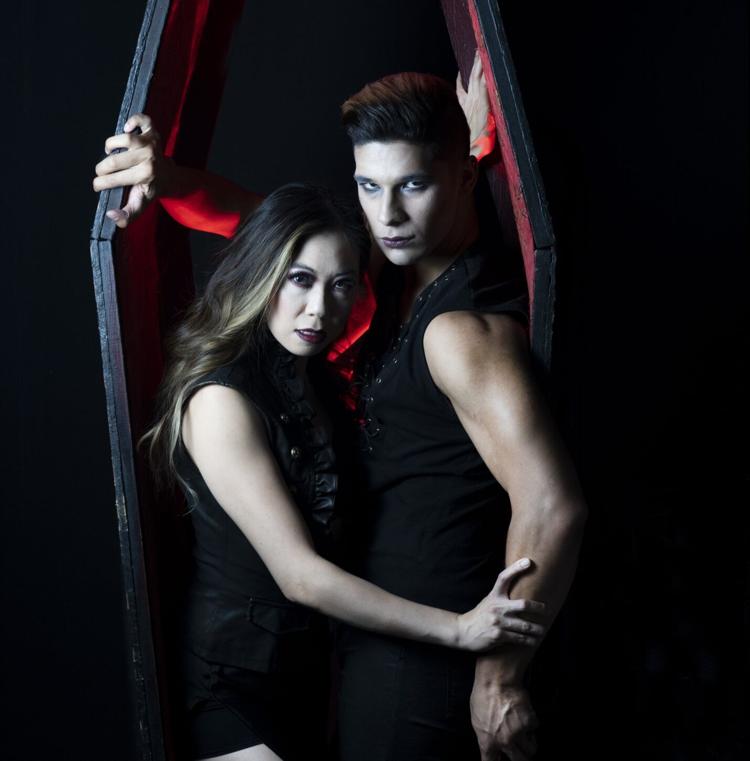 Scorpius Dance Theatre
www.scorpiusdance.com; 602.254.2151
Celebrating 20 years in the Valley, Scorpius Dance Theatre combines the motifs of humor, drama and both organic and technical movement to form a very distinct brand of dance theater and aerial arts.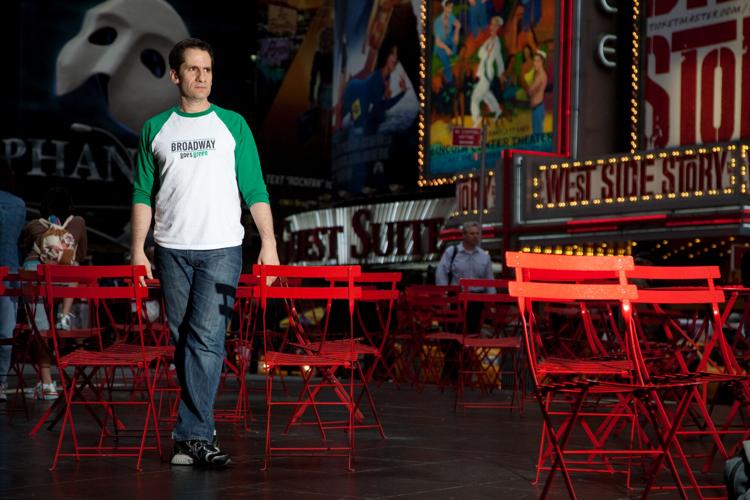 Scottsdale Center for the Performing Arts
www.scottsdaleperformingarts.org; 480.499.8587
"All we have to offer this season will help you reconnect to your life and your community."

Abbey Messmer, programming director
The Center has curated an exciting 2020–21 season — it will be a season of reconnecting, of meeting friends for a performance and connecting to celebrated artists, local creatives, fan favorites and new discoveries. Noteworthy performances are Marc Cohn, Broadway stars in The Seth Rudetsky Concert Series, Mavis Staples, Gil Shaham, KODO, René Marie Quintet and Mariachi Reyna de Los Angeles, to name a few
Southwest Shakespeare Company 
www.swshakespeare.org; 480.435.6868
Southwest Shakespeare Company's 27th season kickoff dates have not been announced yet, but the company has an excellent line-up of both contemporary and timeless classics coming to audiences soon.
Becoming Othello: A Black Girls Journey
Mabel Madness
All the Devils Are Here: How Shakespeare Invented the Villain
Shakespeare and the Alchemy of Gender
The Complete Works of William Shakespeare (Abridged)
An Iliad
The Tempest
Manahatta
The Phoenix Theatre Company
www.phoenixtheatre.com; 602.254.2151
"To deliver you the best season we can, we are actively preparing for a combination of outdoor live shows and original streaming content featuring local artists. We anticipate announcing shows in October. At that time you would be able to choose your package and select your seats. Once we can be assured of the safety of our audiences, artists, and staff we will be ready to resume indoor programming on our stages —currently scheduled for Summer 2021."

—phoenixtheatre.com
Theatre Artists Studio
www.thestudiophx.org; 602.765.0120
Current offerings include "EarPlays," re-imagined vintage radio productions in a variety of genres recorded on stage at Theatre Artists Studio and featuring its artistic members. Coming soon: original "radio plays" from the Studio playwrights, presented via podcast.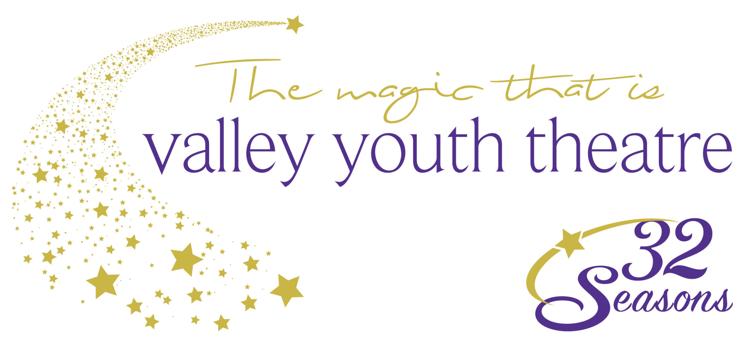 Valley Youth Theatre
www.vyt.com; 602.253.8188
Dec. 4–23: A Winnie-the-Pooh Christmas Tail
Feb. 5–21: Sleeping Beauty
April 2–18: Junie B. Jones — The Musical
June 11–27: Peter Pan
---
To further support the arts in Arizona, and the spaces in which they take place, learn about the National Independent Venue Association's efforts to #SAVEOURSTAGES at saveourstages.com.
NOTE: All performance dates included in the September 2020 print issue were current at publication time. Information has been updated here, but dates/shows are subject to change. For updated information on shows and ticketing, visit the organization's website.
Hear more from Arizona Theatre Company and Scottsdale Center for the Performing Arts in our September North Valley cover story; and from Desert Foothills Theater in our September Carefree/Cave Creek cover story.